The Daily Upside Fool.com
You just got smarter
Get More Than News.
Get Insights.
Our daily email brings you the most important and engaging stories in business. For free.
[yikes-mailchimp form="5″]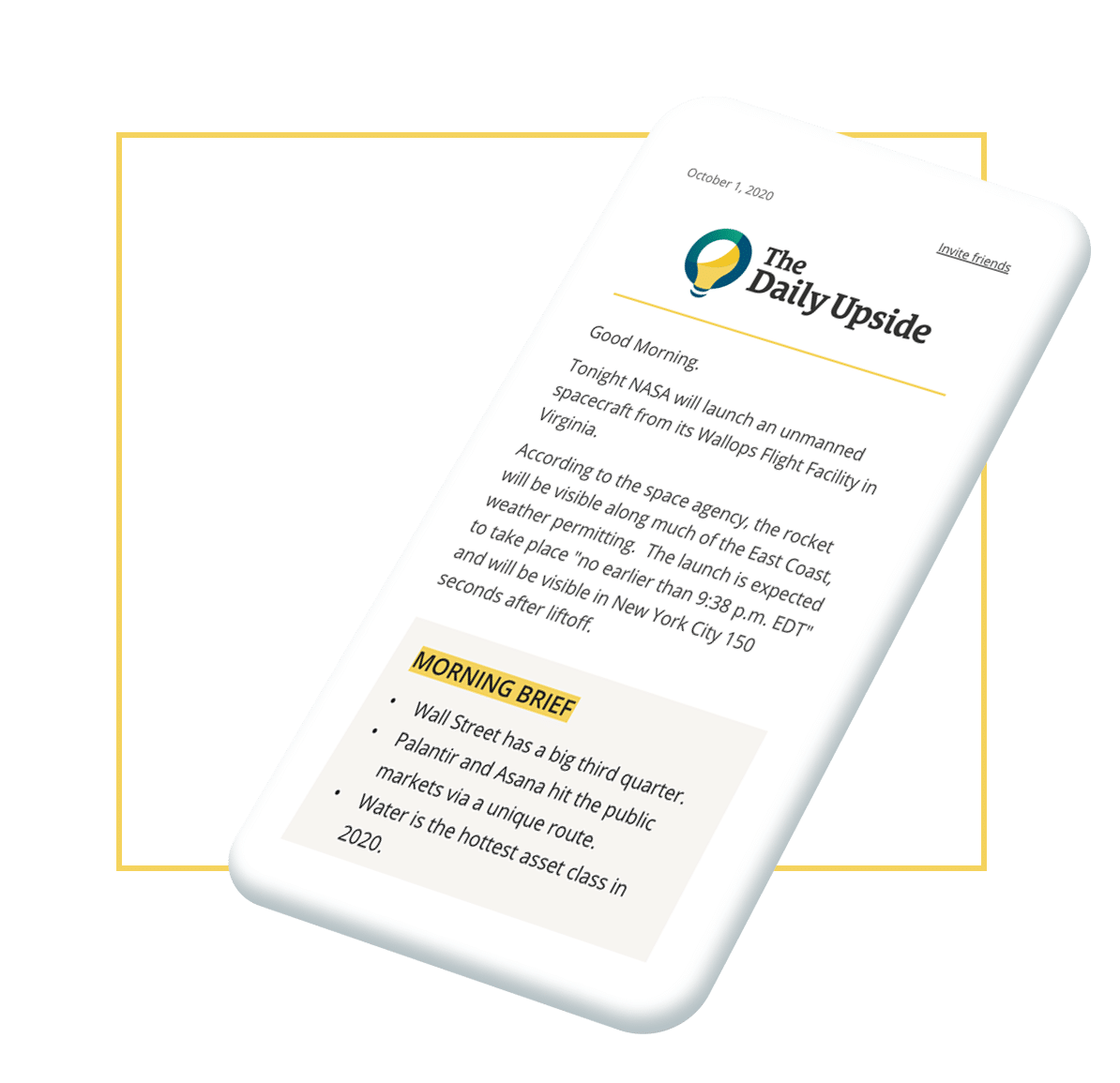 What You'll Get
Highly curated stories from the best writers in financial news
Engaging content that goes beyond the headlines
I don't feel comfortable starting my day without reading The Daily Upside."

– Mark R.
This is the newsletter my other newsletters are jealous of."

– Sam S.
It's witty, insightful, and doesn't take itself too seriously."

– Alexander P.
The Daily Upside breaks down complex concepts in an easy-to-understand and fun way."

– Ryan C.