In the Wake of SVB, Fearful Investors Turn on Bank Stocks
Not a single US bank failed on Monday, but you would have been forgiven thinking otherwise if you just looked at the thumping bank stocks took. After the fall of both Signature Bank and Silicon Valley Bank this past weekend,…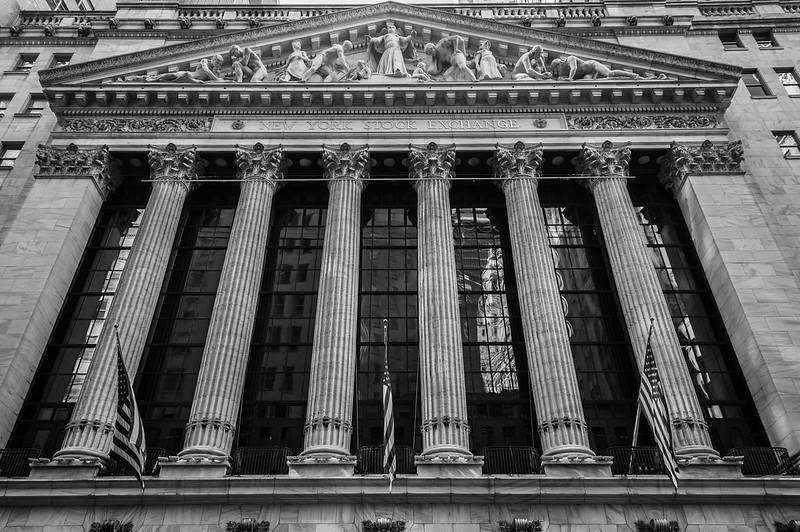 Sign up for insightful business news.
subscribe
Not a single US bank failed on Monday, but you would have been forgiven thinking otherwise if you just looked at the thumping bank stocks took.
After the fall of both Signature Bank and Silicon Valley Bank this past weekend, shares in US lenders sold off dramatically to start the week as panicky investors feared panicky customers would remove their money from increasingly panicky small and regional lenders.
Secure, Contain, Protect
On Sunday, the Federal Reserve announced a $25 billion emergency loan program for banks to try and stop further runs. It appeared to do the trick as far as customers pulling deposits, but didn't exactly create a deeper sense of relief in the US banking system. In fact, the rescue seemed to ramp up the confusion and nail-biting as Wall Street bet that customers would take their deposits to megabanks JP Morgan and Wells Fargo. If that were to happen, lending throughout the system could freeze up and banking services would become more expensive for the majority of US households as fees increase.
Investors trying to get ahead of the SVB contagion weren't waiting around to find out. Lenders like First Republic Bank, Western Alliance, PacWest, and Zions all saw their stocks plummet, with the market punishing them for their outsized reliance on deposit accounts above the $250,000 FDIC insurance threshold. Before its collapse, SVB had the highest such rate, almost a third higher than First Republic's, which saw its stock close down almost 62% on Monday.
SVB's aftershocks could be felt all over:
Rates on 30-year fixed mortgages dropped to 6.57% on Monday, shedding almost half a point since last Wednesday as the bond market reacted to one of the most volatile weeks in this history of US banking.
In response to the crisis, the Federal Home Loan Banks system is moving to complete a sale of short-term bonds worth more than $88 billion in what appears to be a major signal that regulators believe more small and regional banks will require funding to backstop their deposits.
President Joe Biden tried to assure everyone things will be fine. "Look, the bottom line is this: Americans can rest assured that our banking system is safe. Your deposits are safe," he said in a brief speech Monday morning.
Not Dead Yet: It might not be RIP for SVB. According to reports Monday afternoon, US regulators have not abandoned hope of selling what's left of tech's favorite bank even though they couldn't find a taker over the weekend. CNBC reported that superregional PNC Bank kicked the tires on SVB but came away less interested after doing so. But it's nice to know the FDIC is staying positive.
Get More Than News. Get Insights.
Our daily email brings you the most important and engaging stories in business. For free.