Lift the Veil on Power and Influence.
Twice a week, we give readers a unique view into the interplay between Wall Street and Washington, tracking the ever-changing power balances driven by global economics and geopolitics. For free.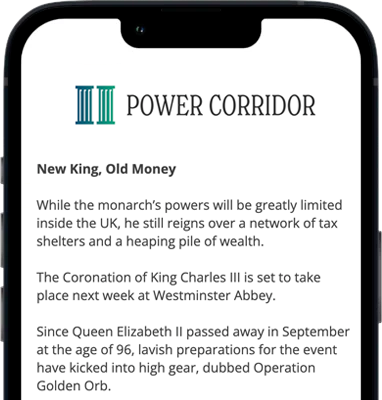 What You'll Get
01
Unparalleled insights and analysis into the forces shaping our world.
02
Enterprise reporting and carefully curated stories from prolific journalist Leah McGrath Goodman.
03
Perspective and clarity on the stories that matter.
Reviews
"Finally, a newsletter that cuts through the noise and provides the real story on how Wall Street and Washington intersect. Power Corridor is a game-changer."
Aine S., Startup Co-Founder
"Power Corridor is the ultimate insider's guide to the nexus of finance and politics. I never miss an issue!"
Ben S., PhD Candidate
"Power Corridor is the perfect blend of rigorous reporting and insightful analysis. It's always at the top of my reading list."
Zachary B, Government Relations Director
Sign Up now