America's First Zero-Emission Power Plants are On the Way
Here's a company that wants to bury our troubles. North Carolina startup Net Power announced Thursday that it's behind two new natural-gas power plants that will have all their emissions captured and buried deep below the earth's surface. But there's…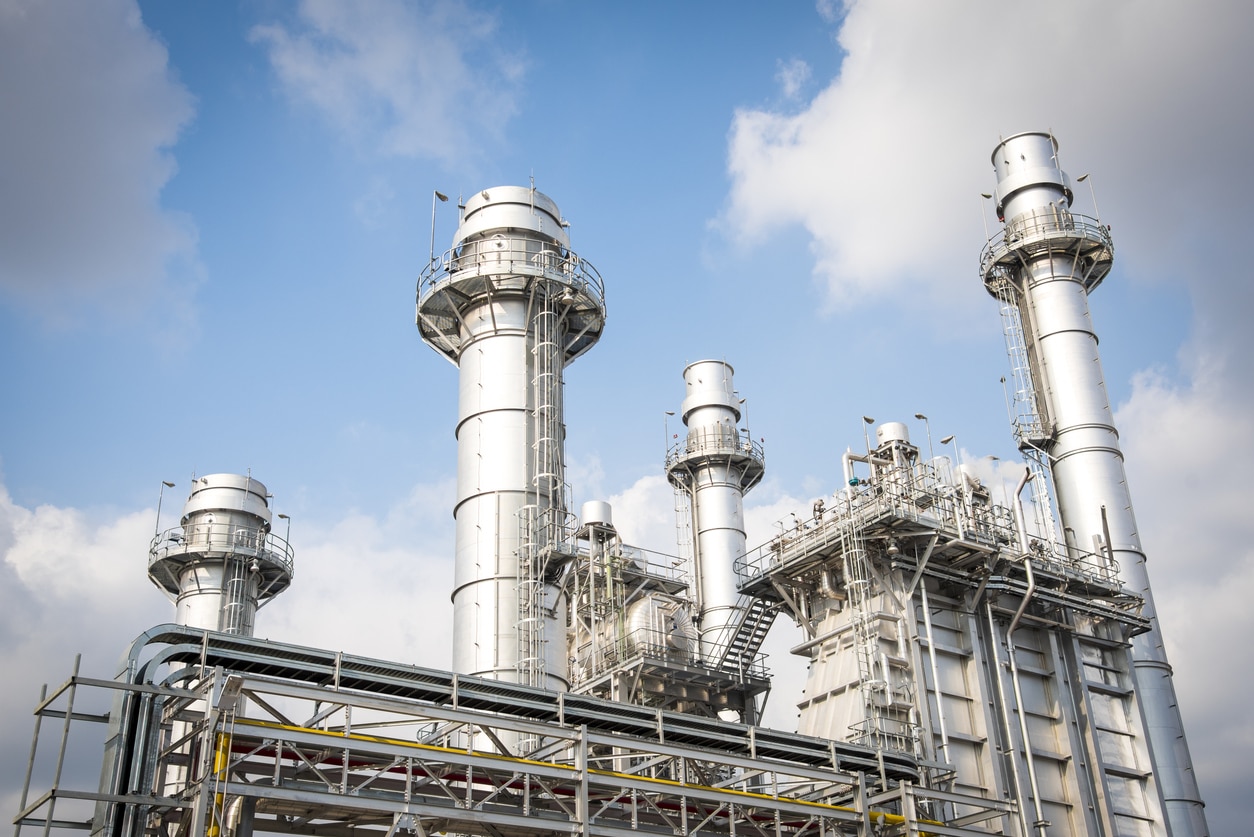 Sign up for insightful business news.
subscribe
Here's a company that wants to bury our troubles.
North Carolina startup Net Power announced Thursday that it's behind two new natural-gas power plants that will have all their emissions captured and buried deep below the earth's surface.
But there's a catch: the projects need to raise $1 billion by next year in order to move forward.
Sucking the Oxygen Out of the Room
Net Power's technology isn't like other power plants. It uses a new kind of turbine that burns the natural gas in oxygen, rather than the air.
The byproduct of the new turbine is a mix of carbon dioxide and water — the water can be frozen out of the mix and then the CO2 buried underground in old gas wells. Presto, no emissions.
The two new plants that will use this tech — one in Illinois, one in Colorado — will generate 280 megawatts of electricity each. For context, one megawatt of capacity is enough electricity for 400 to 900 homes in a year.
The plants will be as efficient as advanced natural-gas power facilities and, unlike them, pump neither CO2 nor nitrogen into the atmosphere.
"The most important thing for the rapid adoption of this technology is going to be that the first projects are successful," Cam Hosie, 8 Rivers' CEO, told Bloomberg. Money is out there: last year, global investment in carbon capture and storage tripled to $3 billion.
Why It Matters: Net Power is riding a green wave that even last year's recession couldn't dent. Despite the economic disruption of the Covid-19 pandemic, companies, governments and households committed $501 billion to decarbonization in 2020, according to BloombergNEF. That's a 9% increase over the previous year and an all time record.
The Fine Print: Developer 8 Rivers Capital, which Net Power licensed its tech to, will be charged with doing the actual building. And while some work is underway, each plant will require roughly $500 million of yet-to-be raised capital.
Get More Than News. Get Insights.
Our daily email brings you the most important and engaging stories in business. For free.