British Startup is Breaking the Cocoa Supply Chain
Much like Wu-Tang, one new chocolate startup is for the children. Now, a new startup is hoping to break the industry's dark history of agricultural exploitation by turning to a 21st-century solution. You've heard of lab-made meat. Now get ready…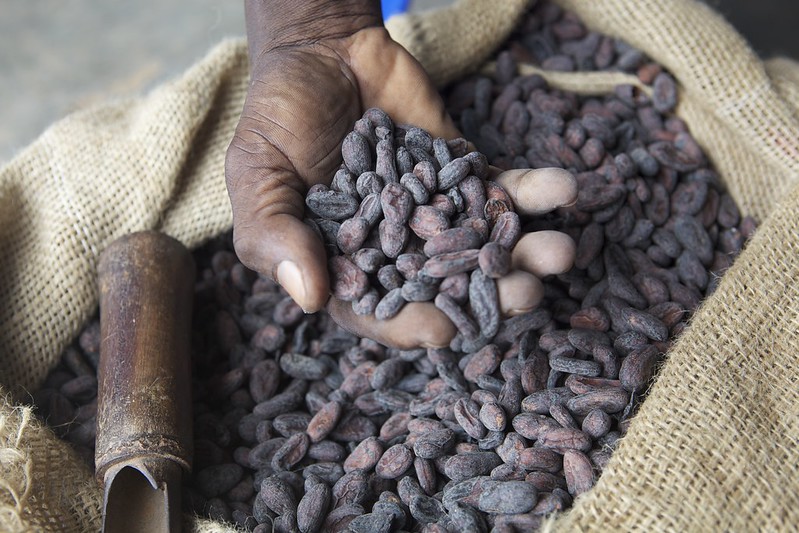 Sign up for insightful business news.
Much like Wu-Tang, one new chocolate startup is for the children.
Now, a new startup is hoping to break the industry's dark history of agricultural exploitation by turning to a 21st-century solution. You've heard of lab-made meat. Now get ready for lab-made chocolate.
Charlie and the Chocolate Laboratory
The world's largest candy makers — Hershey, Nestle, and Mars — have long relied on — and periodically vowed to eliminate — brutal child labor in their cocoa bean supply chains. Still, some 1.5 million children are at work for chocolatiers, according to data from the US Department of Labor. While critics argue the candy corporations simply need to pay farmers fairer prices), startup WNWN (pronounced "win-win", and also, according to Bloomberg, based on the apt phrase "waste not, want not") is opting to circumvent cocoa altogether.
Crucially, WNWN is replicating the cocoa bean's critical multi-day fermentation stage in a lab while also using fancy tech to identify chocolate's distinct flavors and aromas, right down to the "molecular level." After launching in 2021 and scoring a $1 million fundraising round from Berlin-based VC fund FoodLabs, WNWN is looking to massively expand in 2023:
The startup already released two limited edition faux-chocolate bars this year, with plans next year to open a Portugal-based factory capable of producing over 330,000 pounds of fake chocolate a month.
WNWN currently plans to place one product in UK grocery stores in 2023 and aims to eventually expand its technologies to create other agricultural goods that suffer from ethically compromised supply chains, such as coffee and vanilla beans.
"We call ourselves an alternative ingredients company," co-founder and CEO Ahrum Pak told Bloomberg, adding that WNWN's methods could also significantly reduce the greenhouse gas emissions and water usage necessary for the typical chocolate bar. It may sound intense, but if it looks like chocolate, and it tastes like chocolate, then who's to say it isn't chocolate?
Get More Than News. Get Insights.
Our daily email brings you the most important and engaging stories in business. For free.