Burger King, Cheesecake Factory Post Opposite Earnings Results
Mark Twain may have called this week's round of twisty-turny chain restaurant earnings reports The Prince and the Whopper. On Thursday, Restaurant Brands International, the oft-downtrodden fast-food umbrella corporation that owns Burger King and Canada's Tim Horton's, posted earnings results…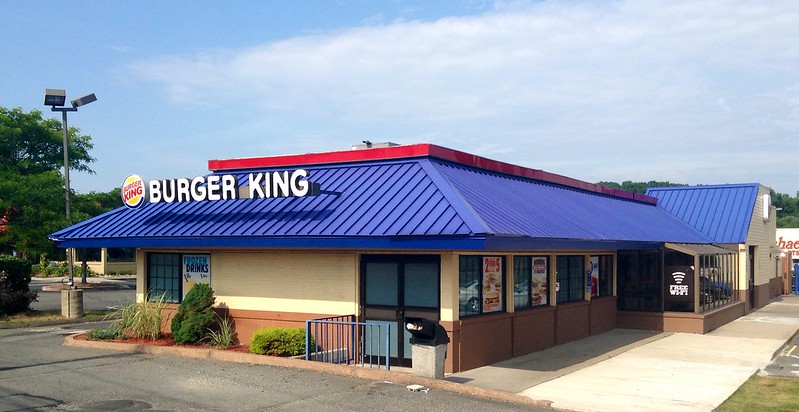 Sign up for insightful business news.
subscribe
Mark Twain may have called this week's round of twisty-turny chain restaurant earnings reports The Prince and the Whopper.
On Thursday, Restaurant Brands International, the oft-downtrodden fast-food umbrella corporation that owns Burger King and Canada's Tim Horton's, posted earnings results positively fit for royalty. Earlier in the week, however, Cheesecake Factory — the marquee chain of what we'll call shopping mall-chic, headquartered in ritzy Valley suburb Calabasas, California — reported a miss as large as one of its giant slices of Chocolate Caramelicious Cheesecake Made with Snickers®.
Cheeseburger in Paradise
Call it Maslow's Hierarchy of Needs in the age of rapid inflation. Somewhere in the baseline level of "physiological" needs of food and sustenance resides the Burger King drive-thru. Somewhere in Maslow's ephemeral "belonging and love" middle tier sits Tinder (which posted strong revenue this week via parent company Match Group). Meanwhile, nothing quite screams "transcendence" like spending $80 at the most upscale dining option within a 100-yards of a Build-A-Bear Workshop: The Cheesecake Factory. But in 2022, it's less a fun night out and more like wanton discretionary spending.
But perhaps there is a little more nuance. While both companies faced increased costs in the past year, though the one with a "value menu" weathered the storm much more favorably than the one with a menu nearly as long as Infinite Jest. It's a key difference between a surprise earnings win and a bummer earnings loss:
Cheesecake Factory did see its topline revenue increase nearly 4% from last year to $784 million, but that was still way short of analyst expectations and the gains were outpaced by a sinking bottom line. Costs of sales increased over 16%; costs and expenses overall eclipsed revenue by about $2 million — signaling a decline in profit margins.
Restaurant Brands meanwhile saw revenue jump almost 16% to $1.7 billion. While costs did increase across the board, the company still posted a profit thanks to small price hikes and increasing consumer demand due to higher prices elsewhere.
They're Lovin' It: Even with Thursday's good news, Burger King isn't the undisputed master of the fast food domain. McDonald's also posted favorable returns last week, and on Wednesday KFC and Taco Bell owners Yum Brands posted an earnings beat. No surprises here: even with rising costs, cheap fast food chains can have their (cheese-)cake and eat it, too.
Get More Than News. Get Insights.
Our daily email brings you the most important and engaging stories in business. For free.