Despite Latest Meme Stock Surge, Bed Bath & Beyond is Closing 150 Stores
Bed Bath & Beyond filed to dilute its precious meme stock.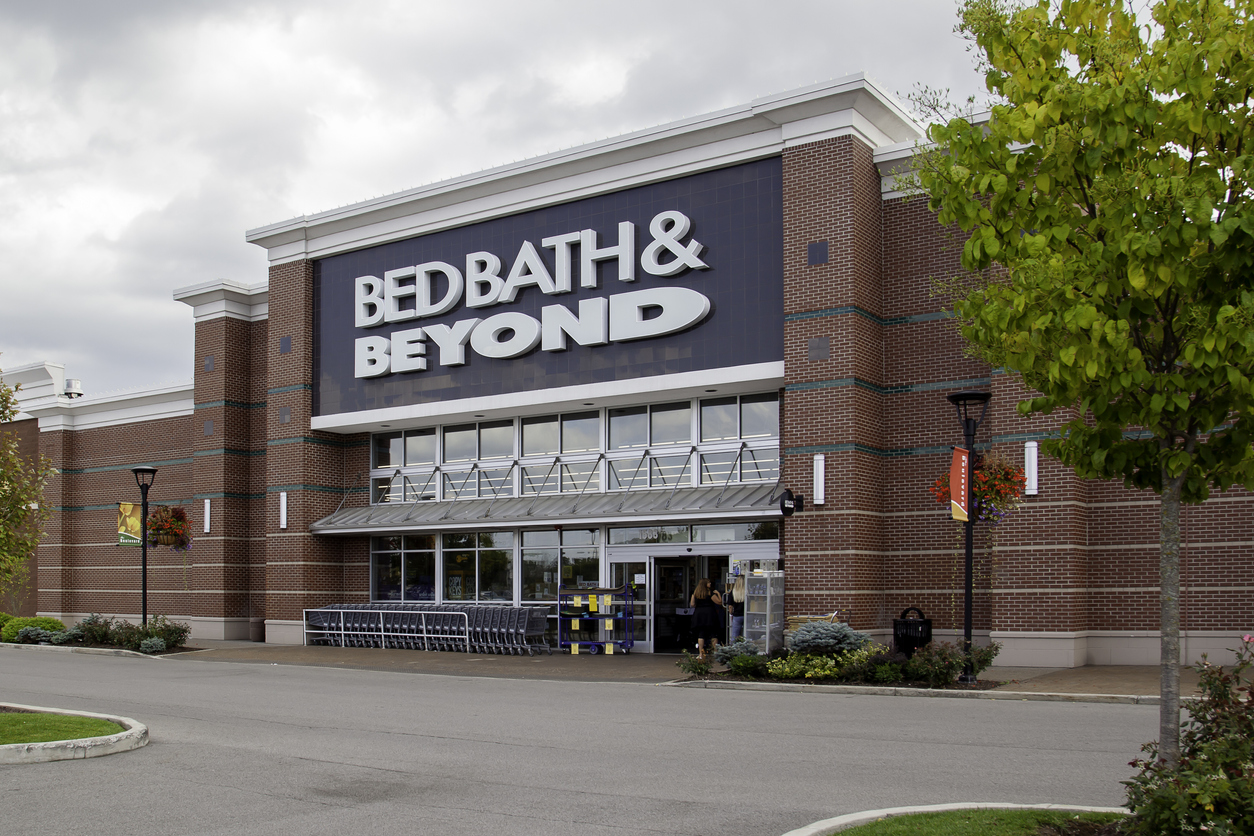 Sign up for insightful business news.
Unlike some of its pillows, Bed Bath & Beyond is really down. The struggling home retail chain announced Wednesday that it will lay off a fifth of staff, close 150 stores, and sell additional shares to raise much-needed cash.
Know Your Meme Stock
For a brief period last month, Bed Bath & Beyond was among the hottest stocks on Wall Street, at one point rocketing close to 500%. The runup was based on … well, nothing really. Meme stock mania had made its return.
Now reality is setting back in. S&P Global Ratings downgraded Bed Bath's credit rating to CCC from B-minus, or from junk to junkier, citing "mounting challenges, including very poor sales performance, deteriorating liquidity, and looming maturities." The rating agency warned Bed Bath could default or restructure in the next year if turnaround efforts come up short. Wednesday's update on those efforts may have meme stockholders feeling like this pillow case is actually a sham:
Bed Bath filed a shelf registration form, which allows a company to sell shares quickly, and said it could sell up to 12 million shares of common stock to repay debt. This would dilute current shareholders, many of whom rushed in after the latest meme stock wave, and watched shares tumble 22% Wednesday (it had already lost half its value in the previous two weeks).
Bed Bath said its comparable sales fell 26% in its latest quarter, and that its operations burned through $325 million in cash reserves. Bed Bath & Beyond said it has secured a new $500 million lifeline in financing led by JPMorgan Chase and Sixth Street Partners.
A Penny Saved: Bed Bath & Beyond said the layoffs and 150 store closures (the company had 955 as of May) will save $250 million in the current fiscal year.
Baby on Board: The retailer's board of directors has opted not to sell the company's Buy Buy Baby chain, something activist investor Ryan Cohen encouraged the firm to explore earlier this year. But Cohen, who is also the chair of fellow meme stock icon Gamestop, sold his entire 10% stake in the company two weeks ago, just six months after the acquisition. Billionaire off board.
Get More Than News. Get Insights.
Our daily email brings you the most important and engaging stories in business. For free.