Instacart to Use IPO to Pad Employees' Pockets, Swiftly Fetches $1 Billion Valuation
An IPO and a fundraising round in grocery tech say a lot about the VC and IPO landscapes.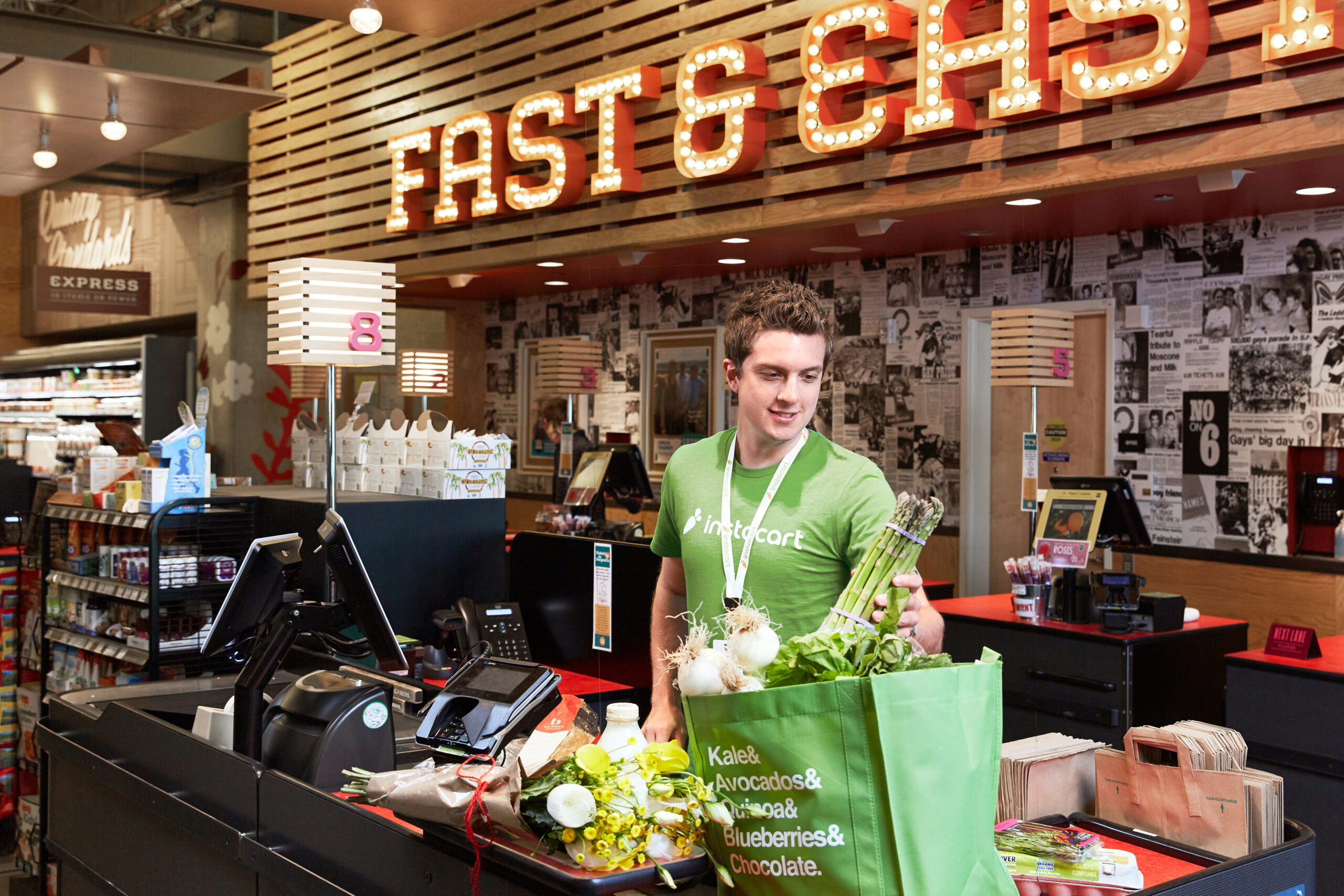 Sign up for insightful business news.
This year's economic downturn has been a complicated maize to navigate, but grocery tech startups can still fetch a pretty penne.
Instacart and Swiftly are both bucking the fundraising trend by taking opposite approaches, with the former pressing ahead with an IPO and the latter opting for fundraising on the private market. Their latest moves tell a bigger story about the US IPO and venture capital landscapes in 2022.
IPOh No
Grocery delivery startup Instacart is one of the biggest players in the space, but even before markets turned south earlier this year it had to fend off emerging competition from the likes of Doordash and Uber.
Earlier this year, the company filed for an IPO with the Securities and Exchange Commission — only to watch shares of rivals Doordash and Delivery Hero tank (both are down 50% this year). Competing food-delivery startup Gopuff pumped the brakes on its own listing plans, and so have prominent companies outside the grocery space like payments firm Stripe. Instacart slashed its internal valuation by 38% to $24 billion this spring and asset manager Capital Group valued the company at just $14.7 billion in June. Still, pressing ahead with an IPO should help Instarcart attract future employees:
According to The Wall Street Journal, Instacart isn't planning on raising much money from the IPO and will instead focus mostly on allowing employees to sell their existing shares. The move should also help attract future employees who value the liquidity and transparency of stock-based comp with a daily price peg.
Instacart grew its revenue in the second quarter by a record 39% to $621 million and turned a net profit, an impressive feat given inflation, competition, and market conditions. But that doesn't mean an IPO isn't risky: traditional IPOs raised just under $5 billion this year to late July, according to Dealogic, a pace that would be the worst for IPOs since 2009.
Swiftly Resolution: Swiftly, which provides branded mobile and web apps for grocers and retailer loyalty programs, said Monday that it raised $100 million at a valuation of over $1 billion. Nabbing such a big funding round right now is a coup — the venture capital industry's "dry powder" — money firms have raised but not deployed in investments — has grown by over $100 billion this year, hitting $539 billion in July, according to data firm Preqin. VCs have been cautious to invest with markets in flux — but when it comes to grocery tech, investors seem to be loading up their shopping carts.
Get More Than News. Get Insights.
Our daily email brings you the most important and engaging stories in business. For free.