Japan Eyes Restarting and Expanding Nuclear Power 11 Years After Fukushima
Japan is ready to embrace nuclear power again.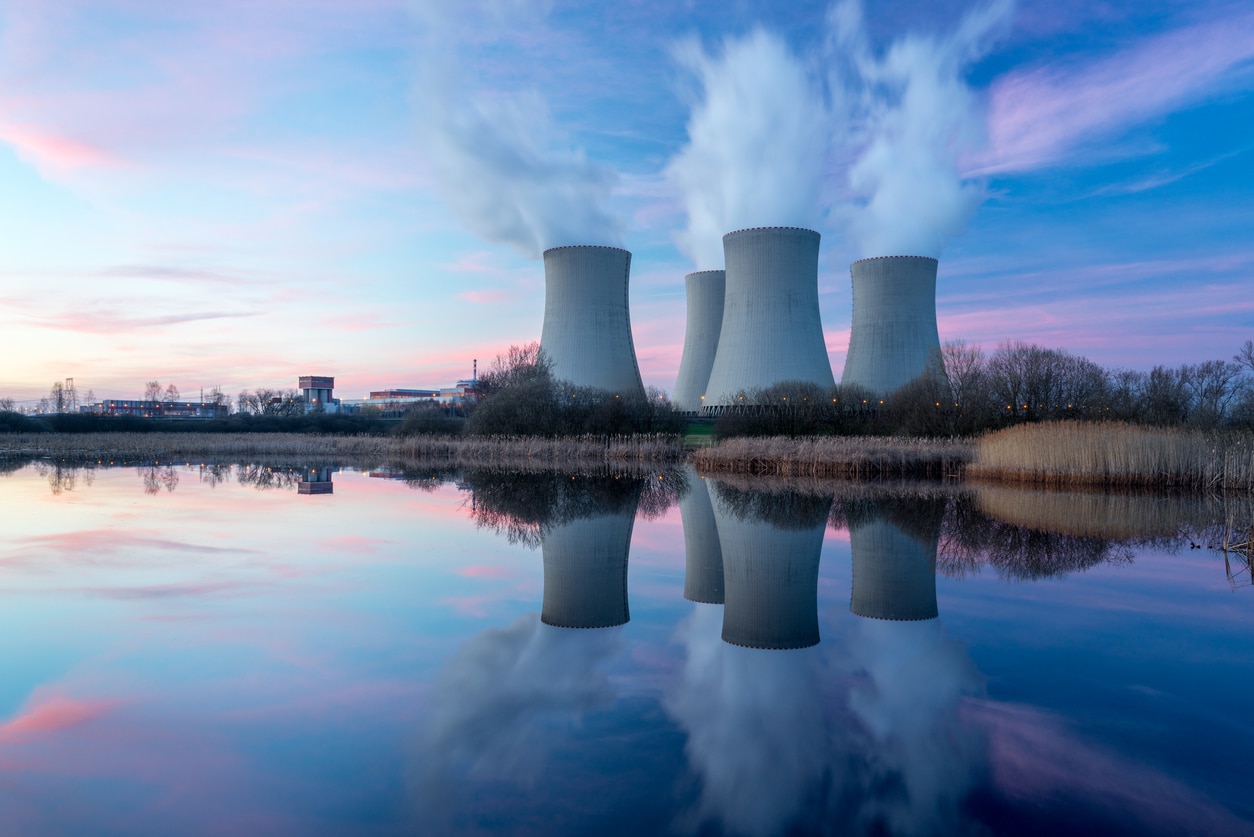 Sign up for insightful business news.
Japan, the only country in history to have suffered a nuclear attack, said enough is enough after its 2011 Fukushima radioactive nightmare, idling most of its nuclear reactors and vowing not to build any new ones.
On Wednesday came the gyaku kosu – or reverse course: Prime Minister Fumio Kishida announced the nation will not just restart dormant plants but also develop new and better ones. The turnaround in Tokyo underscores the new energy reality facing Japan and the rest of the world amid the upheaval created by climate change and Vladimir Putin.
Going Nuclear
Nuclear power's appeal is obvious: of all carbon-neutral energy sources, it's the one that has been deployed at the greatest scale. The world may need to double its nuclear power capacity to meet net-zero emissions goals by 2050, according to the International Energy Agency (IEA).
Japan knows all too well what can go wrong. A decade ago, a tsunami flooded the reactors at the Fukushima nuclear power plant, resulting in a radiation leak that forced 150,000 residents to evacuate. Afterward, Japan suspended 46 of 50 operational nuclear power reactors, according to the IEA, and resorted to burning more coal, natural gas, and fuel oil – despite a net zero carbon emissions pledge for 2050. Kushida cited his country's climate goals as a reason for the abrupt change in policy:
Kushida said his government wants to reopen seven nuclear reactors beginning next summer. Just as notable, according to the newspaper Nikkei, he said Japan should explore building new reactors: "Nuclear power and renewables are essential to proceed with a green transformation. Russia's invasion changed the global energy situation."
Tokyo Electric Power, Japan's largest utility and the owner of a dormant nuclear plant, rose 10% on the news; Mitsubishi Heavy Industries, which builds reactors, lept 7%.
Nein, Danke: Germany, which is almost finished with its post-Fukushima plan to shut down all of its nuclear reactors, has no apparent plans to reverse course. Economy minister Robert Habeck said Monday that it would be "the wrong decision" to extend the lifespan of the country's three remaining operational plants, which are to be retired at the end of this year.
Lights Out: The bank accounts of consumers might welcome some energy diversity. As natural gas prices soar, so too are utility bills in Europe; and in the United States, roughly 20 million households, about 1 in 6, have fallen behind on utility bills, according to the National Energy Assistance Directors Association. That's the highest figure they've ever recorded — so thanks, Vladimir.
Get More Than News. Get Insights.
Our daily email brings you the most important and engaging stories in business. For free.