Juul Settles North Carolina Vaping Lawsuit for $40 Million
E-cigarette manufacturer Juul agreed Monday to pay $40 million to North Carolina to settle a lawsuit accusing the company of marketing tactics that hooked teenagers on its addictive nicotine products. It's the first in a series of suits that could…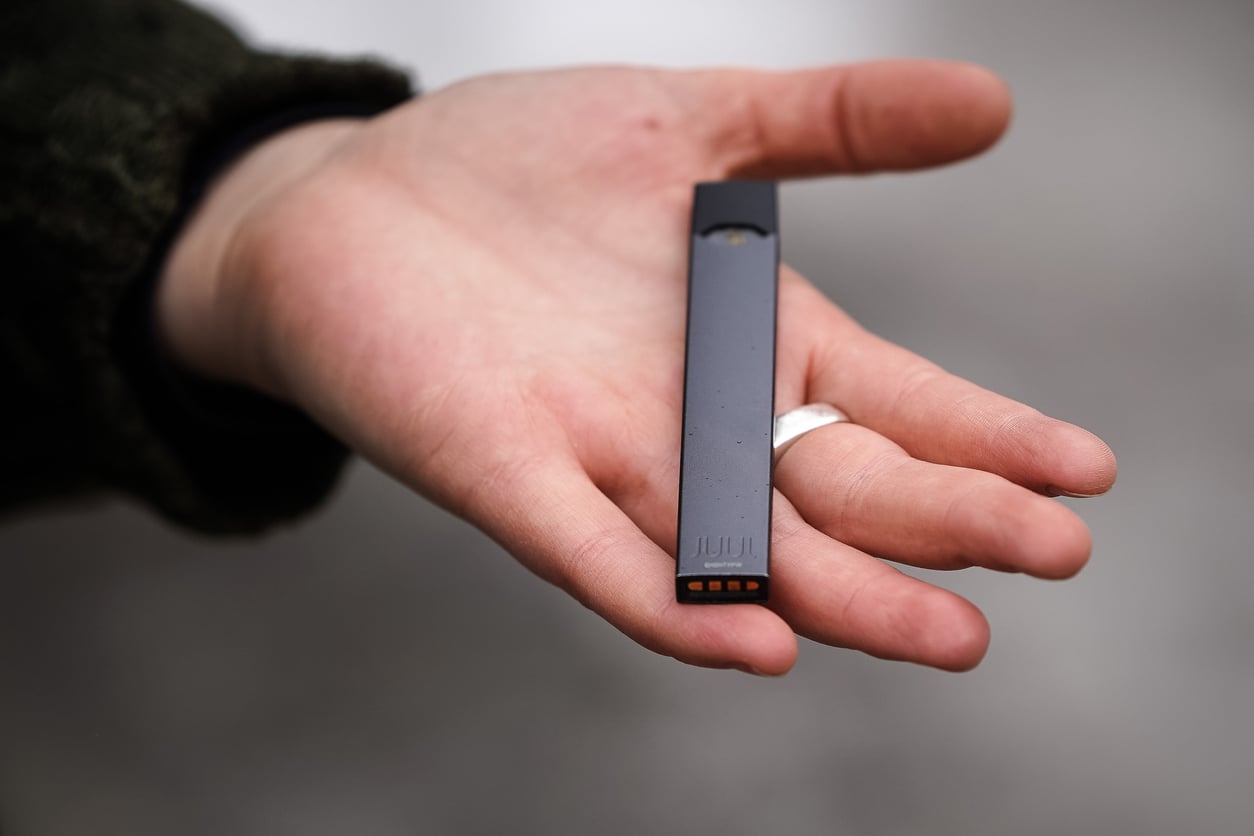 Sign up for insightful business news.
E-cigarette manufacturer Juul agreed Monday to pay $40 million to North Carolina to settle a lawsuit accusing the company of marketing tactics that hooked teenagers on its addictive nicotine products.
It's the first in a series of suits that could see Juul's checking account get vaporized: 13 more states, plus the District of Columbia, are bringing their own cases.
Legally, 35 Is No Longer Cool
E-cigarettes were originally intended as a safer nicotine alternative for traditional cigarette smokers. But once Juul put trendy, youthful-looking people in its marketing, teenagers who passed on cigarettes were soon inhaling the company's flavored nicotine vaporizer pods. Last year, 20% of U.S. high school students said they had vaped in the past month.
Every state lawsuit against Juul says it knew, or ought to have known, it was getting teenagers hooked on nicotine pods. While not deadly, nicotine is addictive and research suggests it can impact the brain's development. But by settling in North Carolina, Juul was able to deny any wrongdoing or liability (at least for now), while agreeing to some new restrictions:
Juul will only be able to sell products behind the counter in N.C. and its online sales must use third-party age verification. The company will send teenage "mystery shoppers" to 1,000 stores each year to spot-check whether its products are being sold to minors.
Juul also agreed to stop most social media marketing, end display ads near schools, cease sponsoring sports events and concerts, and no longer use models younger than 35 in its ads.
"[Juul] lit the spark and fanned the flames of a vaping epidemic among our children — one that you can see in any high school in North Carolina," said N.C. Attorney General Josh Stein.
The Never-Ending Court Date: Juul is also facing an FTC antitrust lawsuit seeking to overturn a 2018 deal that gave Altria, America's largest tobacco company, a 35% stake in the vape brand for $12.8 billion. Altria has since written down the value of its investment to $1.5 billion, suggesting the legal pile-on and associated bad publicity has hurt business.
Out for Good? Finally, there's the FDA. In early September, it will decide whether to stop the sale of Juul and other vaping products altogether.
Get More Than News. Get Insights.
Our daily email brings you the most important and engaging stories in business. For free.