Microsoft Has Backed Travis Kalanick's Second Act
Microsoft ain't afraid of no ghost kitchens.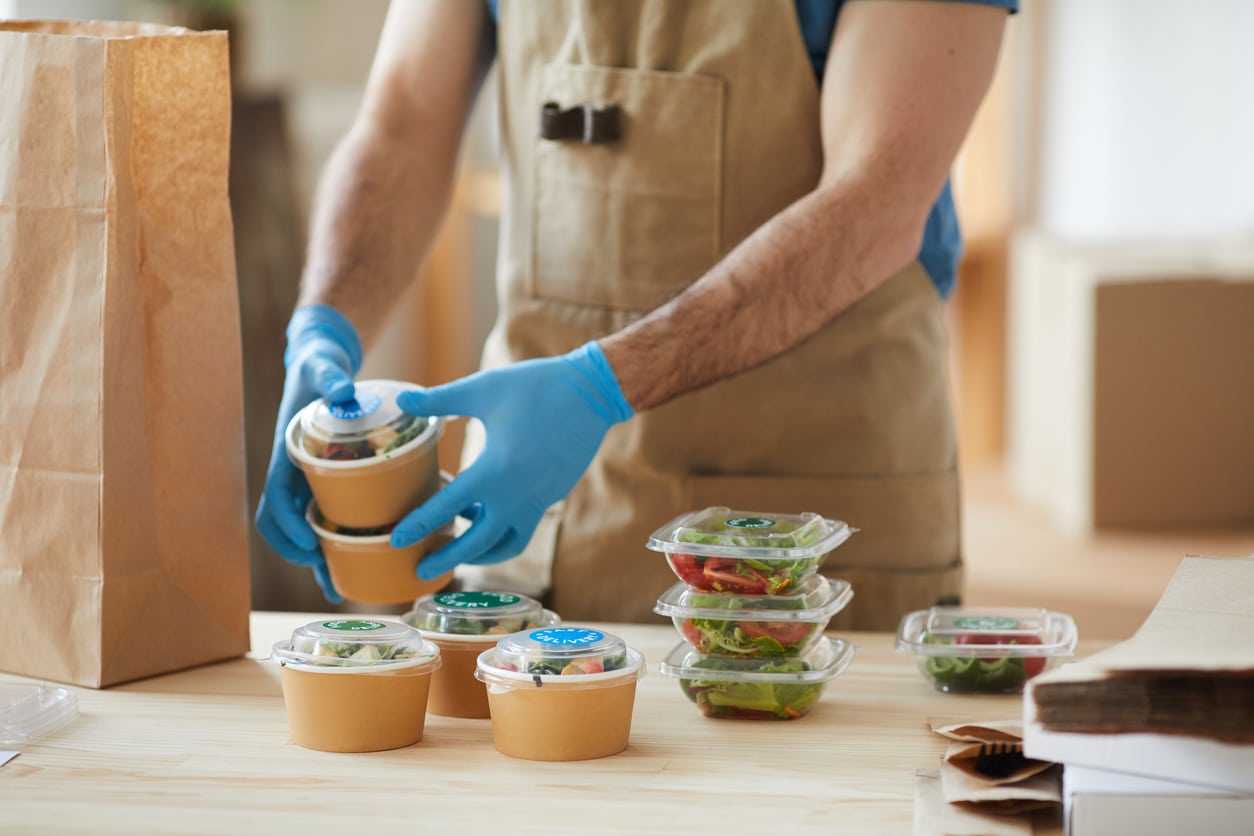 Sign up for insightful business news.
The kitchen is not too hot for Microsoft.
The Seattle-based software colossus is the first major Uber backer to invest in CloudKitchens, the "dark kitchen" startup run by disgraced Uber co-founder Travis Kalanick, who was run out of town by the rideshare pioneer's main investors five years ago.
So what's Kalanick got cooking? And why is Microsoft so hungry to invest?
No Compliments to the Chef
Dark kitchens are strategically located commercial kitchens used to prepare food in a delivery-only context — no white linens necessary. In the case of Kalanick's CloudKitchens, the model involves buying, retrofitting, then renting space to restaurant businesses serving customers exclusively via delivery apps such as DoorDash or UberEats.
After his unceremonious 2017 exit at Uber, where he created a workplace culture rife with sexual harassment and verbal abuse, Kalanick self-funded his kitchen empire. Two years later, he secured a $400 million capital infusion from Saudi Arabia's sovereign wealth fund, also an Uber investor. But other prominent Uber backers have remained steadfastly on the sidelines – until Microsoft, whose investment comes as CloudKitchens is in all-out growth mode:
Microsoft's commitment was part of CloudKitchens' $850 million funding round in November of last year, which valued the company at $15 billion. Since then, the company has scaled to more than 4,000 employees across the globe, including a massive expansion in Latin America.
CloudKitchen already uses Microsoft technology, including "internet of things" sensors to monitor food prep. The Financial Times reported the tie-up could also involve a commercial agreement for use of Microsoft's Azure cloud computing platform.
Too Many Cooks: CloudKitchens isn't the only cook in the kitchen. Wonder, a new venture by Marc Lore, founder of Diapers.com (sold to Amazon) and Jet.com (sold to Walmart), raised $350 million to grow its armada of vans in which chefs cook and plate celebrity-chef-inspired cuisine "just steps away from your door." Silicon Valley, in other words, is making plenty of bets against Millennial home cooking.
Get More Than News. Get Insights.
Our daily email brings you the most important and engaging stories in business. For free.