The Cruise Battle Heats Up In Florida
Of all the industries disrupted by the pandemic, few (if any) were hit worse than the cruise industry. On Friday, Florida governor Ron DeSantis — along with leaders from the major cruise lines — came together to both vent their…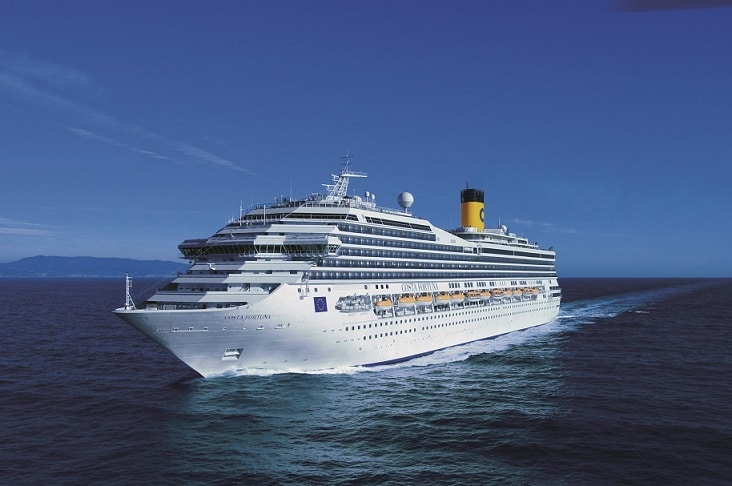 Sign up for insightful business news.
Of all the industries disrupted by the pandemic, few (if any) were hit worse than the cruise industry.
On Friday, Florida governor Ron DeSantis — along with leaders from the major cruise lines — came together to both vent their frustration and make their case for a return to cruising.
The State of Play
The CDC issued a "conditional sailing order" in October outlining a staged return to operations after mock voyages and strict testing procedures were put in place. A lack of further guidance has meant the effective federal ban will remain in place until November 1st.
Outcry: Executives from Carnival, Norwegian, Disney, and Royal Caribbean came together with DeSantis and Florida Attorney General Ashley Moody on Friday to push for a return to U.S.-based cruising by summer.
Pleading the case of 100,000 out-of-work Floridians, Governor DeSantis called the CDC guidelines "baseless." He said if the CDC did not adjust its stance to allow a return to cruising by summer, his administration would explore the state's legal options.
DeSantis and cruise executives pointed to a return to cruising that has happened in Europe, Asia, and South Pacific:
According to the Cruise Line Industry Association, there have been 39 confirmed cases of COVID-19 and 13 false positives during sailings carrying almost 400,000 people since reopening in certain parts of the world.
Meanwhile, some industry participants are making slight changes to skirt the ban. Royal Caribbean, for example, announced recently that it will offer cruises from the Bahamas and Bermuda to fully vaccinated adult passengers and to guests under 18 with negative Covid test results.
Get More Than News. Get Insights.
Our daily email brings you the most important and engaging stories in business. For free.