Tractor Giant John Deere Eyes 10% of Revenue from Software Fees
Farm equipment giant John Deere thinks technology can open up $150 billion added addressable market.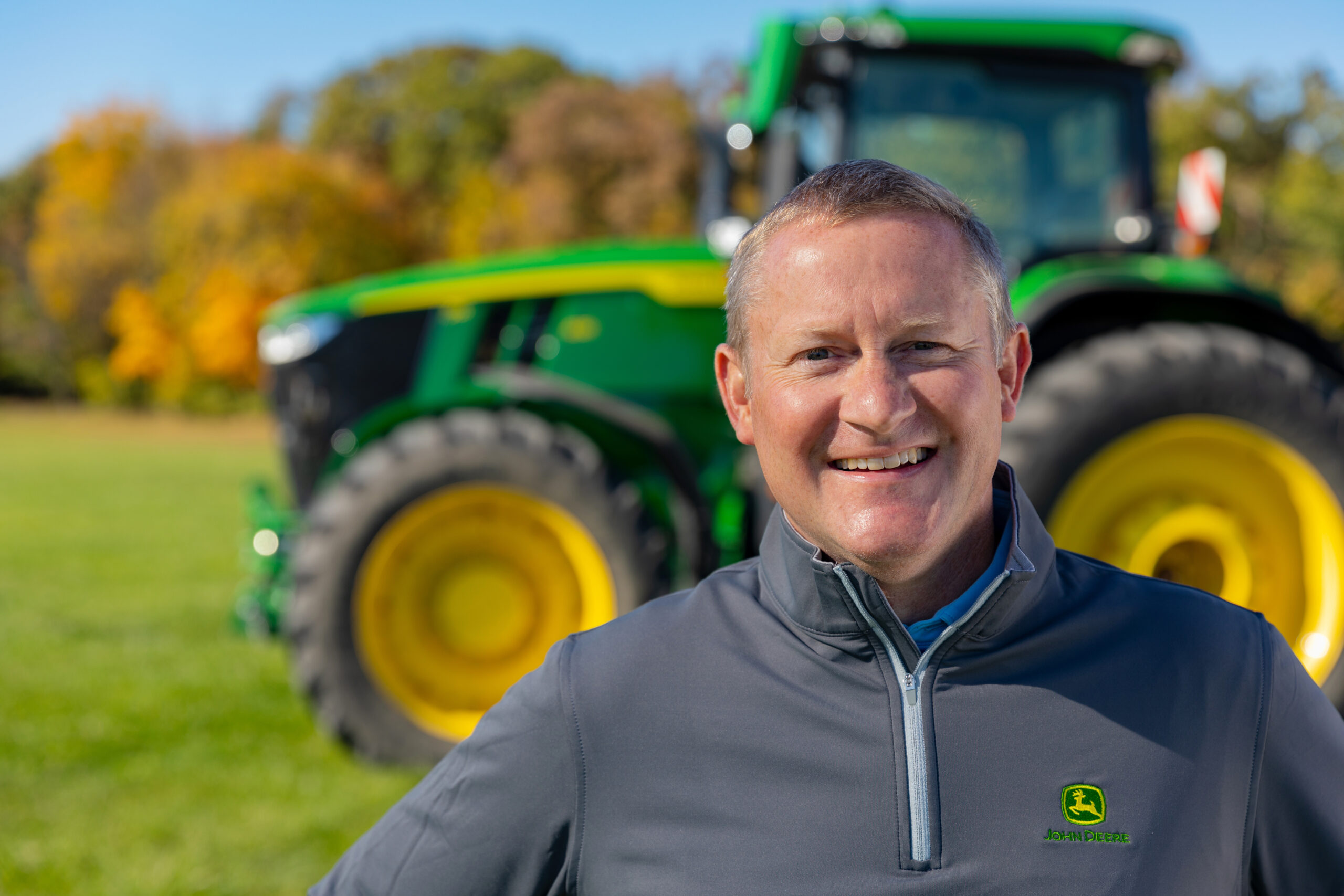 Sign up for insightful business news.
Farming is perhaps the only industry where you could say every worker is out standing in their field.
The world's largest farming equipment manufacturer, John Deere, wants to harness the industry's strong work ethic by planting software in its machines that will make agriculture more productive, harvesting billions in the process.
Born in the USDA
Like rivals CNH and Agco, Deere has spent hundreds of millions developing new generation farm equipment outfitted with smart technology. It began with the $305 million acquisition, in 2017, of Blue River Technology whose AI technology allows automated sprayers to differentiate crops from weeds. Last year, Deere tacked on the $250 million purchase of Bear Flag Robotics, a company that makes software to give old tractors autonomous capability. Earlier this year, Deere announced a fully autonomous tractor and crop sprayer, both of which are being rolled out on a limited basis this year.
Deere executives told The Wall Street Journal the company wants 1.5 million machines connected to the cloud-based John Deere Operations Center, which will gather data on crops and weeds that can be used for deploying herbicides. Just as much as a technological revolution, they're eyeing a business one:
Deere CEO John May told the WSJ 10% of the company's annual revenue will come from software fees by 2030. The company made $44 billion in sales last year, sells 60% of high-horsepower tractors in the US and Canada, and earlier this year said new robotics and artificial intelligence products could unlock as much as $150 billion of incremental addressable market.
While equipment will likely remain the bulk of Deere's business, the margins on farming software make other business lines look like barren tundra. The average gross margin of farming software is 85% versus 25% for equipment sale, according to a report from Bernstein last year.
Straw Poll: Not all farmers are sold — some see software subscriptions eroding their fiscal independence. Last year, President Biden signed an executive order directing the Federal Trade Commission to curb repair restrictions by farm equipment manufacturers, similar to how Apple restricts phone owners from fixing their mobile devices, but it's unclear to what extent they will be able to tinker with embedded software. If farmers gain assurances there, you could call them Jolly Ranchers.
Get More Than News. Get Insights.
Our daily email brings you the most important and engaging stories in business. For free.