Uber Earnings Pop on Increased Ridership
Uber just posted a five-star quarter. As other tech titans take a beating this earnings season, the perpetually stalled-out rideshare leader on Tuesday reported one of its strongest earnings results ever — due to a massive increase in ridership. It…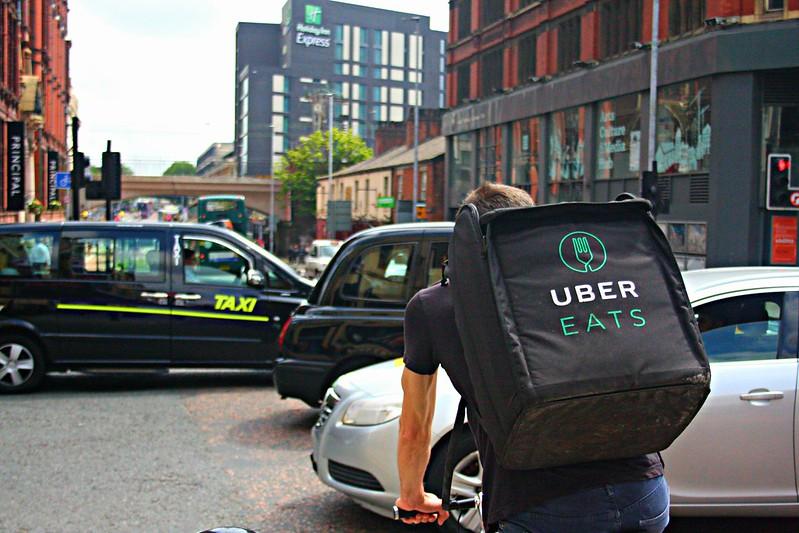 Sign up for insightful business news.
subscribe
Uber just posted a five-star quarter.
As other tech titans take a beating this earnings season, the perpetually stalled-out rideshare leader on Tuesday reported one of its strongest earnings results ever — due to a massive increase in ridership. It appears all those long-delayed post-pandemic happy hour meetups are a gravy train for the world's favorite designated driver.
Drive to Survive
Ridership in the third quarter isn't just up from the same period last year –when the dreaded delta variant rattled even the freshly jabbed back into the comfort of their own home– it's up from pre-pandemic norms. Your FOMO-inducing Instagram feed isn't lying, everyone is traveling right now and catching Ubers as they explore new cities. Widespread inflation has also pushed consumers to rethink their spending habits, curbing spending on goods to save up for services, like, say, a lift to the airport or a late-night pad thai delivery.
These converging forces pushed revenue to $8.3 billion, up a staggering 72% from the same period last year and comfortably beating Wall Street expectations. The win puts Uber finally, maybe, at long last, somewhere on a road to profitability — even if the ETA to that final destination is still being calculated:
Uber still suffered a net loss in the quarter of $1.2 billion, though that's half of last year's figure. Roughly half of this quarter's losses can be attributed to unrealized losses due to equity investments — particularly the sputtering Chinese ride-share Didi.
Gross bookings, which include rideshare as well as food delivery and freight, increased by over a quarter to $29 billion — and the company says it expects demand to remain elevated. "They've come out of the pandemic, there's an acceleration of rides, and [food] delivery is stable: profitability is now on the doorstep," Daniel Ives, a managing director at Wedbush Securities, told the Financial Times.
Don't Push It: Uber is continuing to find new, occasionally annoying revenue streams. Inside the app, Uber's started this month selling "journey ads" promoting a single brand for an entire trip. But recently, the company has started testing a feature sending some users push notifications of advertisements at seemingly random times. As if awkward idle chit-chat with your driver wasn't enough.
Get More Than News. Get Insights.
Our daily email brings you the most important and engaging stories in business. For free.