Amazon Prepares for Massive Layoffs as Bezos Gets in the Giving Spirit
Jeff Bezos giveth. Jeff Bezos taketh away. On Monday, the world's-sometimes-richest-man said he's finally ready to part with a significant amount of his personal wealth — and this time on purpose. The announcement came just as The New York Times…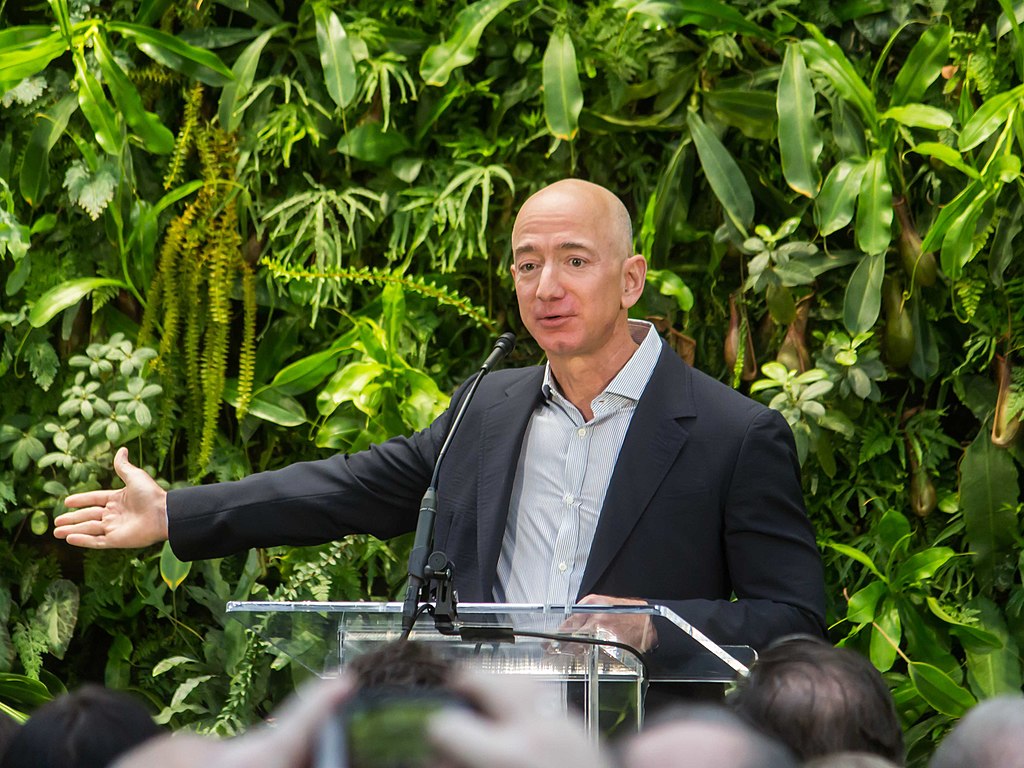 Sign up for insightful business news.
subscribe
Jeff Bezos giveth. Jeff Bezos taketh away.
On Monday, the world's-sometimes-richest-man said he's finally ready to part with a significant amount of his personal wealth — and this time on purpose. The announcement came just as The New York Times reported that Amazon, where Bezos remains heavily involved as Executive Chairman despite a highly-publicized resignation as CEO last year, is laying off thousands of corporate employees. So much for Benevolent Bezos.
Once Upon a Prime
Inside of Amazon, Bezos is still a Dickensian bossman, with the company churning and burning through warehouse workers and now slashing 10,000 corporate and tech jobs at the beginning of the holiday season. Outside of Amazon, Bezos has cut a more futuristic "Bah Humbug!" figure, refusing to sign the Giving Pledge and instead dedicating much of his fortune towards space tourism and a theoretical sojourn to Mars. But now, it seems Bezos is getting into the holiday spirit.
The $124 billion man vowed to give away over half his wealth within his lifetime, finally catching up with fellow multi-billionaires like Warren Buffett, Bill Gates, and, of course, ex-wife Mackenzie Scott. Details remain relatively scarce about where, exactly, his money will be flowing…but it's fun to think about:
In an exclusive interview with CNN, Bezos announced he's "building the capacity to be able to give away" the majority of his wealth to fighting climate change and supporting figures who can unify humanity's socio-political divisions. He has already committed $10 billion over the next 10 years to the climate-focused Bezos Earth Fund.
Nevertheless, there's apparently not enough left over to keep 10,000 office workers on the Amazon payroll — which accounts for the largest layoff wave in company history. The cuts will mostly be in its retail, human resources, and devices (like Alexa) divisions after growth at the company slowed to its lowest levels in 20 years earlier this year.
Christmas Canceled? Of course, CNN and Bezos couldn't complete the charity-focused interview without pondering the 'Are-we-or-are-we-not-in-a-recession?' question. The former hedge fund trader added himself to the ever-growing list of names whose economic vibe check turned up ephemerally gloomy: "The probabilities say if we're not in a recession right now, we're likely to be in one very soon." That jibes with Amazon's expectation of a muted holiday shopping season this year though Bezos didn't reveal his forecast for the Ghost of Christmas Future.
Get More Than News. Get Insights.
Our daily email brings you the most important and engaging stories in business. For free.