Budget Airline Ryanair Posts Record-Breaking Profits
One low-cost airline is sitting on a pot o' gold that could grow even bigger this holiday season thanks to some unmagical economic headwinds. Begorrah! Irish budget airline Ryanair reported a profit of €1.4 billion from April to September on…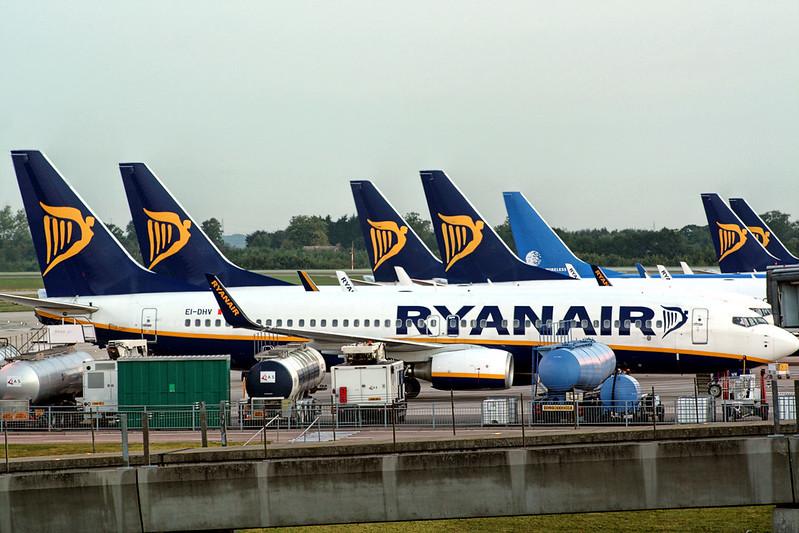 Sign up for insightful business news.
subscribe
One low-cost airline is sitting on a pot o' gold that could grow even bigger this holiday season thanks to some unmagical economic headwinds. Begorrah!
Irish budget airline Ryanair reported a profit of €1.4 billion from April to September on Monday thanks to record numbers of passengers paying higher prices than ever. CEO Michael O'Leary said in August Ryanair planned to hijack sales from more expensive airlines as the shadow of recession looms, although he warned growth was "still very fragile and prone to falling over" – unlike their planes, we hope.
Austerity Holidaying
Inflationary pressures and staff shortages have driven up airline tickets across the board, and Ryanair is no exception. Passengers flying with the inspiration behind the internet-famous Irish ballad "Cheap Flights" now pay 14% more for tickets than pre-pandemic. Airlines including Ryanair have forecast strong demand over the Christmas period, as two years of covid restrictions means even cash-strapped consumers are willing to pay for a holiday — they'll just shell out less than in a usual year. Remember those?
Flush with cash, Ryanair seems to be taking an evil leprechaun approach to its competitors. O'Leary said the company sees EasyJet and Wizz Air as potential acquisition targets over the next few years, declaring they are "not able to compete with us on cost or pricing." EasyJet and Wizz Air have also benefited from the recent surge in demand for cheap flights, but they're way behind Ryanair on their balance sheets:
EasyJet's CEO said its Q3 is "one of the best quarters in easyJet's history" generating up to £685 million in profits, but it still expects to chalk up its third annual loss in a row.
Parvenu Hungarian budget airline Wizz Air widened its H1 losses between this year and last year by €11.9 million. The airline's CEO claims its financials are now stabilizing, however, as the second financial quarter saw a profit, and its H1 revenues have ballooned from €880 million to €2.19 billion.
As rivals play catch-up Ryanair is looking to add to its advantage, claiming it will offer more seats to vacation-starved Europeans than its competitors. "Most of our EU competitors have cut capacity by up to 20% this Winter while Ryanair will offer 10% more seats than pre-COVID," Ryanair said in its earnings release.
Back in the Former USSR: The Russian domestic flight market has remained robust, which could leave passengers playing Russian roulette. The industry is flying high despite being largely cut off from Western suppliers who sell the parts it needs to maintain its planes, prompting fears that safety on Russian flights will deteriorate along with its aging aircraft.
Get More Than News. Get Insights.
Our daily email brings you the most important and engaging stories in business. For free.