DoJ, DoT Sue to Block JetBlue-Spirit Airlines Merger
After months and months of delays, the JetBlue-Spirit Airlines merger was finally ready for liftoff, but there's another tarmac delay — this one courtesy of the federal government. On Tuesday, Bloomberg reported that the Justice Department and the Department of…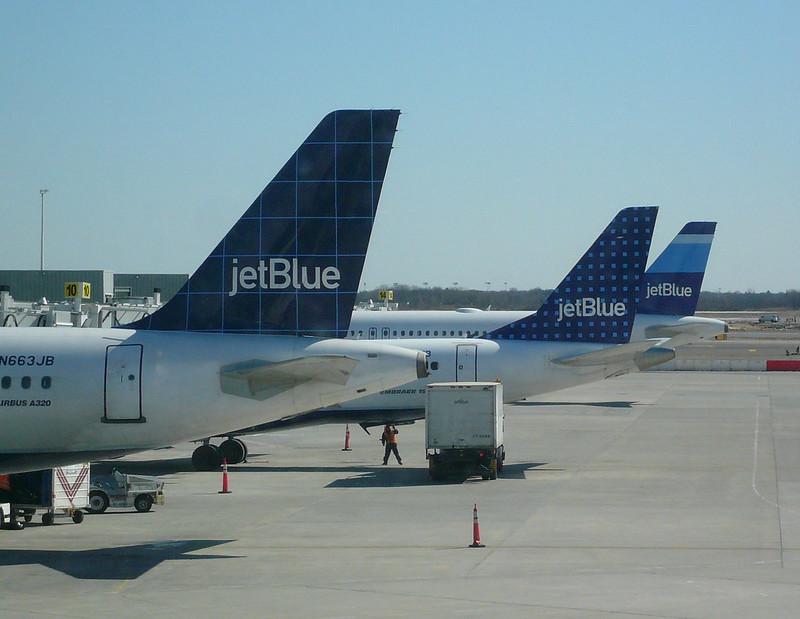 Sign up for insightful business news.
subscribe
After months and months of delays, the JetBlue-Spirit Airlines merger was finally ready for liftoff, but there's another tarmac delay — this one courtesy of the federal government.
On Tuesday, Bloomberg reported that the Justice Department and the Department of Transportation are expected to soon file an antitrust lawsuit to block the $3.8 billion budget airline.
Spirit in the Sky
The government is looking to block the merger on two different fronts, sources tell Bloomberg. First: the DoJ will file an antitrust lawsuit in federal court, with the rather routine allegation that a merger will result in less competition and thus fewer options for flyers, which in turn means more expensive airfare. Meanwhile, their colleagues in the Department of Transportation will be moving to block the transfer of Spirit's airline certificate to JetBlue, citing similar concerns of a merger working against the public interest — notably, it's the first such move by the DoT since the end of airline regulation in 1978.
JetBlue's defense, meanwhile, turns those anti-competitive allegations on their head. The airline has long argued a combined JetBlue-Spirit entity would hold a 10% domestic market share, making it big enough to join the four-member mile-high club of major airlines — American, United, Delta, and Southwest — which would increase competition overall.
The two sides will have their days (and days) in court, but important stakeholders are already lining up on opposite sides of the cabin aisle:
In late February, the Association of Flight Attendants, which represents 5,600 Spirit flight attendants, offered its full support for the merger, with union president Sara Nelson dubbing it "the anti-merger, merger" that will create more competition and ultimately benefit its flight attendants.
The Transport Workers Union, which represents 6,800 JetBlue flight attendants, asked the government to block the merger last month citing fears that the new combined company "has the intent to not fully honor" union agreements in place at both companies.
Snack Time: JetBlue is already offering concessions (the legal variety, not in-flight pretzels). Currently, the two airlines overlap on roughly 11% of nonstop routes. JetBlue says it'll divest Spirit's holdings in Boston and New York, a.k.a. the northeast corridor where JetBlue has a significant presence, as well as five gates in Fort Lauderdale. In the jetstream wake of such a move, JetBlue says there will be plenty of room for new ultra-budget airlines to flourish. If so, maybe we'll see more humane passenger accommodations than Spirit has been known for.
Get More Than News. Get Insights.
Our daily email brings you the most important and engaging stories in business. For free.