Ernst & Young Consulting Arm Plans M&A Shopping Spree
After its breakup, Ernst & Young is exploring new relationships. Ahead of the long-awaited separation between the big four accounting firm's audit and consulting arms, the Financial Times reported Sunday that the latter division is setting aside up to $2.5…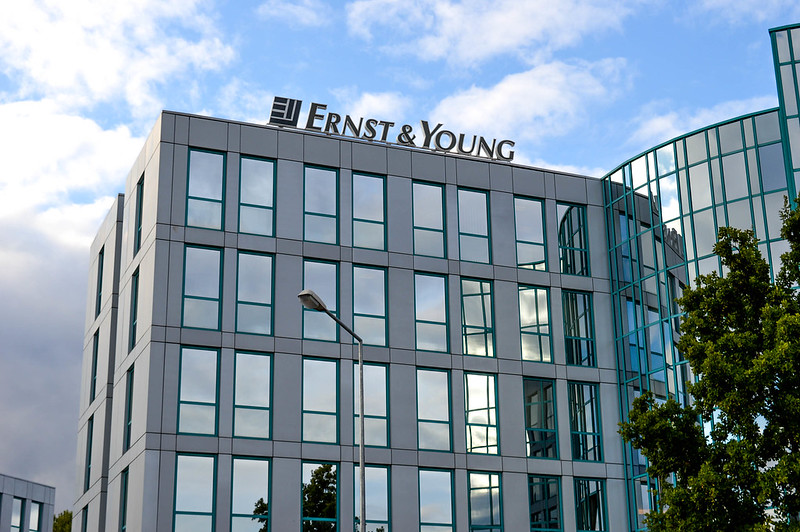 Sign up for insightful business news.
After its breakup, Ernst & Young is exploring new relationships.
Ahead of the long-awaited separation between the big four accounting firm's audit and consulting arms, the Financial Times reported Sunday that the latter division is setting aside up to $2.5 billion for an M&A shopping spree to bulk up following the divorce.
The Ernst & The Young & The Restless
The timing is tricky for EY's big parting. On one hand, market conditions for the consulting firm's planned IPO are a lot rockier today than they were over a year ago when EY executives first announced the split. Back when cash was cheap, the firm had planned to raise around $11 billion in equity and another $18 billion in debt en route to a public offering that would line the pockets of the firm's many partners. That payout may now be a bit smaller than originally promised. But there's a silver lining: Those same tough market conditions generally foster a strong environment for M&A activity.
After all, the entire idea of separating the audit and consulting businesses was to allow both to grow faster without the burden of bumping into any pesky conflict of interest conundrums. Now according to the FT, the consulting firm, which will likely operate in New York under an entirely new name, will have a $2.5 billion war chest to acquire fresh targets:
Potential acquisitions include niche law firms outside the US, tech and ESG-focused consulting firms, as well as other corporate strategy advice firms.
Targets are expected to be companies with about $400 million in annual revenue. Overall, the firm plans on acquiring an extra $1.5 billion in annual revenue by the end of 2024, sources tell the FT.
All in Good Time: The final vote among EY partners is set for around the end of the first quarter — the busy season in accountant's terms — as the higher-ups nail down the financial details. Still, virtually all of the 13,000 partners have already been assigned one side or the other, with the consulting firm taking around 7,000 to reflect its slightly higher revenue draw. Once complete, the newly independent arm will be able to operate in the M&A market with much higher efficiency. "Every potential acquisition, on average 25 percent of the revenue we have to say goodbye to on day two because we audit it," Andy Baldwin, EY's global managing partner for client service, told the FT. "We won't have that conflict anymore." Who the consulting firm turns to for audit services remains an open question.
Get More Than News. Get Insights.
Our daily email brings you the most important and engaging stories in business. For free.