FDA Approves the First-Ever Lab-Grown Meat Product
Like all presidents, Joe Biden will pardon two turkeys next week, but thanks to a major scientific breakthrough, soon all birds may be spared from becoming Thanksgiving dinners. On Thursday, the Food and Drug Administration for the first time ever…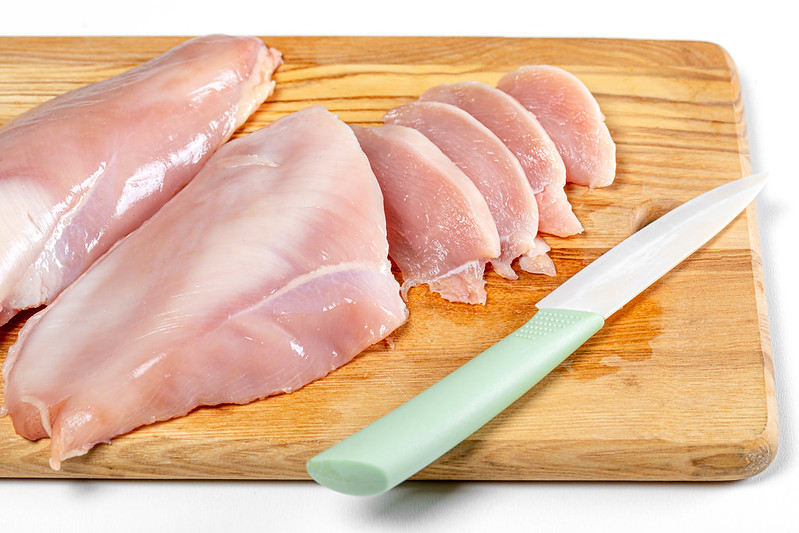 Sign up for insightful business news.
subscribe
Like all presidents, Joe Biden will pardon two turkeys next week, but thanks to a major scientific breakthrough, soon all birds may be spared from becoming Thanksgiving dinners.
On Thursday, the Food and Drug Administration for the first time ever approved lab-grown meat — in this case, chicken created by California startup Upside Foods — as safe for human consumption.
Meat Cute
Unlike the fake meat in Beyond burgers and the like, lab-grown meat is technically still meat — created and cultured in a lab utilizing a handful of animal cells as a launching pad. Singapore officially opened the market for Franken-flesh last year, when startup Eat Just gained regulatory approval to sell its "chicken" to consumers.
The development pushed fundraising in the industry into hyperdrive, including a $400 million Series C raise scored by Upside Foods in April. While the California startup still has a few hoops left to jump through — including USDA inspection — the FDA's all-clear marks a major domestic breakthrough. Fake meats are widely expected to radically reshape the food industry and it's not just farm animals that should be celebrating:
Cultured meat could likely be produced with 96% less greenhouse gas emissions, 96% less water use, and 99% less land use than traditional animal food production, according to research from Oxford University's Wildlife Conservation Research Unit published in the academic journal Environmental Science & Technology. We'll add that it also can be produced with 100% fewer animals.
"Our own research indicates that alternative protein growth will continue exponentially through the late 2020s and early 2030s, with the sector reaching dominant market share in around 2035," Rosie Wardle, co-founder of food tech-focused VC firm Synthesis Capital (which invested in Upside Foods), told TechCrunch.
Upside's product will initially be sold at a price premium, though CEO Uma Valeti tells TechCrunch the firm believes it will eventually achieve price parity — and even a more affordable price point — with conventional meat as the company scales. In other words, Orwell's Animal Farm may soon be a complete anachronism.
Get More Than News. Get Insights.
Our daily email brings you the most important and engaging stories in business. For free.