FlyExclusive to go Public in $600 Million Merger
SPACs take to the skies with private jet outfits.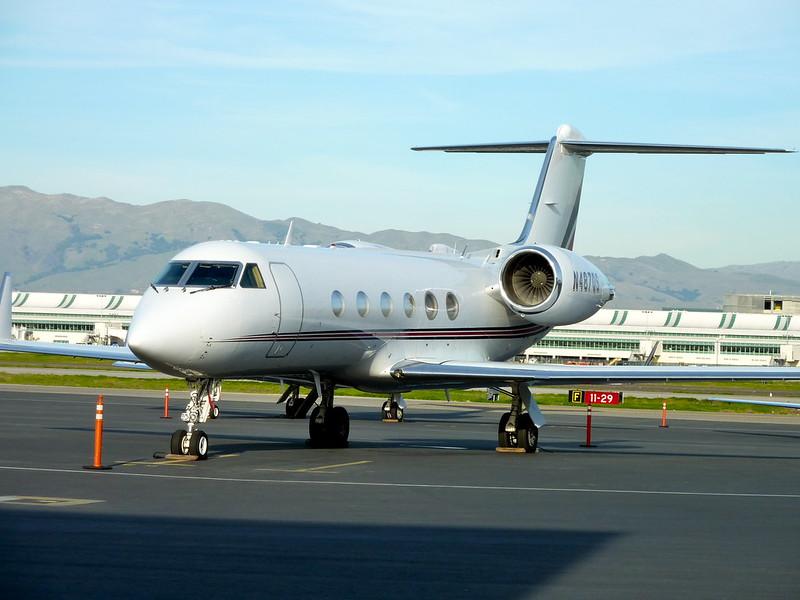 Sign up for insightful business news.
subscribe
SPACs may not seem especially airworthy these days, but they aim to take the private jet industry public anyway.
FlyExclusive, a subscription-based jet company, announced it will go public via a $600 million merger with SPAC EG Acquisition Corp, The Wall Street Journal reported Monday. It's the latest deal for a SPAC market suddenly eager to Uber-ize the private jet industry.
Flying High
The demand for personal air travel is ascending faster than an SR-71 Blackbird. Total private jet departures in the US hit 2.35 million in 2021, higher than the 2019 pre-pandemic level of 2.14 million, according to Barron's. Spending by US companies on executives' personal use of private jets rose 35% last year and the market is expected to grow over the next four years at a compound annual rate in the high single digits, the Financial Times reported.
But expanding is expensive, and tapping public markets could give upstart aviation companies access to much-needed funds. FlexJet, which generated over $1.7 billion in revenue last year on demand so hot it was forced to limit its jet card program, announced a SPAC merger last week backed by Todd Boehly, a financier who owns Chelsea Football Club and the Los Angeles Dodgers. Now, FlyExclusive wants in on the action:
FlyExclusive offers charter flights in over 90 light, midsize, and super-midsize jets from plane maker Cessna, with Jet Club membership options at $1,000 a month that let subscribers purchase flight time year-round. Daily rates for members can cost up to $13,000— just a smidge more than downtown Lyft surge prices.
CEO Jim Segrave told Forbes that the company landed $230 million in revenue last year and is on track for $350 million in 2022. "With 30 more airplanes coming, we have an incredible capacity to grow," he said.
Rough air: It's not all blue skies for jet companies that chose to merge with SPACs, however. Wheels Up Experience and Blade Air Mobility have seen significant dips in their stock price since their SPAC mergers. Shares in Blade Air dove 60% while Wheels Up plummeted 76% year to date. Like others in the SPAC space, investors are reaching for their sickness bags.
Get More Than News. Get Insights.
Our daily email brings you the most important and engaging stories in business. For free.