Foreign Buyers Return to US Real Estate Market with Full Steam
Answer: Vladimir Putin's invasion of Ukraine, Brazil's political turmoil, and China reopening. Question: What's the good news for America's high-end real estate market? A report from The Wall Street Journal found that foreign buyers, who all but disappeared during the…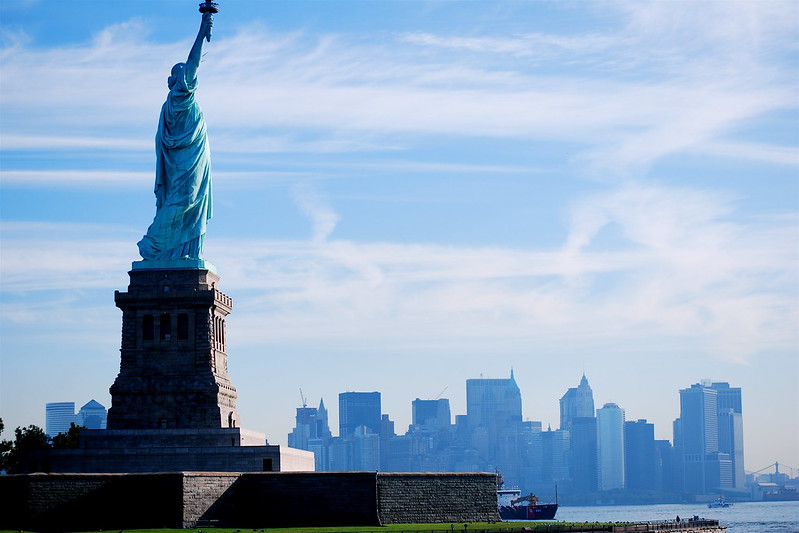 Sign up for insightful business news.
subscribe
Answer: Vladimir Putin's invasion of Ukraine, Brazil's political turmoil, and China reopening.
Question: What's the good news for America's high-end real estate market?
A report from The Wall Street Journal found that foreign buyers, who all but disappeared during the COVID pandemic, are returning to the US and buying up a storm, keeping the cost of the US priciest homes just where realtors want them.
Got a Dream to Take Them There
Start with South America's biggest economy. Stop us if you heard this one before: After a heated presidential election that saw the incumbent lose, thousands of his supporters stormed the capitol. Nearly a year after it happened in the US, the same fate befell Brazil. But even months before the attempted palace coup in the name of former president Jair Bolsonaro, tensions were rife and some Brazlians wanted out. One Miami condo developer told the WSJ they've seen a 30% increase in Brazilian buyers since October.
In another part of the world, the ongoing Russian-Ukraine War and subsequent energy and food crises are prompting Europeans to look to America for a new start. That brings us to China. The Xi Jinping regime finally lifted its zero COVID policy after roughly three years of prodigiously zealous lockdowns, which limited the travel of Chinese nationals to the US, effectively shutting them out of the property market.
Keep in mind, ​​we're not talking about your tired, your poor, your huddled masses yearning to breathe free. These are fat cats. Prior to the pandemic, they planned to fill their real estate portfolios with second homes and pied-à-terres. The easing of COVID restrictions and socio-political affairs in their respective countries are just lighting a new fire underneath them :
The Happening star Mark Wahlberg recently sold his gigantic Los Angeles mansion to a Chinese billionaire, the WSJ reported. In November, the property was listed for $87.5 million but sold for 37% less at $55 million — that's what we'd call Marky Mark-to-market.
Sebastian Steinau of the Corcoran Group told the WSJ he sold two Manhattan apartments priced at $3.975 million and $6.5 million at the Ritz-Carlton Residences in Nomad to buyers from Austria and Germany. He said the Austrian client feared the war but also just wanted to own more diverse properties.
"NYC condos trade at a lower price per foot compared to other major global cities like Hong Kong, Dubai, London, etc. Foreign buyers will always find NYC appealing," Douglas Elliman broker Jessica Levine told The Daily Upside.
Test of Strength: The Corcoran Group reported a 25% increase in foreign visitors – mostly Chinese and Middle Eastern – to their properties in January 2023 compared to the same time last year. Levine said the increased interest among international buyers in the US is partly because of a relatively weak dollar compared to the fourth quarter. Last year, the USD reached a 20-year high, but now investors are saying this could be the start of a multi-year-decline for the currency as Federal Reserve rate hikes slow.
Get More Than News. Get Insights.
Our daily email brings you the most important and engaging stories in business. For free.