Freight Rates Take a Breather in Major Inflationary Relief
Shipping rates have almost normalized.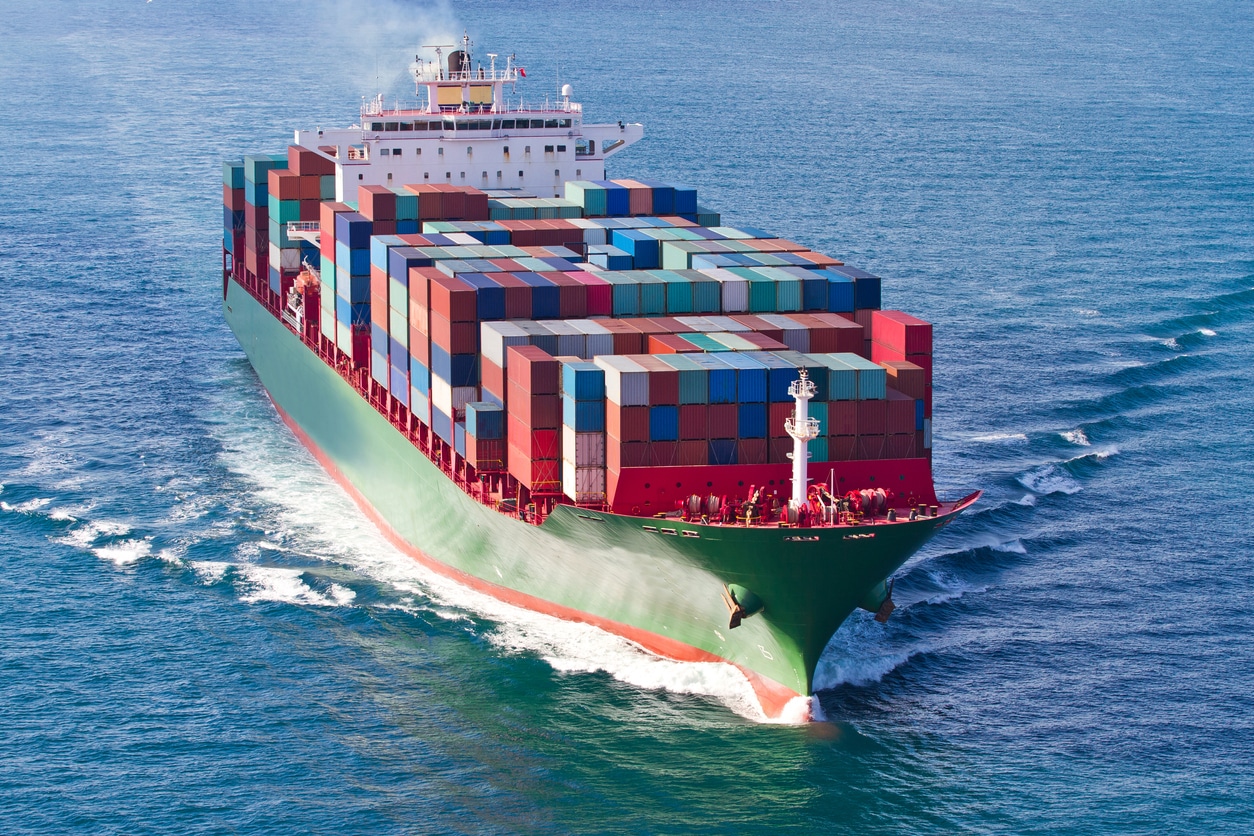 Sign up for insightful business news.
Global shipping giants have a terrible sinking feeling — and that's good for the rest of us. In what seems like the first nugget of encouraging maritime news since the painstaking dislodging of the Ever Given from the Suez Canal, cargo shipping rates are plummeting.
That should help right the ship when it comes to inflationary pressures on consumers everywhere.
Out of the Blue
Not an industry that typically receives much fanfare, shipping was thrust into the economic limelight during the pandemic. First, all eyes were on the blockage of the Suez Canal, which disrupted a stunning $400 million worth of maritime trade every hour the saga persisted. Then, backlogs at ports across the globe became their own storyline — at one point the port of Los Angeles had a record queue of 109 ships, a veritable armada, waiting to enter.
For shipping giants like AP Møller-Maersk, record disruption meant record profits. The Danish powerhouse recently raised profit expectations for the third time this year, from $24 billion to $31 billion. Regulators have probed 'unfair' pricing practices and potential collusion during the supply chain crisis, but shipping executives have chalked up blockbuster profits to the basic realities of supply and demand.
Ultimately, consumers paid the price as shipping costs were passed onto sticker prices at stores across the country. Mercifully, the rate dynamic is beginning to flip:
On the demand side, retailers from Walmart to Gap have been left with too much inventory as they underestimated the rotation of consumer demand from goods to services. The inventory glut has reduced demand for cargo shipping, alleviating prices.
On the supply side, a veritable flotilla of new ships is expected to hit the seas, with net fleet growth expected to exceed 9% in 2023 and 2024.
The basic laws of supply and demand are holding true, and the cost of transporting a 40-foot container on key routes — including the pivotal China to US West journey — are down as much as 60%. Prices on the route from Asia to Europe are $9,000, 42% less than at the start of the year. As Jonathan Roach, a container shipping analyst at London-based Braemar, told the WSJ, "the party is over."
Get More Than News. Get Insights.
Our daily email brings you the most important and engaging stories in business. For free.