McDonald's Packs Up Its Big Macs and Leaves Russia
It's been 21 years since Mick Jones of punk innovators The Clash asked the question on every company's mind this week: "Should I Stay or Should I Go?" Dozens of firms answered the question with an emphatic "Go" by pulling…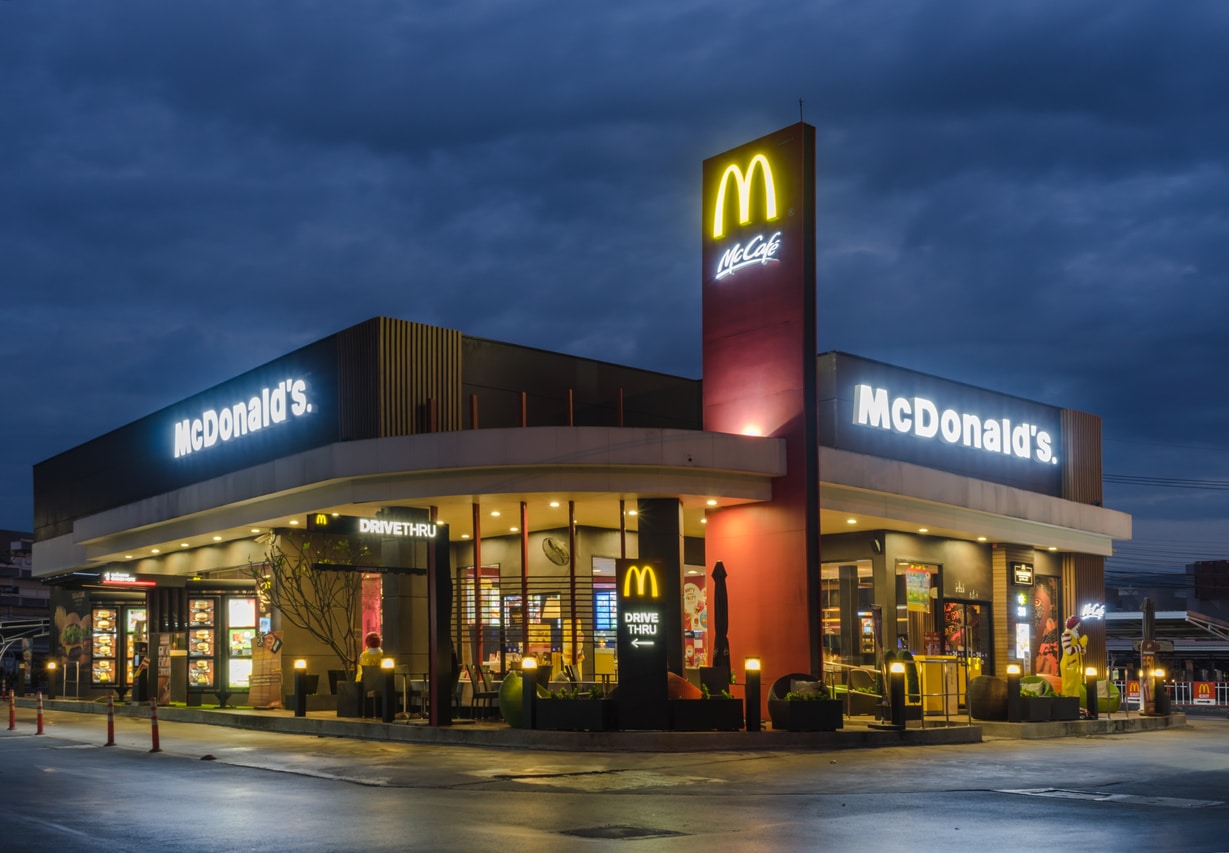 Sign up for insightful business news.
It's been 21 years since Mick Jones of punk innovators The Clash asked the question on every company's mind this week: "Should I Stay or Should I Go?"
Dozens of firms answered the question with an emphatic "Go" by pulling out of Russia in a gesture of solidarity with Ukraine. Those who remain are now being targeted on a "who's who" list, something McDonald's quickly had its name scratched from on Tuesday.
Not Lovin' It
Russians are currently without a lot of things, including Prada stores, new Rolls Royce and Toyota cars, Netflix, TikTok, new Apple products, and World Wrestling Entertainment — yes, they'll have to find somewhere else to watch triple suplexes. Unprecedented economic sanctions from governments, financial institutions, and corporations have combined to cripple Russia's currency and derail its economy as punishment for its unprovoked invasion of Ukraine. One Euro is now worth about 150 rubles — it was worth roughly 90 the week before the invasion — and according to JPMorgan Chase the Russian economy is set to shrink 7% this year.
Some companies, however, have stayed in Russia despite the controversy. But researchers led by Yale business professor Jeffrey Sonnenfeld have been publicizing their names, and one major holdout caved Tuesday:
McDonald's was a "screaming anomaly" for remaining open in Russia until Tuesday, Sonnenfeld said, but the fast-food giant temporarily closed its 847 restaurants in Russia after widespread condemnation. Coca-Cola also withdrew on Tuesday, while soft drink rival Pepsi shut down some of its business. Food manufacturers Nestle, Kellogg, and Kraft Heinz, and Japanese retailer Uniqlo are among the remaining big-name holdouts.
McDonald's was unique in the fast-food sector because it owns 85% of its Russian restaurants, which means shutting them down was easier than it would be for chains that franchise their locations to third-party operators. That group includes Papa John's, KFC, and Pizza Hut, which all have far less say in what stays open under their name — although Starbucks, whose Russian franchises are mostly run by the Kuwait-based Alshaya Group, managed to pause operations at its 130 locations Tuesday.
Open Sea for Pirates: Russia has been cut off by so many tech companies, it may resort to making software piracy legal, according to government documents. Maybe if enough chain restaurants close, someone will open a Dumb Starbucks.
Get More Than News. Get Insights.
Our daily email brings you the most important and engaging stories in business. For free.