Meta Needs Teenagers To Save The Metaverse
Zuck believes the children are our future — and the metaverse's. A memo obtained by The Wall Street Journal shows Meta is planning to throw the age gate wide open on its metaverse app Horizon Worlds and allow teenagers 13…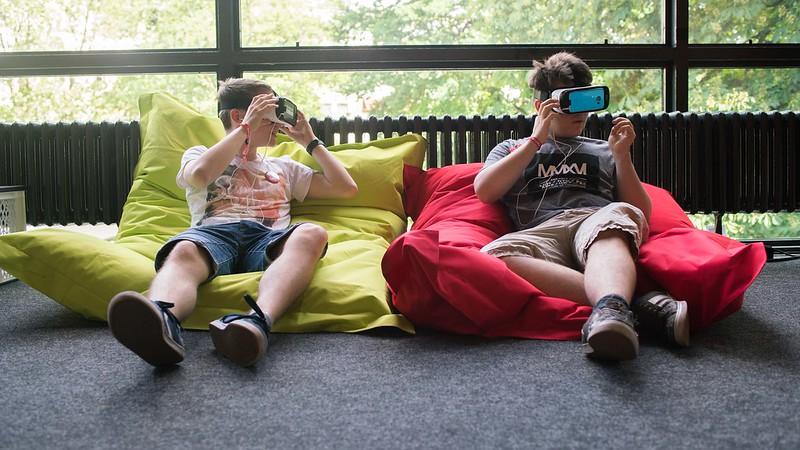 Sign up for insightful business news.
subscribe
Zuck believes the children are our future — and the metaverse's.
A memo obtained by The Wall Street Journal shows Meta is planning to throw the age gate wide open on its metaverse app Horizon Worlds and allow teenagers 13 and up to use the service, which until now was only available to people over the age of 18. The move echoes previous haphazard attempts by Meta to win the younger generation over to its social media products, whose user bases are aging Indiana Jones and the Last Crusade-style as time… TikToks away.
Broadening Horizon
Horizon is Meta's first attempt to build a VR social network. Users interact with avatars and are allowed to build their own environments or "worlds." It has received extremely mixed reactions from both reviewers and Meta's own employees, with criticisms ranging from the entertainingly janky (one Wired writer chronicled a disastrous attempt at throwing a holiday party) to the predictably bleak, as within a week of Horizon World's opening to the public a female researcher reported a groping incident.
Horizon has also struggled to hold on to the few users it has, and sources told The WSJ that user monthly retention rates sat at 11% in January, a number Meta wants to get up to 20% per the leaked memo. And that's not all:
Meta wants to get Horizon's active user base up to 500,000 by the end of H1 and then 1 million by year-end. It currently has just over 200,000 users, sources told The WSJ.
Key to drawing in more users of all ages will be developing more games and experiences inside Horizon to keep them entertained. For this Meta is relying on second-party studios — not surprising given the company recently gutted its workforce.
Child's Play: Another tactic the company is using to bring more people to its embryonic metaverse: make it less… metaversey. The memo seen by the WSJ said Meta wants to make a 2D version of the metaverse to run on phones and desktops. So after spending billions to pioneer the next iteration of digital technology, the company is basically falling back on inventing The Sims.
Get More Than News. Get Insights.
Our daily email brings you the most important and engaging stories in business. For free.