Norfolk Southern Faces Backlash After East Palestine Derailment
It's been over two weeks since a Norfolk Southern freight train carrying toxic chemicals derailed in East Palestine, Ohio. Now, investigators and lawyers are laying tracks into the freight railroad industry. Dangers on a Train For a mode of transportation…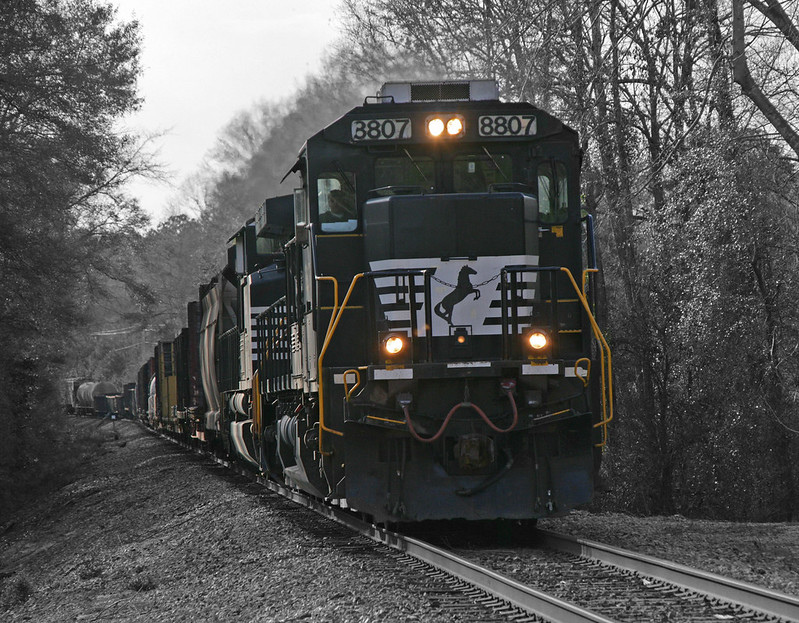 Sign up for insightful business news.
subscribe
It's been over two weeks since a Norfolk Southern freight train carrying toxic chemicals derailed in East Palestine, Ohio.
Now, investigators and lawyers are laying tracks into the freight railroad industry.
Dangers on a Train
For a mode of transportation that's literally attached to a set track, train crashes occur more often than you may think. Roughly 1,700 derailments occur every year on the 140,000 miles of US railway infrastructure, railroad industry analyst Anthony Hatch recently told the Financial Times. Critics argue that the railroad industry — more or less dominated by seven companies, including Norfolk Southern — has grown increasingly dangerous over the past few years thanks to layoffs that have cut the workforce by roughly one-third and the closure of important rail yards where safety inspections typically occur.
The Norfolk Southern derailment triggered an evacuation warning for roughly 2,000 people, devastating local wildlife, and spurring fear of continual health risks. While the accident has resulted —at least so far— in zero human deaths, the company has admitted that it has experienced an increase in accidents in the past four years. And how the accident could have been avoided remains an open question. Regardless, Norfolk Southern is still sifting through the accident's various financial consequences:
Last week, law firm Morgan & Morgan filed a class action lawsuit on behalf of two East Palestine residents, alleging the derailment exposed thousands of the town's residents to the toxic chemicals. It's one of at least seven lawsuits so far seeking damages from the company, which has created a $1 million community recovery fund.
Any possible payouts or settlements may be what stings Norfolk Southern the most. "I don't think [the accident is] an enormous financial hit," Hatch told the FT. "They are insured, they are in good financial condition, but it is a reputational hit."
Safety Check: The National Transportation Safety Board said the accident likely occurred due to a wheel bearing overheating, which safety experts recently told The New York Times is likely unrelated to an Obama-era braking rule that the railroad industry successfully had repealed during the Trump administration. A worse outcome was likely avoided, however, thanks to a different still-intact Obama-era rule requiring more fortified cars for transporting explosive and dangerous liquids.
Get More Than News. Get Insights.
Our daily email brings you the most important and engaging stories in business. For free.