Offshore Oil Drilling Expected to Grow Plenty Over Next Two Years
Countries the world over are ready to spend a lot of green for black gold in the big blue. New research from Norwegian energy industry intelligence firm Rystad says offshore oil drilling will see its highest growth in a decade…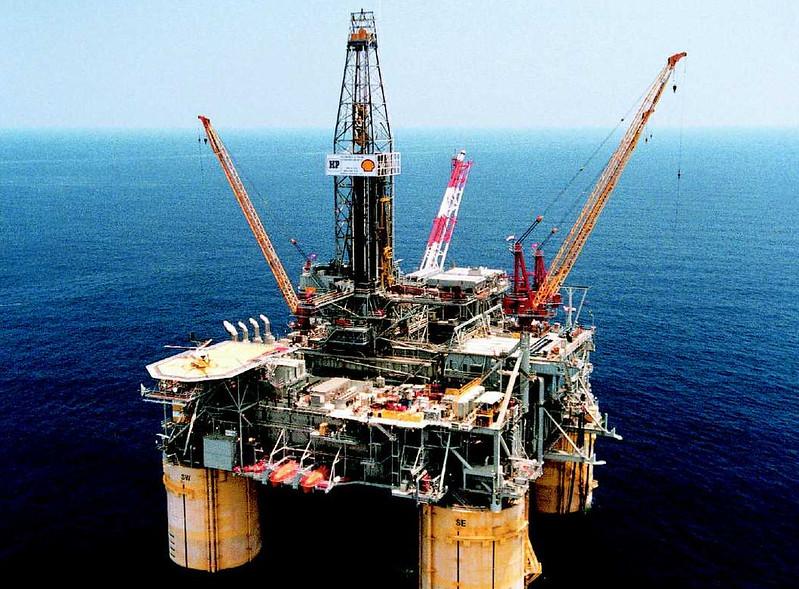 Sign up for insightful business news.
subscribe
Countries the world over are ready to spend a lot of green for black gold in the big blue.
New research from Norwegian energy industry intelligence firm Rystad says offshore oil drilling will see its highest growth in a decade as nations prepare to pump hundreds of billions into new projects over the next two years.
Oil Money
Rystad reported that nations have cumulatively already lined up $214 billion to invest in new rigs, vessels, and storage centers. Naturally, Middle Eastern countries are leading the charge, expecting to spend $33 billion on offshore projects this year alone, but coming right behind them are South America and Western Europe, which needs all the oil it can get after cutting ties with Russia. Rystad said that this year and next offshore activity is expected to account for 68% of all sanctioned conventional hydrocarbons, far surpassing hydrofracking, which previously produced the lion's share.
Even though much of the world has big plans to go carbon neutral, those zero-emission dreams won't become a reality for another 25 to 30 years, leaving many countries beset by energy shortfalls and high utility costs. So in the interim, they are willing to boost spending on fossil fuel extraction, which the offshore drilling industry has no qualms over:
Guyana has recently become a premier location for offshore oil, and the South American nation is looking to auction off 14 more drilling blocks to minimize Exxon Mobil's dominance in the country. Shell, Chevron, Petrobras, and a handful of other companies have already expressed interest in the blocks.
The share price for Switzerland-based Transocean has risen nearly 65% year-to-date, Valaris out of Houston is up 9%, and Diamond Offshore Drill, which is also headquartered in Texas, saw shares climb 20%.
America's Drillers: Even though the US is expected to spend $17.5 billion on offshore drilling projects this year, according to Rystad, trade groups, and legislators say production is lagging. In America, roughly 15% of its oil production comes from offshore drilling. The Biden administration had previously paused issuing any more offshore drilling leases, but the moratorium was later overturned by a federal appeals court. The Interior Department was supposed to have a five-year plan for leasing offshore territory for oil and gas development done months ago, but in court documents this week, the office said it won't be ready until December. Delays and pauses have earned the White House lawsuits from major trade groups like the American Petroleum Institute, who claim the slow pace is costing the US jobs and access to natural resources.
Get More Than News. Get Insights.
Our daily email brings you the most important and engaging stories in business. For free.