Opendoor Feels the Ripple Effects of Housing Market's Big Slump
The flailing housing market claims another iBuying victim.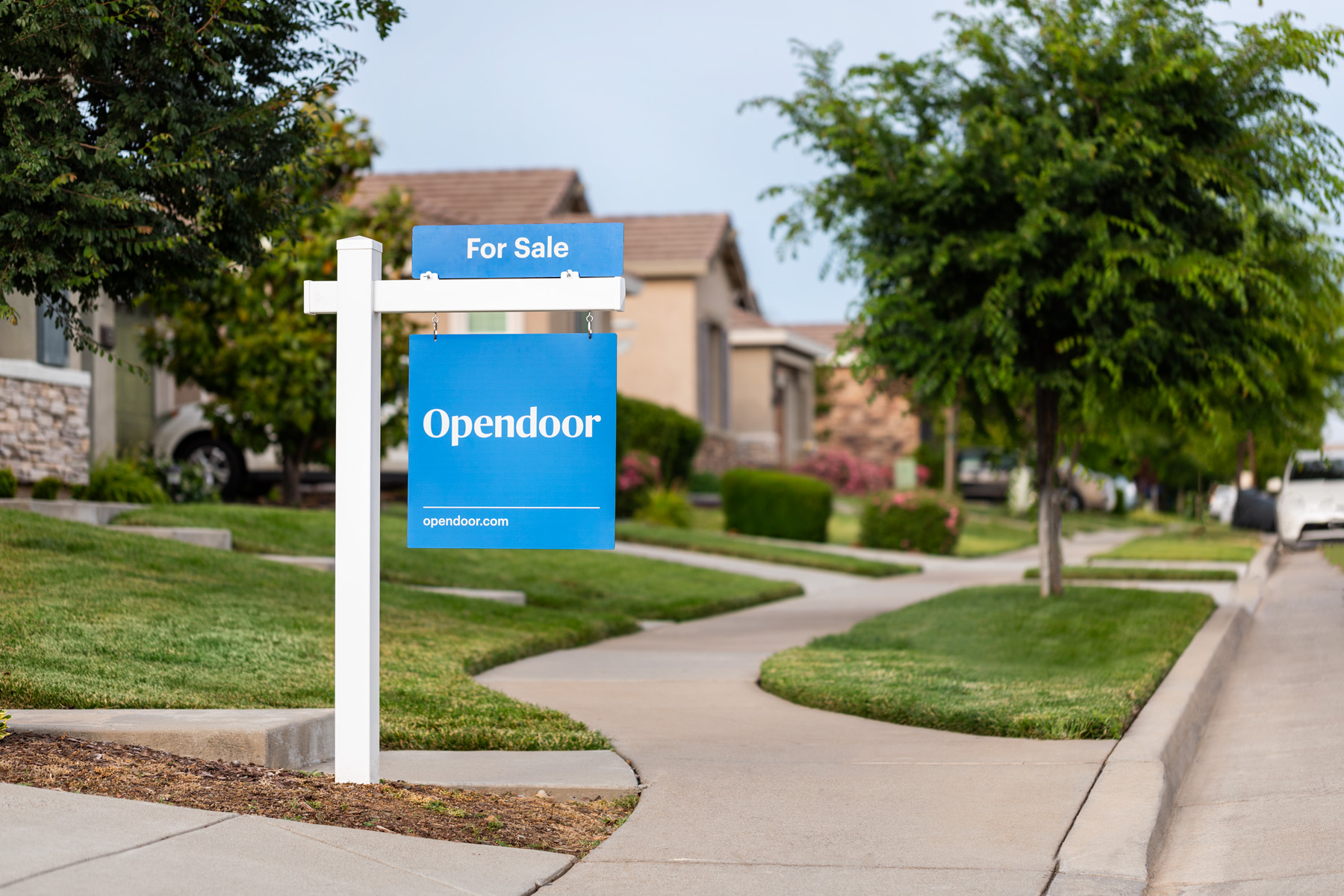 Sign up for insightful business news.
Opendoor, the online home buyer-and-flipper, may soon be scrambling to keep its doors from closing.
With the housing market under pressure for the first time in years, Opendoor lost money on over 40% of its transactions in August, according to YipitData research reported by Bloomberg.
iFlip or Flop
In the world of real estate, Opendoor is known as an "iBuyer," employing a data-driven approach to snap up thousands of homes a month via instant cash offers. The San Francisco-based company then makes light repairs before listing the home again — in a start-to-finish timetable that takes the company 90 days on average to complete.
It's a business model that performed well during much of the pandemic, when — much to the annoyance of millennials everywhere — home prices followed an Apollo 11-like trajectory to the moon. In March, Opendoor listed homes at a 17% premium, according to Bloomberg. But when the market stalled and prices began drifting back down to earth, Opendoor found itself stuck with thousands of homes it had agreed to purchase in friendlier times — and now the roof is coming off:
Opendoor lost money in 42% of its August transactions; in Los Angeles, where the average home price is just under $1 million according to Redfin, Opendoor was in the red on 55% of sales, and in Phoenix it lost money on a staggering 76% of trades.
After rate hikes earlier this summer rapidly changed the housing market, Opendoor was stuck with thousands of near-finished acquisitions in which their original offers were suddenly above market price. Rather than cancel or attempt to re-price contracts, Opendoor closed the deals and told investors that avoiding a reputational hit is an investment in the company's brand — and a very expensive investment at that, as the company warned shareholders to expect as much as $175 million in adjusted EBITDA losses.
Join the Clubhouse: If the story of a misbegotten iBuying business model sounds familiar, that's because it is. Zillow shuttered its sizable algorithm-driven iBuying division last November after racking up losses, and now Opendoor seems to be facing a similar future. "Opendoor's metrics are in the danger zone," Mike DelPrete, a scholar-in-residence at the University of Colorado Boulder specializing in real estate, told Bloomberg. "They are very close to where Zillow was in its worst moments." That's bad news for Opendoor, but good news for millennials and anyone else locked out of the housing market.
Get More Than News. Get Insights.
Our daily email brings you the most important and engaging stories in business. For free.