Restaurant Brands International Hires Legendary Ex-Domino's CEO
One of the fast-food's most storied knights is dusting off his spurs and swearing fealty to a new king. The Burger King. On Wednesday, Burger King parent company Restaurant Brands International — which also owns Popeyes and Tim Hortons —…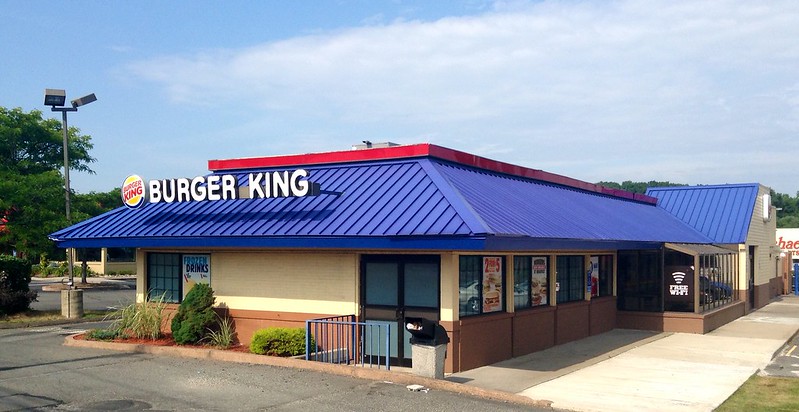 Sign up for insightful business news.
subscribe
One of the fast-food's most storied knights is dusting off his spurs and swearing fealty to a new king. The Burger King.
On Wednesday, Burger King parent company Restaurant Brands International — which also owns Popeyes and Tim Hortons — announced it is hiring former Domino's Pizza CEO Patrick Doyle as its new executive chairman. It's a major C-suite move for a company that rarely feeds C-suite suits outside of a few famous fast-food aficionados like Donald Trump.
(Burger) King Midas
For Doyle, RBI represents something of a fixer-upper. Despite Popeye's fried chicken sandwich reshaping the fast-food industry in 2019 and a splashy billion-dollar acquisition of Firehouse Subs almost exactly a year ago, RBI's share price has remained almost exactly flat at around $63 over the past half-decade (brief early pandemic dip aside). That's a world of difference from Doyle's eight-year tenure (from 2010 to 2018) at the helm of Domino's, when the takeout pizza brand saw 29 consecutive quarters of sales growth as its share price exploded from just $12 to over $270.
Upon his resignation from the pizza world, Doyle instantly became one of the hottest free agents in fast food. He immediately nixed Chipotle while stepping out the Domino's door as rumors swirled that activist investors in the fast-casual Mexican cantina lusted after him like millennials' getting starry-eyed for $9 burrito bowls. Now, he's finally found a brand worthy of his magic touch — and he has plenty of financial incentive to pull out a few more tricks from his sleeve:
Doyle and RBI are aiming to beef up digital sales across each of its chains. In the latest quarter, roughly a third of all sales came from digital avenues; that's roughly on par with McDonald's and Yum Brands, but lags behind Starbucks, Chipotle, and Domino's.
As chairman, Doyle will forgo a salary and instead receive a one-time equity package of 2 million stock options due to vest in five years, plus some additional units tied to performance. To earn the performance-based share units, Doyle will have to drive RBI's stock to compound annual increases of at least 6% — with bonuses for 10% and 15% increases respectively.
Additionally, Doyle is throwing some of his own money into the mix, agreeing to buy 500,000 shares at an investment of some $30 million with a stipulation that he hold them for the next half-decade. As humble fried chicken fans, we're just hoping he doesn't mess with the Popeye's sandwich all too much.
Get More Than News. Get Insights.
Our daily email brings you the most important and engaging stories in business. For free.