Russian Space Agency Sells Bonds To Fuel Satellite Program
Russia put the first-ever artificial satellite Sputnik into orbit in 1957, but its industry has since gone to the birds. The head of Russia's space agency Yuri Borisov said in an interview Wednesday that the Kremlin plans to rectify that…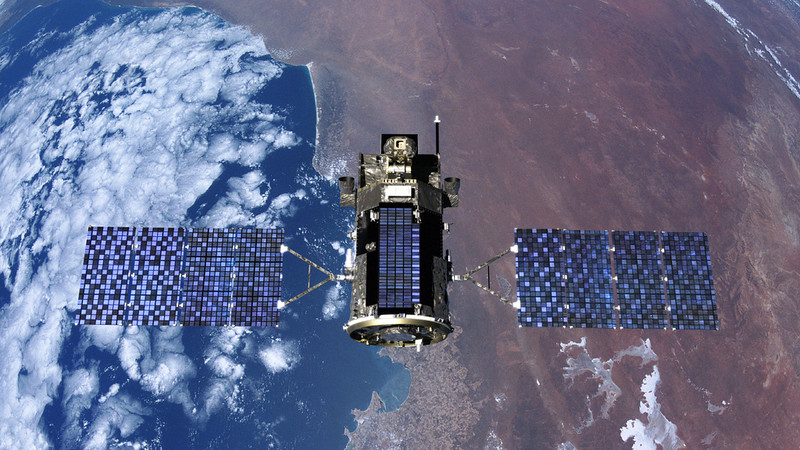 Sign up for insightful business news.
Russia put the first-ever artificial satellite Sputnik into orbit in 1957, but its industry has since gone to the birds.
The head of Russia's space agency Yuri Borisov said in an interview Wednesday that the Kremlin plans to rectify that by selling debt to raise around $710 million to plug into satellites. Borisov acknowledged that Russia has fallen behind the US and China on satellite launches.
Passing Over You Like a Satellite
Satellite launches have become more of a private sector business since Sputnik. Companies including Musk's SpaceX and British OneWeb have launched thousands of birds, and more competitors are on the way. Amazon has a division dedicated to building its own constellation of commercial satellites and has already booked spaces for them on rockets with three separate companies including Blue Origin, owned by Amazon founder Jeff Bezos. China's space program has also been gathering momentum thanks to a nascent commercial sector, and has launched a record-breaking 59 orbital missions so far this year.
The ramping up of the commercial space race has sent a Cold War-flavored chill down Russia's spine, with SpaceX shipping Starlink satellite equipment to Ukraine to bolster its internet infrastructure:
Borisov said Russia produces around 15 satellites per year. To put that in perspective, Starlink launches its satellites in batches of around 60 and currently has over 3,200 in orbit. The FCC has granted Starlink permission to launch 12,000 satellites, and the company says its goal is to one day top 40,000.
Racing to catch up with the US and China on satellite dominance will be expensive, and, as an industry, satellites don't promise a great return on investment. Starlink is still a money-loser for SpaceX, and OneWeb had to be bailed out by the British government in 2020 after declaring bankruptcy.
Tally-ho! If Russia is re-learning how to run in the space race, the UK has just begun toddling. The British aviation regulator issued licenses to Virgin Orbit which would allow it to conduct the first-ever satellite launch from Blighty using a converted Boeing Max 747. This comes just one month after Britain's first-ever spaceport got its launch license. So in the future, you can expect to see fewer bluebirds over the white cliffs of Dover.
Get More Than News. Get Insights.
Our daily email brings you the most important and engaging stories in business. For free.