Shanghai Disney Locks Visitors Inside Park Amid COVID Outbreak
That's a lot of Disney World for even the most hardcore Mouseketeer. Shanghai Disney visitors expecting a treat had quite a Halloween trick on Monday when the park was shut down after a COVID outbreak, locking all guests inside until…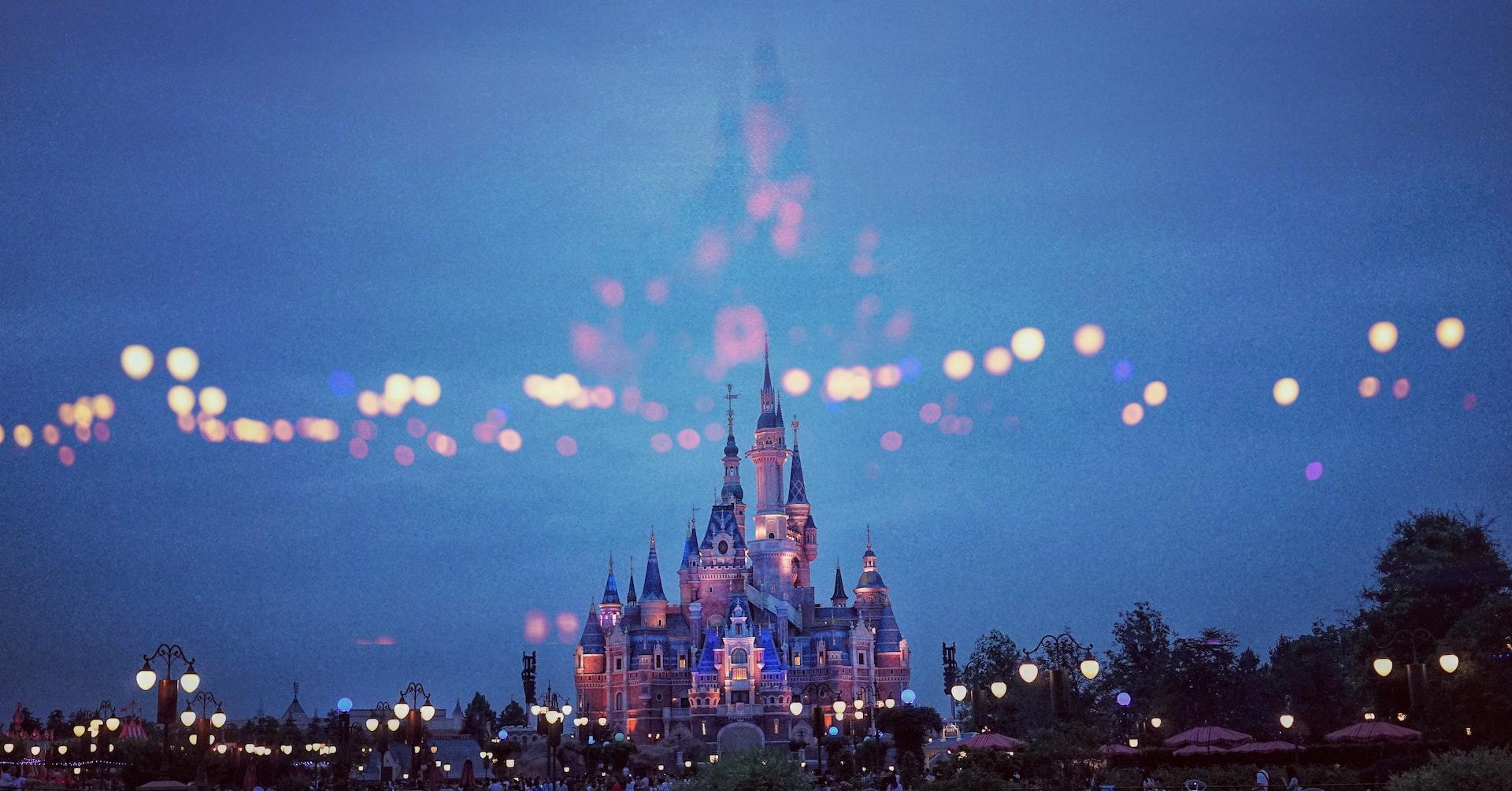 Sign up for insightful business news.
subscribe
That's a lot of Disney World for even the most hardcore Mouseketeer.
Shanghai Disney visitors expecting a treat had quite a Halloween trick on Monday when the park was shut down after a COVID outbreak, locking all guests inside until they received a negative test result. It's going to be a small world until then.
The House of Mouse Always Wins
Disney, which owns…pretty much everything in entertainment these days, also has six megaresorts around the globe. Disney parks in California, Florida, Paris, Tokyo, Hong Kong, and Shanghai bring in a combined $25 billion in revenue in a normal year. But at the height of the pandemic in 2020, revenue was only $17 billion, a 37% dip from the year prior. Last year, park revenue was $16.5 billion. A shuttered Shanghai could spell trouble for Disney's "post-COVID" theme park boom.
To supercharge that boom, Disney had a simple plan: jack up prices. Tickets increased roughly 10% over the past year, outpacing even inflation. The parks also introduced Genie+, an app that costs $15 a day and allows guests to skip unreserved lines for some rides, but other attractions like the Star Wars and Guardians of the Galaxy rides are not covered and reservations can cost an extra $10 to $17 to stand in an already hours-long line. Benefits that used to be free – parking for certain pass holders, airport shuttles, and wristbands that serve as hotel keys and park passes – now come with an additional charge too.
And it's working:
By the third quarter, Disney reported $21.3 billion in overall park revenue, a 92% uptick from the same time last year. "Demand at our domestic parks continues to exceed expectations with attendance on many days tracking ahead of 2019 levels," CFO Christine McCarthy said on an earnings call.
Some Mouseketeers feel like they're being swindled by Scrooge McDuck (i.e. CEO Bob Chapek). A pair of Disney die-hards recently filed a lawsuit, alleging the company's reservation system – which was implemented to mitigate crowds spreading COVID – favors day visitors as opposed to year-round pass holders because Disney stands to make more money off single-day tickets.
Wakanda Forever: Though massive losses are expected at Shanghai, Disney is luckily releasing the sequel to the 14th highest-grossing film ever next week. In 2018, Black Panther earned an impressive $202 million at the box office in its opening weekend, and the film went on to make more than $1.34 billion total. Disney is hoping to strike gold again with the next installment and expects a domestic opening of $175 million.
Get More Than News. Get Insights.
Our daily email brings you the most important and engaging stories in business. For free.