Subways Sales Climb for First Time in Years as the Company Looks to Expand in Foreign Markets
That's a lot of $5 footlongs. After years of declining sales, shuttering stores, and exploitation scandals, Subway has finally seen its revenue go up. And in the wake of that good news, the sandwich chain announced it plans to open…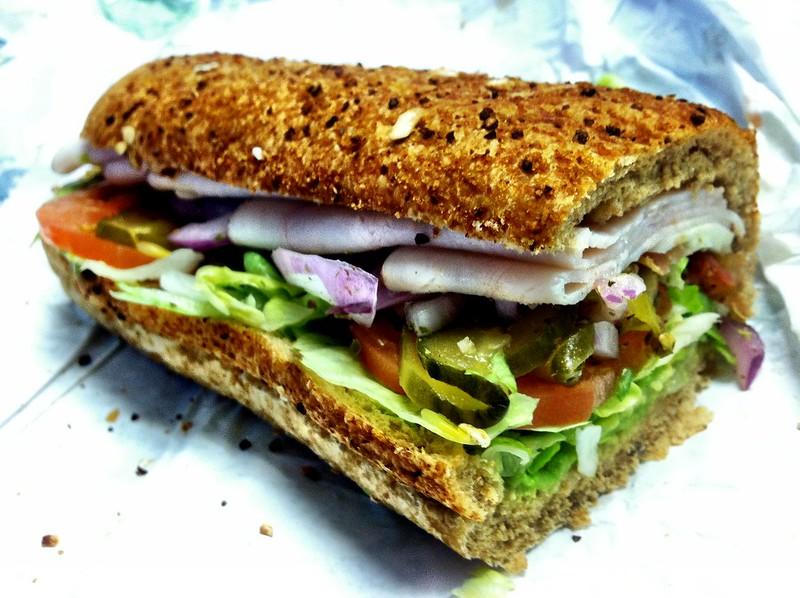 Sign up for insightful business news.
subscribe
That's a lot of $5 footlongs.
After years of declining sales, shuttering stores, and exploitation scandals, Subway has finally seen its revenue go up. And in the wake of that good news, the sandwich chain announced it plans to open thousands of new locations around the world. Eat fresh, McDonald's.
Cold Cut Combo
Unlike plenty of other top-performing fast food chains – McDonald's, Starbucks, Burger King – Subway is privately owned, so its business plans are more opaque than the competition's, but for years, it's been known that the workplace of "sandwich artists" was struggling. According to research firm Technomic, Subway's US locations booked $12.3 billion in sales in 2013, but annual sales plunged to $9.4 billion in 2021. On Thursday, the chain boasted that 2022 saw sales bounce by 9.2%.
Subway closed more than 1,000 US locations in 2021 but overseas, people seem hungry for more cold-cut sandwiches. CEO John Chidsey told The Wall Street Journal that Subway plans to operate 25,000 stores internationally in the next 10 years compared to 16,000 today. The goal is to reach $25 billion in sales annually, up from $16 billion.
Despite the hopeful outlook, the Connecticut-based chain has been mired by management and corruption scandals over the past few years:
A lawsuit filed in Nevada in 2021 claimed Subway is built on a deceitful system of offering an unattainable American Dream to foreign entrepreneurs. The fee to open a Subway is only $15,000, but pretty soon, "business development agents," which are like regional managers and often bigger franchisees, start hitting small owners with fees for infractions as minor as smudged windows and improperly cut cucumbers — the horror!
Also in 2021, The New York Post reported Subway's corporate offices turned a blind eye to a California regional manager, Chirayu Patel, who allegedly underpaid his workers and withheld overtime payments, which added up to $38 million.
For the first time in its corporate history, Chidsey announced that Subway will put deli slicers in every location in the hopes of boosting revenue even further. Normally the chain operates on pre-cut meats.
Don't Ask Me About My Sandwiches: While the details are still wrapped up tighter than an Italian B.M.T (for the uninitiated, that's Biggest, Meatiest, Tastiest), Subway could be on the verge of a potential sale. In mid-January, the WSJ reported Subway had retained advisors to attract corporate buyers and private-equity firms, and the chain could be valued at more than $10 billion.
Get More Than News. Get Insights.
Our daily email brings you the most important and engaging stories in business. For free.