Swiss Activists are Up in Arms Over US Fighter Jets
Famously neutral Switzerland has not fought a military battle in over 500 years, but its citizens are crossing swords with leaders over costly fighter planes anyway. A growing coalition of activists has successfully triggered a referendum that could block the…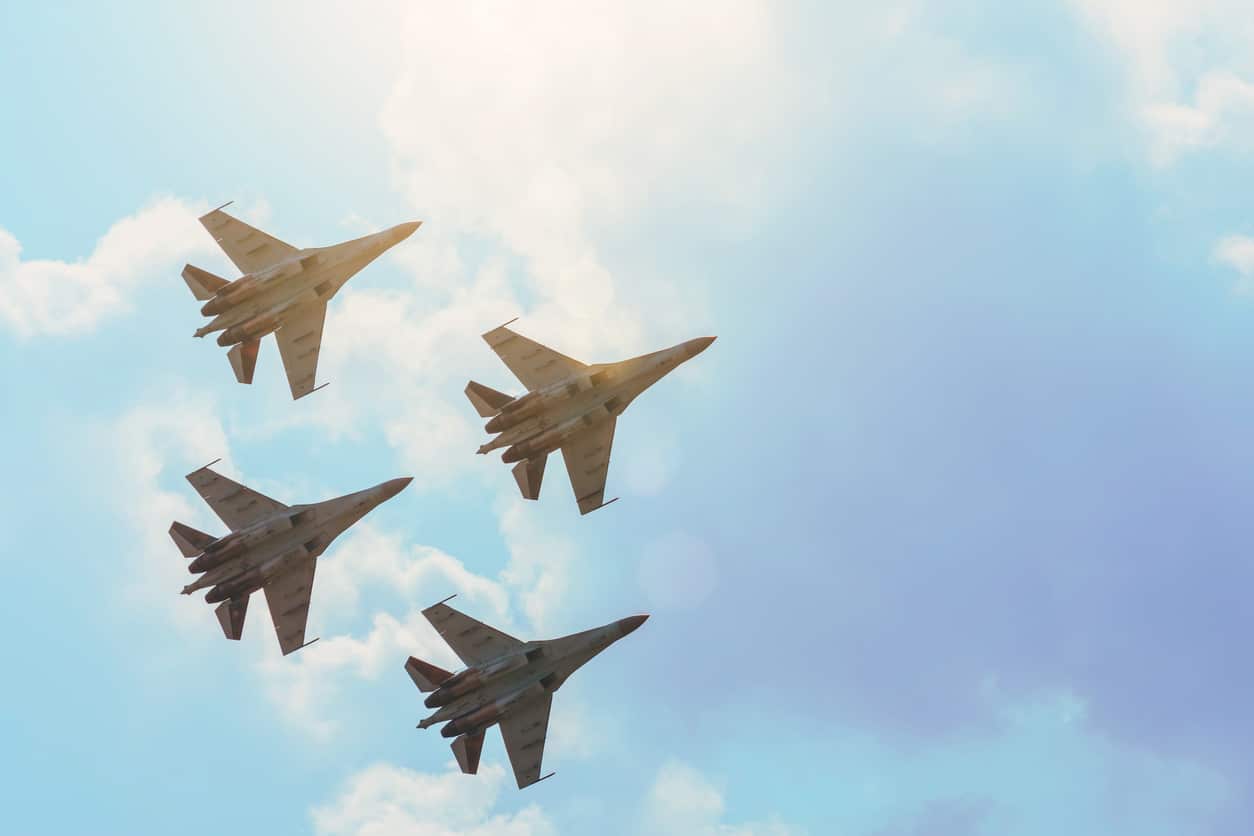 Sign up for insightful business news.
Famously neutral Switzerland has not fought a military battle in over 500 years, but its citizens are crossing swords with leaders over costly fighter planes anyway.
A growing coalition of activists has successfully triggered a referendum that could block the $6.1 billion purchase of 36 Lockheed Martin F-35A fighter planes that opponents deride as excessive "luxury jets" costing $80 million a pop. It's like bringing an M777 howitzer to a Swiss Army knife fight, they seem to be suggesting.
Brexit, Part Two
In September 2020, Switzerland held a national referendum on whether or not it should modernize its air force. A razor-thin majority of 50.1% voted in favor, and the Swiss government ultimately sprang for the Lockheed jets, which beat out Boeing's Super Hornet, Airbus' Eurofighter Typhoon, and Dassault's Rafale.
Despite Switzerland's stunning decision in February to sign onto economic sanctions against war-mongering Russia, its pacifism still runs strong. As of this week, more than 100,000 signatures have been collected in a move to shoot down the Lockheed deal, according to the Financial Times:
Critics from Switzerland's Social Democratic party, Green party, and the Group for a Switzerland without an Army, say the ongoing operating costs of the F-35 program would far exceed rival aircraft, and accuse the government of swooning over US defense industry toys.
With regional tensions boiling in the wake of Russia's invasion of Ukraine, Switzerland's Department of Defense argued "In these times of heightened tension, the Swiss Air Force must be able to maintain air sovereignty for weeks or even months in order to prevent unauthorized use of Swiss airspace… our old planes need to be replaced."
Loaded for Bear: The deal shows just how insanely competitive large government contracts can be. Local Swiss reporting revealed how French Economy and Finance Minister Bruno Le Maire offered Switzerland tax incentives worth ~$3.6 billion to sway the deal toward France's Dassault. When the Swiss stuck to their guns and remained with Lockheed, French President Emmanuel Macron reportedly canceled a long-scheduled meeting with the Swiss President. If you are wondering, the last war the Swiss fought was against France. The Swiss lost.
Get More Than News. Get Insights.
Our daily email brings you the most important and engaging stories in business. For free.