T. Rowe Price's Oak Hill Makes $1.8 Billion Carbon Credit Purchase
Environmentalists better stop hugging and start knocking on wood. On Tuesday, Oak Hill Advisors, a subsidiary of $54-billion-asset-managing T. Rowe Price, led a group of investors to acquire 1.7 million acres of forestry for $1.8 billion in a bid to…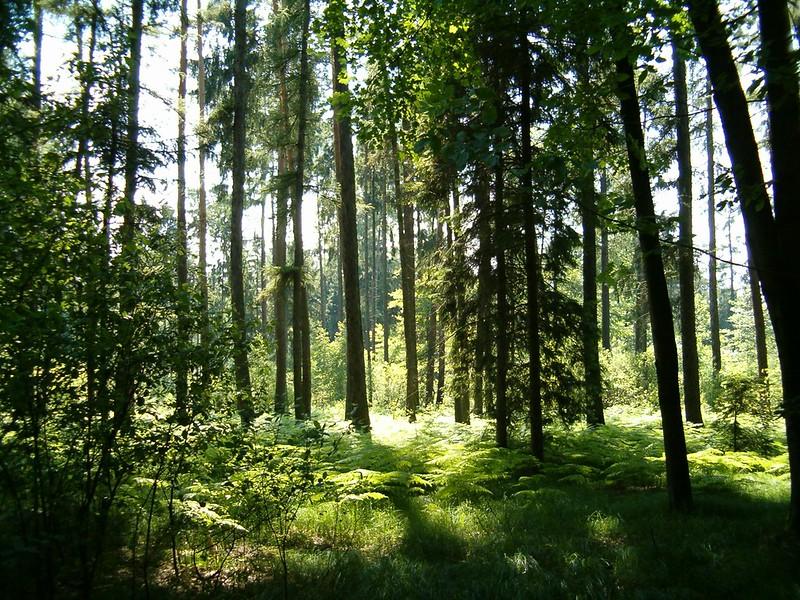 Sign up for insightful business news.
subscribe
Environmentalists better stop hugging and start knocking on wood.
On Tuesday, Oak Hill Advisors, a subsidiary of $54-billion-asset-managing T. Rowe Price, led a group of investors to acquire 1.7 million acres of forestry for $1.8 billion in a bid to become one of the largest players in the bustling and burgeoning carbon offset market. Still, highly skeptical critics maintain the entire industry needs to be chopped down to size.
A Balk in the Woods
The market for forest-carbon offsets — in which companies pay timberland owners to refrain from logging in exchange for tradable credits that offset their carbon emissions — is raging, ironically, like a wild forest fire. But some of the field's most fervent players read like a list of red flags. BP, Shell, and Saudi Arabia's sovereign wealth fund have leaped headfirst into the market. Environmentalists criticize carbon offsets as more of a shortcut to soothe shareholders' consciences and clean up ESG balance sheets, oftentimes "saving" forestry which was never in danger of being cut down in the first place. Those skeptics might be pleased to know that WeWork failson Adam Neumann launched a carbon credit crypto startup earlier this year.
But Oak Hill's massive investment proves the industry isn't doing any soul-searching anytime soon. Its massive swath of woodlands spans 17 eastern states and will be overseen by industry player Anew Climate. It's now one of the top ten US timberland owners — and the only one with a focus on carbon markets:
Logging on the land will be significantly reduced on Oak Hill and Anew. Under the previous ownership, 80% to 90% of the revenue generated from the land came from wood harvesting while Anew says it'll throttle that figure back to 10% to 20% — with carbon offsets making up the rest.
"We're thinking about this in decades, not years," Anew executive Jamie Houston told The Wall Street Journal, as the partners plan to let carbon-soaking trees amass on the property while the offset market matures. "Ultimately, creating a balance sheet of these assets should be valuable because everyone else has it on the liability side," senior Oak Hill partner Adam Kertzner told WSJ.
Down Blunder: Even some of the offset market's biggest players recognize the skeeviness of the conservation-for-profit game. Last month, Australia's largest environmental markets investor GreenCollar joined a group of critics that called the carbon-credit market "largely a sham" and is lobbying the government to step up regulation on the industry. Up to 80% of credits may not represent real or new emissions cuts (GreenCollar says that while the industry needs oversight, it doesn't agree with all these figures). It seems quite possible the carbon credit industry is asking way too much of these giving trees.
Get More Than News. Get Insights.
Our daily email brings you the most important and engaging stories in business. For free.