The Fed Hosts Global Banking Summit at Jackson Hole as Rate Hikes Loom
The world's economic elite are descending on a Wyoming ski town once more.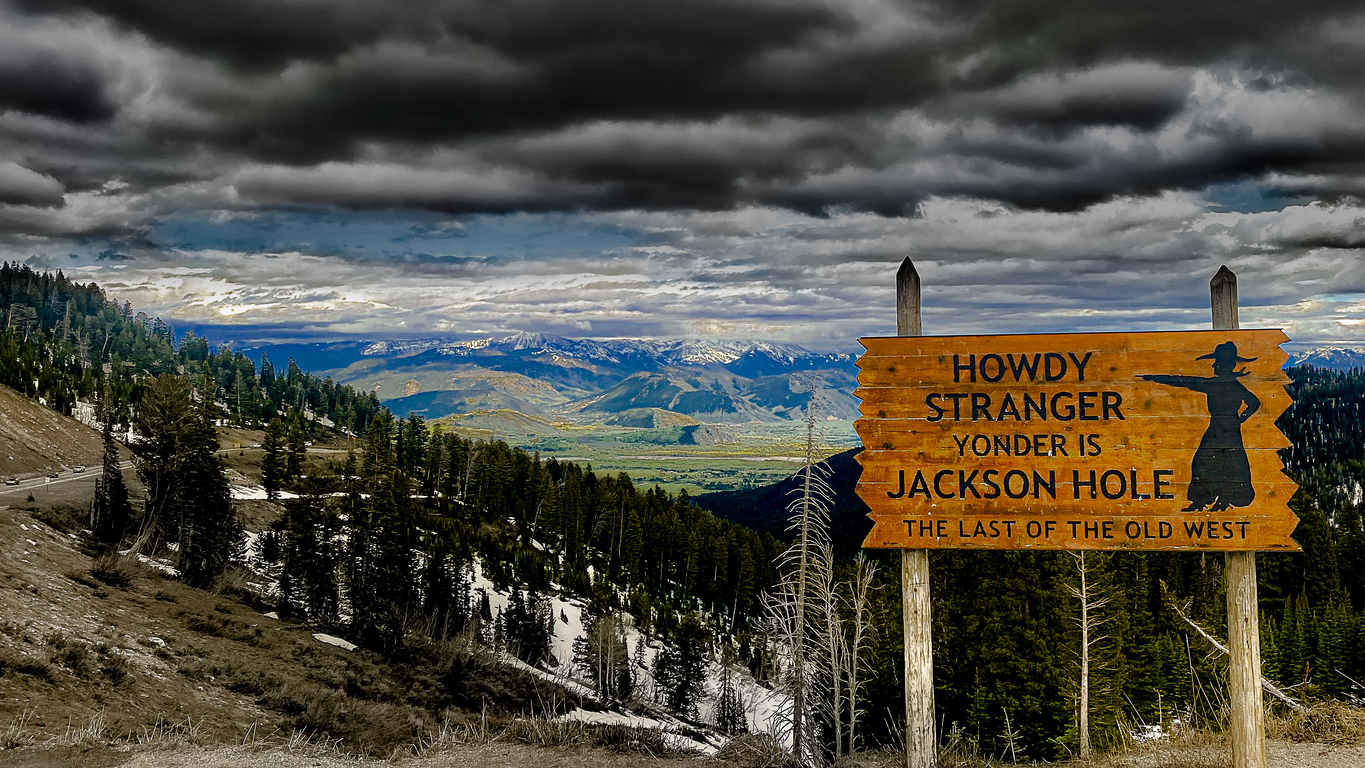 Sign up for insightful business news.
Visitors to Jackson Hole, Wyoming, the scenic resort town flush with tech cash just outside Grand Tetons National Park, typically spend their time discussing favorite ski runs, bike paths, and hikes. The latest guests are definitely discussing hikes — just of a different kind.
This weekend, a guest list of around 100 central bankers, economists, and academics the world over will gather in the mountain town for an annual summit focused on the global economy.
From Wall Street to Wyoming
Jackson Hole has been hosting this Coachella for central bankers for four decades. Leaders from the Fed's Kansas City-based 10th district had long held a low-key, academic-centric symposium, but to lure former Fed Chairman Paul Volcker to join the group selected Jackson Hole in 1982 due to its proximity to excellent fly fishing locations.
Wall Street and institutional investors have been circling the weekend on their calendars ever since. With inflation top of mind and central banks already in the midst of an intense series of rate hikes, there'll be lots to talk about:
Fed Chair Jerome Powell will kick off the event Friday morning, giving a keynote speech that's typically dedicated to long-range outlooks and the most important economic issues of the day. This year's key topic: "Reassessing Constraints on the Economy and Policy." The title may or may not be Fed-speak for, 'we know we messed up and should have seen inflation coming, but we've been better cowboys lately.'
Global markets seem to agree: The tech-heavy Nasdaq Composite jumped nearly 1.7% on Thursday, while the S&P 500 climbed 1.4%, and Europe's Stoxx 600 closed up 0.3%. Analysts said the gains reflect optimism that the Fed has made the necessary corrections, with its rapid-fire rate hikes.
Shifting Gears: Wall Street will be watching like a Red-tailed hawk when Powell takes the stage. "We believe that the Fed's tone is beginning to change," Pictet Wealth Management senior US economist Thomas Costerg told the Financial Times. "Powell is likely to remain vague about the next steps, but we still expect him to indicate that the bias is for a downshift in the pace of hiking rates." We'll see what happens after a few days in bear country.
Get More Than News. Get Insights.
Our daily email brings you the most important and engaging stories in business. For free.