Uber Is Adding New York Taxi Cabs To Its App
It's a classic hating-to-dating story. Like "Maverick" Tom Cruise and "Ice Man" Val Kilmer in Top Gun, or Tom Hanks and Meg Ryan in You've Got Mail, Uber and New York taxi cabs are putting their sordid past behind them…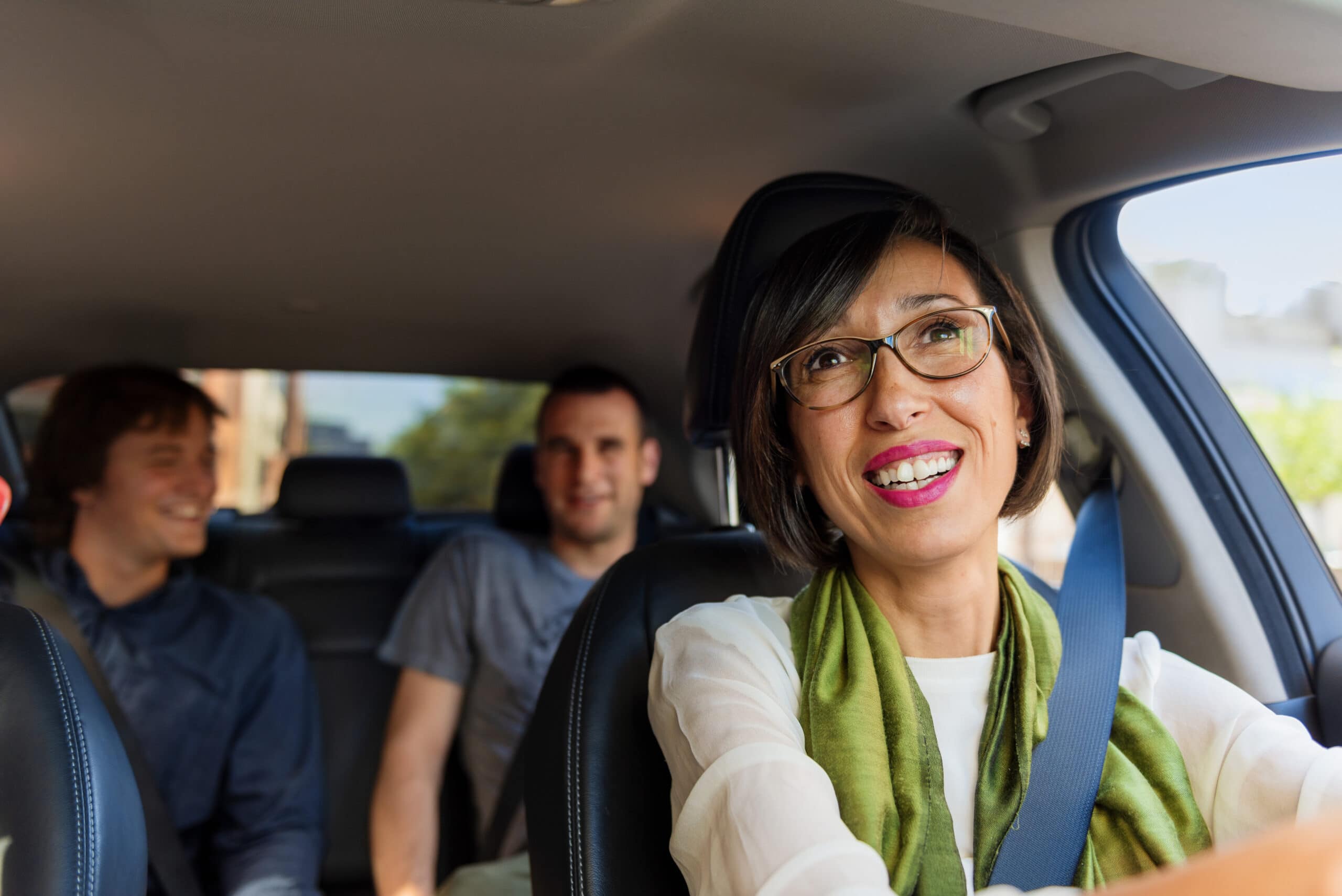 Sign up for insightful business news.
subscribe
It's a classic hating-to-dating story. Like "Maverick" Tom Cruise and "Ice Man" Val Kilmer in Top Gun, or Tom Hanks and Meg Ryan in You've Got Mail, Uber and New York taxi cabs are putting their sordid past behind them to forge a more amicable relationship.
The ride-sharing disruptors and disrupted are teaming up, with Uber announcing Thursday that it will list all New York taxis as drivers on its app Thursday.
Five-Star Friendship
All it took to bind these two sworn enemies in holy matrimony was a common threat and a mutually beneficial solution. Uber needs drivers. And taxis need riders and a way to connect their fleet of 14,000 cabs with said riders. Supply, meet demand.
Uber said the partnership, first reported by The Wall Street Journal, should come to fruition later this spring and will see Curb Mobility and Creative Mobile Technologies, New York City's licensed technology providers, merge their software with the ride-hailer:
Riders will pay roughly the same fare for both Uber X and taxi rides, Uber said, though drivers may earn somewhat different amounts due to different time and distance rates set for both organizations by the city's Taxi and Limousine Commission.
Taxi drivers will be able to view destinations and price estimates before picking up customers and refuse to give a ride based on the information. Uber drivers still won't be able to.
Medallion Crisis: Taxi medallions, the highly-regulated certification that grants taxis exclusive rights to street-hailing customers, have plummeted in worth from nearly $1,000,000 in 2014 to just $100,000 today, according to the New York Taxi Workers Alliance. Once a straight ticket to comfortable living, their plummeting value has created a crisis for taxi drivers, with average debt owed on medallions now $600,000, the NYTWA says.
Taxi Time: As major cities across the world crackdown on the gig economy, Uber is turning to Taxis as its next area of growth. It listed 122,000 new taxis on its app last year, a four-fold increase from 2020.
Get More Than News. Get Insights.
Our daily email brings you the most important and engaging stories in business. For free.