Uber, Lyft Find Big Bucks Selling Ads
Ride-sharing has taken Uber and Lyft only so far. Both believe their futures will be a lot brighter by sharing data on their passengers. After years and years of struggling to turn consistent profits as people-movers (and food deliverers), the…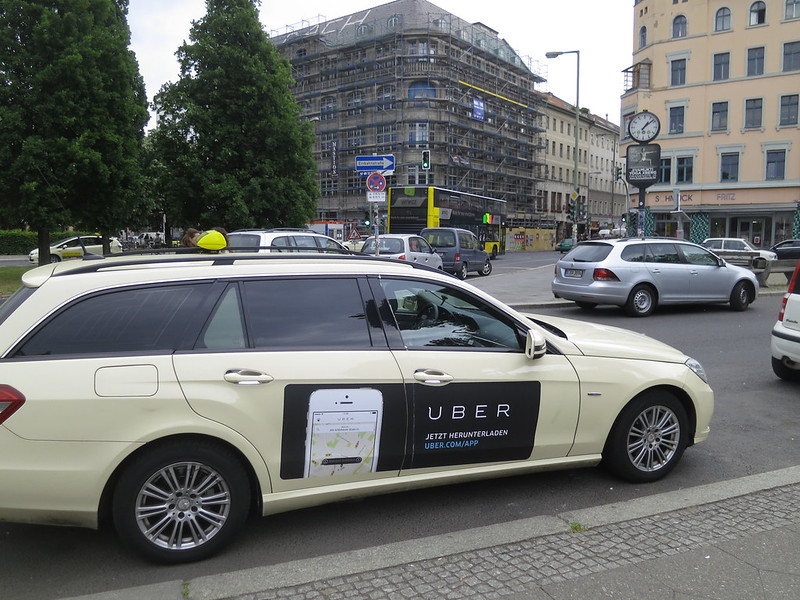 Sign up for insightful business news.
subscribe
Ride-sharing has taken Uber and Lyft only so far. Both believe their futures will be a lot brighter by sharing data on their passengers.
After years and years of struggling to turn consistent profits as people-movers (and food deliverers), the ride-share leaders realized their apps were perfect vehicles to drive in-house advertising businesses. It's a tale nearly as old as Silicon Valley: When all else fails, there's always money to be made sharing user data (especially ultra-valuable location-specific data) with the mad men on Madison Avenue.
Five-Star Audible
Both ride-share companies announced their most recent quarterly earnings reports last week, but the results couldn't be more dissimilar. Uber's $8.6 billion in revenue in the last three months of 2022, a nearly 50% increase year-over-year, helped deliver a $595 million profit — giving the company enough confidence to claim it will achieve operating income profitability at some point before the end of 2023. Lyft, meanwhile, continues as the perpetual baby brother of taxi disruptors. It barely beat analysts' $1.16 billion revenue expectations, but still found itself with a $588 million net loss for the quarter — and projected first-quarter revenues well below most expectations. "Last night's Lyft call was a Top 3 worst call we have ever heard," Dan Ives, a senior equity analyst at Wedbush Securities, wrote in a note. Yikes.
Differences aside, the two companies both have a lot riding on their burgeoning ad-tech businesses, which share aggregated user data and specific location details to sell ads both before, during, and after rides:
Uber, which launched its ad-tech business as an Uber Eats trial balloon in 2019 before launching a dedicated division last year, passed $500 million in annual run rate for ad sales and is targeting $1 billion in revenue in the high-margin division by 2024, according to a Wall Street Journal report.
Lyft, which also launched its ad business last year, opted not to discuss its ad business in its earnings report, though the WSJ reports that its fourth-quarter sales were nearly seven times that of the previous quarter — with Chief Business Officer Zach Greenberger saying it surpassed internal goals.
Lyft's share price has crashed more than 30% since Thursday's earnings call. Meanwhile, Uber, finally shifting into second gear, has seen its share price climb some 42% so far this year — almost entirely reversing the downturn from last year's tech rout.
Grounded: Lyft just can't figure out where and how to spend money. In 2020, it launched a little-used food courier service called Lyft Delivery, which was unceremoniously canceled last month, according to a New York Times report. And now, it's spending less money to keep drivers driving. In the past six months, according to the NYT, Uber was paying an average base pay nearly 20% higher than Lyft, while Lyft drivers subsequently drove six fewer hours per week. Maybe that explains why the Lyft home from the airport always seems to cost $20 more than Uber.
Get More Than News. Get Insights.
Our daily email brings you the most important and engaging stories in business. For free.