UK Company Insolvencies Hit 13-Year High
Local companies in the United Kingdom are going from "Brexiting the European Union" to "exiting the economy." While a strong earnings season has lifted much of the world to an unexpectedly bubbly headspace this week despite persistently uncertain economic times,…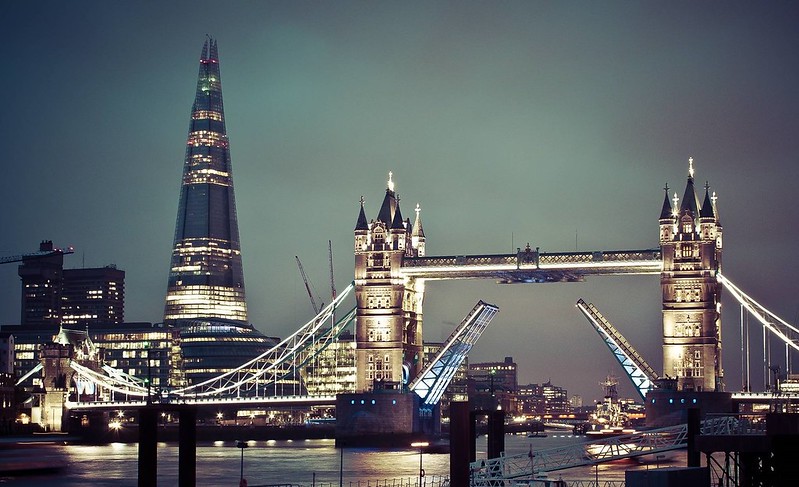 Sign up for insightful business news.
subscribe
Local companies in the United Kingdom are going from "Brexiting the European Union" to "exiting the economy."
While a strong earnings season has lifted much of the world to an unexpectedly bubbly headspace this week despite persistently uncertain economic times, the UK was slapped with an absolutely dire report from its government's Insolvency Service on Tuesday. The headline? Domestic companies are closing at a faster rate than at any point since the 2008 financial crisis.
A Tale of Two Economic Blocs
The bulls are running in Spain. And France. And Germany. And, well, the rest of the EuroZone. Heck, they're even running on Wall Street. But they're nowhere to be found in London. Europe's shared currency economic bloc mildly shocked analysts and economists on Tuesday when Eurostat published new data showing the region's economy grew by 0.1% in the final quarter of 2022. Experts had expected a downturn, but now hope remains that the region could avoid a recession altogether. Instead, a warmer-than-projected winter, falling gas prices, and generous government aid coalesced to ease the economic burden on the region's populace. In all, the EuroZone grew each quarter of 2022, for a 3.5% boost through the year overall — enough to outpace growth in both China and the US.
But stateside, the outlook is almost just as rosy. Tuesday's earnings report from construction giant Caterpillar looked slightly mixed on the surface due to rising costs and slowing demand in China eating into profit margins, but equipment sales in North America remain quite strong. And when the demand for building new things is strong, the logic of finance junkies tends to go, so too is the health of the economy. Case in point: the Nasdaq 100 just wrapped its best month since July, while the S&P 500 scored its best January in 4 years.
And yet, the UK remains stranded on not just a literal island, but a metaphorical — albeit quite tangible — economic one:
Unlike the US, flailing consumer confidence in the UK has blasted the construction industry; last year, 4,143 UK construction companies folded into insolvency, the highest of any industry, according to the report.
Overall, the total number of company insolvencies registered in 2022 hit 22,109 — a 57% year-over-year jump, and the highest rate since 2009. Now, the IMF is projecting the UK to be the only G-7 nation to face a recession in 2023.
Luck of the Irish: Certainly stinging the Brits even more is the success of their neighbors and former constituents to the east. Ireland posted a region-best 3.5% GDP growth rate in the fourth quarter of 2022. Without it, the Euro Zone would not have grown overall. Bugger.
Get More Than News. Get Insights.
Our daily email brings you the most important and engaging stories in business. For free.