US, EU React to OPEC+ Agreement to Slash Oil Production
Oil markets have been thrown yet another curveball.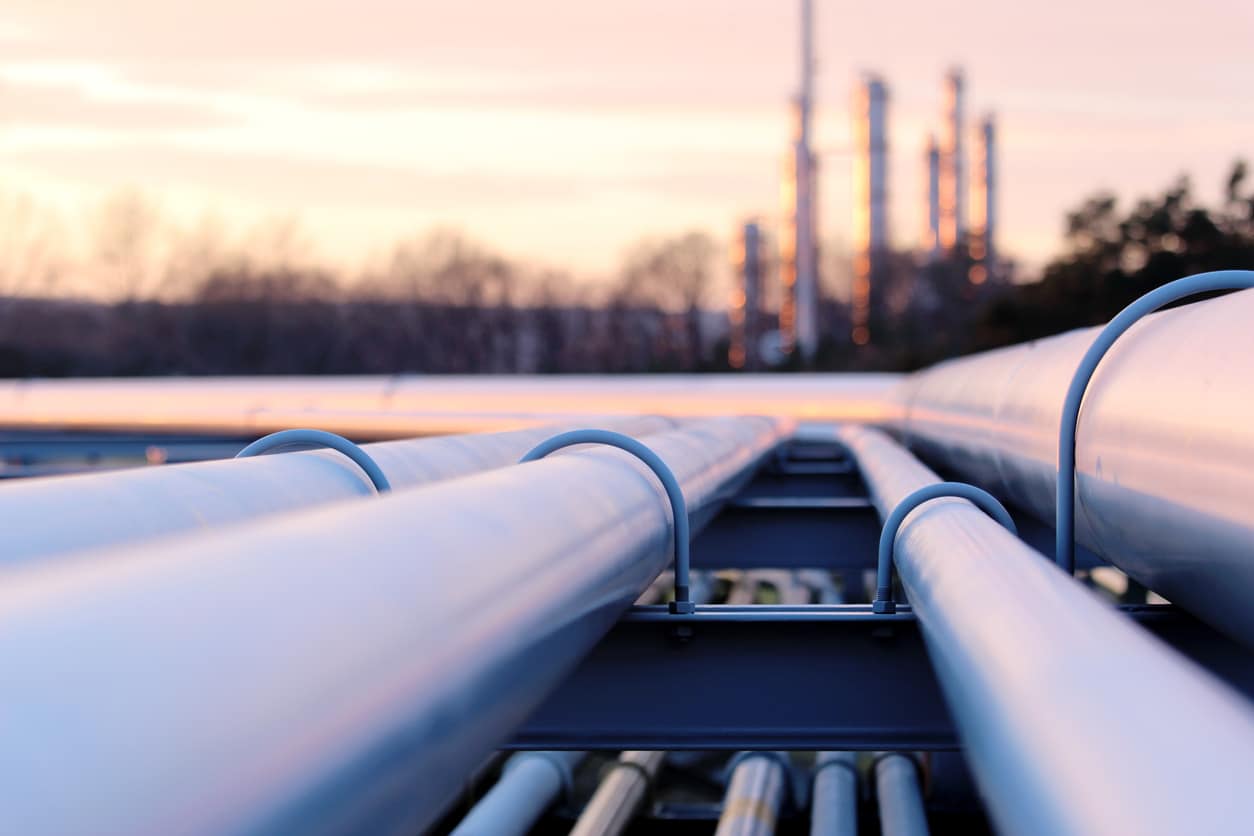 Sign up for insightful business news.
subscribe
Gas prices may be inching down, but you may want to hold off on that celebratory cross-country road trip.
On Wednesday, the alliance of oil-drilling nations OPEC+, which produces over half the world's oil, announced it had agreed to the steepest production cuts to its members' oil operations since the start of the pandemic. The move could halt precipitously falling consumer gas prices — and has oil-importing countries in a tizzy.
Oiling Point
To recap the past couple years in the oil industry is to recap the last couple years on earth (because despite climate activists' best efforts, the world still largely runs on Texas tea). Your checking account balance understands full well the difference between negative oil and $150 oil. Following this summer's noxious peak, oil prices have dropped over 30% in the past four months amid fears of a looming global recession. On Wednesday, the World Trade Organization announced it now projects global trade growth to hit just 1% in 2023 — down from the 3.5% rise seen this year.
OPEC+ nations are trying to get ahead of a looming global recession by slashing output by 2 million barrels per day, or about 2% of daily production. While decrying the move as beneficial to the war effort of card-carrying OPEC+ member Russia, the US and European Union are getting creative to avoid the sting of prices rising once more:
White House press secretary Karine Jean-Pierre accused the group of "aligning with Russia" with Wednesday's decision, which comes three months after President Biden visited de facto OPEC leader Saudi Arabia to mend souring relations. The White House also announced it would tap 10 million barrels from the US's Strategic Petroleum reserves, but analysts believe the move will barely budge prices, according to The Wall Street Journal .
After already instituting windfall taxes and power-reduction goals, the European Commission on Wednesday proposed price caps on gas — though some countries worry it could threaten supply security. The bloc is already moving toward a near-total ban on Russian oil and is bracing for a tough energy crunch this winter.
Paper Trails: The move may sound worse than it actually is. Many of the cartel's producers were already failing to hit production quotas, and Gary Peach, an oil markets analyst at energy information firm Energy Intelligence, tells the Associated Press that "only about half of [the planned 2 million barrel reduction] is real barrels" — meaning the net effects of the news may remain purely "on paper," even if your gas pump PTSD is very, very real.
Get More Than News. Get Insights.
Our daily email brings you the most important and engaging stories in business. For free.