Vail's Skiing Dominance Makes it King of the Mountain
With climate change shortening seasons, Colorado's Vail Resorts is playing the rich, smarmy Chad in a cliche 1980s ski movie. The famed resort is buying up all the mountains and better positioning itself to handle whatever Mother Nature may (or…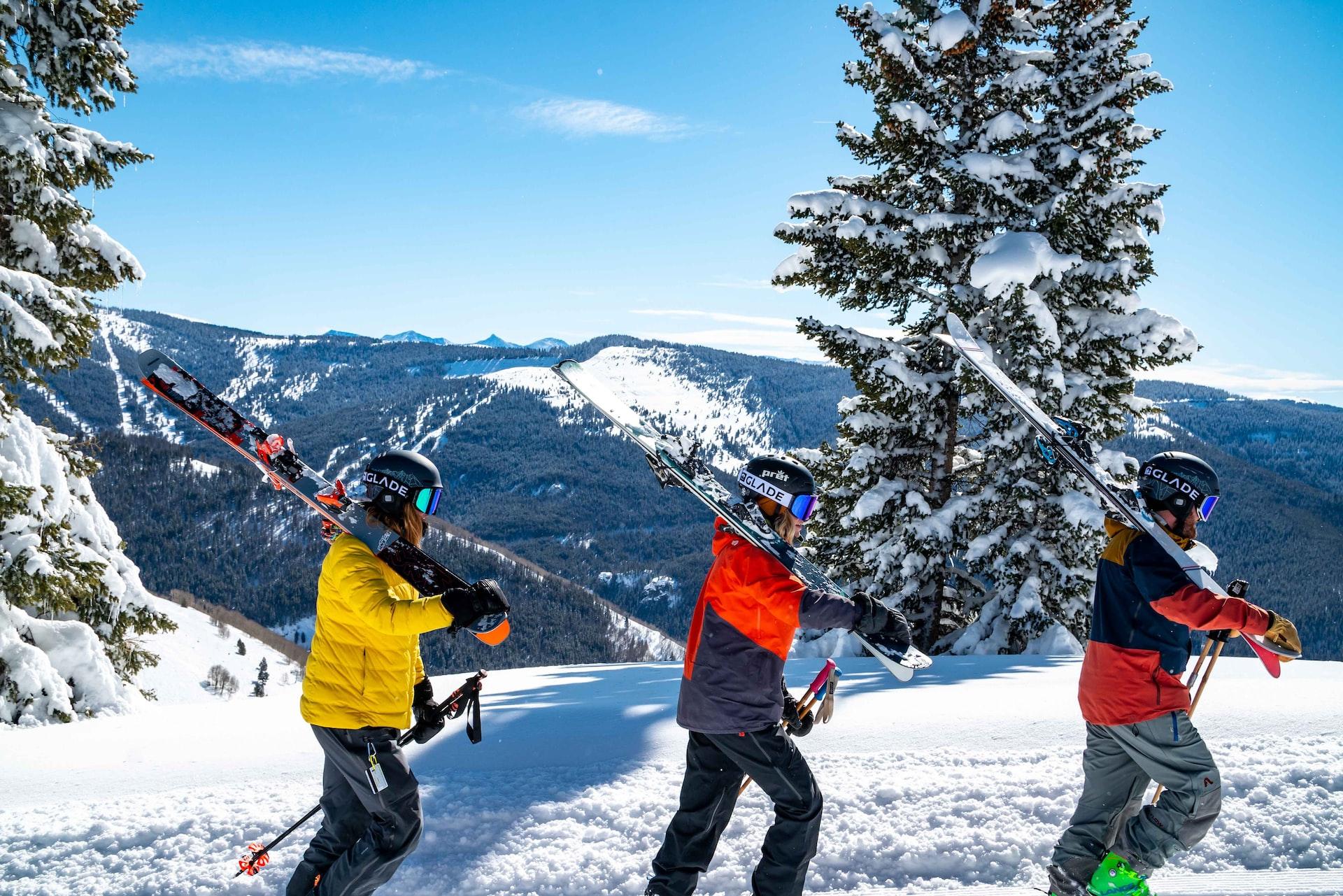 Sign up for insightful business news.
subscribe
With climate change shortening seasons, Colorado's Vail Resorts is playing the rich, smarmy Chad in a cliche 1980s ski movie.
The famed resort is buying up all the mountains and better positioning itself to handle whatever Mother Nature may (or in this case) may not throw its way.
The Weather Outside is Mild
There's no question Earth is getting warmer. The National Oceanic and Atmospheric Administration says the planet has risen 2 degrees Fahrenheit since the 1880s. That may not sound like a lot, but to a ski resort, not enough of the white stuff can quickly put you in the red fast. According to a report in the Geophysical Research Letter, the snowfall in western states like Colorado and Utah has seen an average drop of 41% since the early 1980s, stealing roughly 34 days of the natural ski season. Most resorts typically run from mid-November to late-April these days.
Vail is getting ahead of the warming weather by amassing an empire of roughly 40 other resorts across tall mountains in the US, Canada, Australia, and Switzerland, strategically located to thrive in the new, warmer paradigm:
In 2019, Vail purchased Peak Resorts, operator of 17 ski centers in the Northeast and Midwest, for $264 million. That same year, it bought two Australian resorts for $124 million. And just last year, Vail acquired a 55% stake in Switzerland's Andermatt-Sedrun for $162 million.
In New Hampshire, the median peak at a Vail resort is 2,547 feet – a high elevation to facilitate natural and artificial snow – but at smaller competing resorts, it's only 1,685 feet, according to a Financial Times analysis. At a place like Vermont's Stowe Mountain, which Vail owns, 83% of the terrain is covered by artificial snow. ESPN estimates that a year of snowmaking at a resort can cost anywhere between $500,000 and $3.5 million.
Beat the Crowds: Vail's success comes at a price. While its business is booming — last fiscal year saw $2.5 billion in revenue, a 32% bump over the previous year — skiers often complain about long wait lines and lift tickets that cost more than $250 for just one day. Plus, the ski fervor has attracted more wealthy buyers to places like Vail, Breckenridge, and Park City, Utah, driving up home and rental prices.
All of this frustration has somewhat helped smaller operations. While Vail Resorts has the Epic Pass, more than 100 independent resorts partnered to offer a cheaper alternative called the Indy Pass. In September, Indy Pass President Doug Fish said unit sales for the 2022/23 ski season were 52% over last year. Truist analyst Patrick Scholes told the Financial Times, "You saw a shift in skier consumer preference this year to thinking outside the box to say, 'hey, I would rather ski than wait.'"
Get More Than News. Get Insights.
Our daily email brings you the most important and engaging stories in business. For free.