Who Needs Counterparties? Not Blackstone
In private equity, it's good to be king. Blackstone has struck a deal with Emerson Electric to buy a controlling stake in its climate technologies business. The sizable leveraged buyout cuts against the grain of Wall Street's new reality and…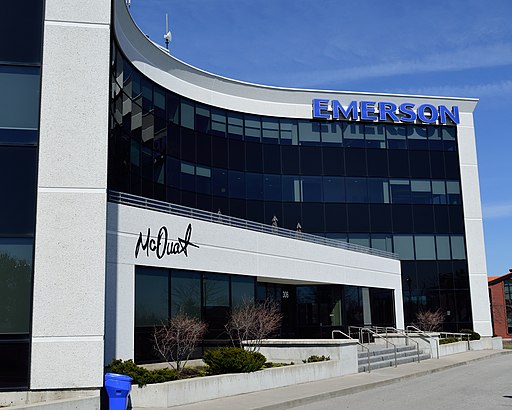 Sign up for insightful business news.
subscribe
In private equity, it's good to be king.
Blackstone has struck a deal with Emerson Electric to buy a controlling stake in its climate technologies business. The sizable leveraged buyout cuts against the grain of Wall Street's new reality and speaks volumes about how Blackstone sees the real estate market, the debt market, and its own power in both.
If You Want An LBO Done Right…
Blackstone is the world's largest owner of commercial real estate and the $600 billion private equity behemoth is still adding to its vast land grab. The firm has a particular eye on rental housing, which it sees as an ideal lever to offset rising inflation, since rents often rise faster than the price of milk.
So, with its unique knowledge of the real estate landscape – and for a chance to sell other building owners on energy-efficient and cost-saving heating and cooling systems – Blackstone is throwing $4.4 billion of cash at a deal that values Emerson's unit at $14 billion …and what's more ESG than that?
While the deal gives Blackstone only a 55% stake in the new entity, the terms of the buyout provide both upside and downside protection. Allowing Emerson to stay involved increases the odds that the HVAC unit thrives, but if it doesn't Blackstone will receive preferred shares in the deal which are essentially an escape hatch for capital.
Blackstone might also sell itself some HVACs. In June, the company completed its $6 billion acquisition of Preferred Apartments Communities, adding its roughly 12,000 housing units across the American southeast to a mindbogglingly vast rental portfolio.
Blackstone is one of the few firms interested (or even capable) of executing a buyout of this scale with rising interest rates making the stock market more volatile than a dinner with Tom and Gisele. To pull off a sizable deal, buyout players typically need banks to line up debt outside debt investors, but Blackstone ponied up $5.5 billion of debt financing all on its own for the Emerson deal. Because it could.
Get More Than News. Get Insights.
Our daily email brings you the most important and engaging stories in business. For free.