Activision Blizzard Loses Partnership In China
One of America's biggest gaming companies just rage-quit China. Activision Blizzard failed to reach a renewal deal with NetEase, its Chinese partner which has helped run Blizzard's wildly popular suite of game titles in the people's republic since 2008. That…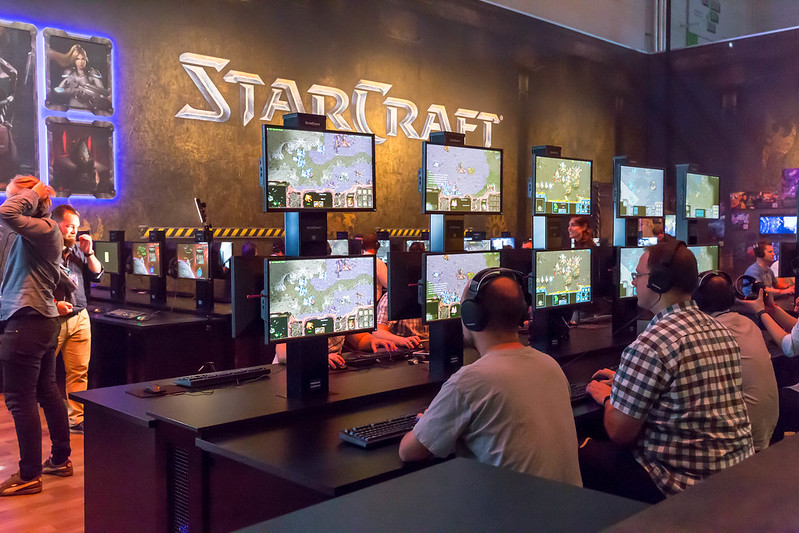 Sign up for insightful business news.
subscribe
One of America's biggest gaming companies just rage-quit China.
Activision Blizzard failed to reach a renewal deal with NetEase, its Chinese partner which has helped run Blizzard's wildly popular suite of game titles in the people's republic since 2008. That means megahits including Call of Duty and World of Warcraft are now behind the Great Firewall.
Regulatory Bossfight
China is the world's biggest gaming market but remains heavily regulated with foreign studios banned from operating within its borders unless they partner with a domestic company. Even studios who have found partners can see their games taken offline for inadvertently tripping over mounds of Beijing red tape. Activision Blizzard and NetEase have been coy in their public statements about why their 14-year relationship imploded, with NetEase simply saying there were "material differences on key terms."
Losing access to the Chinese market comes at an extremely sensitive moment for Activision Blizzard, as its ongoing $75 billion acquisition by Microsoft is already under the microscope of antitrust officials in the US, the UK, and Europe. The company said it's already shopping around for new Chinese partners, but the process could be as long and arduous:
Once Activision Blizzard finds a new partner it will need to get new licenses on all of its games which could take months or years, gaming analyst Cui Chenyu told the Financial Times.
In the meantime, Activision Blizzard is looking at a significant hit to its bottom line. The gaming giant disclosed last week that its deal with NetEase brought in 3% of its annual revenue last year, or $264 million.
Console Wars: Microsoft's CEO gave an interview to CNBC Thursday attempting to reassure critics that hoovering up major studios including Activision Blizzard and Bethesda is actually a good thing for competition — phew! Regulators and gamers alike worry Microsoft could easily turn ultra-popular games produced by its studios into Xbox exclusives, icing out players on PC and Sony's PlayStation. Microsoft Gaming CEO Phil Spencer offered a crumb of comfort for Call of Duty fans in an interview with The Verge this week, saying: "We are committed to continuing to ship Call of Duty on PlayStation." He didn't say whether Microsoft would release the game simultaneously on Xbox and PlayStation, however, and a major selling point for Xbox's Game Pass subscription service could be early access to coveted titles.
Get More Than News. Get Insights.
Our daily email brings you the most important and engaging stories in business. For free.