Amazon's Thursday Night Football Broadcast Comes With One Major Exclusion
Something is off on Amazon's Thursday Night Football broadcast.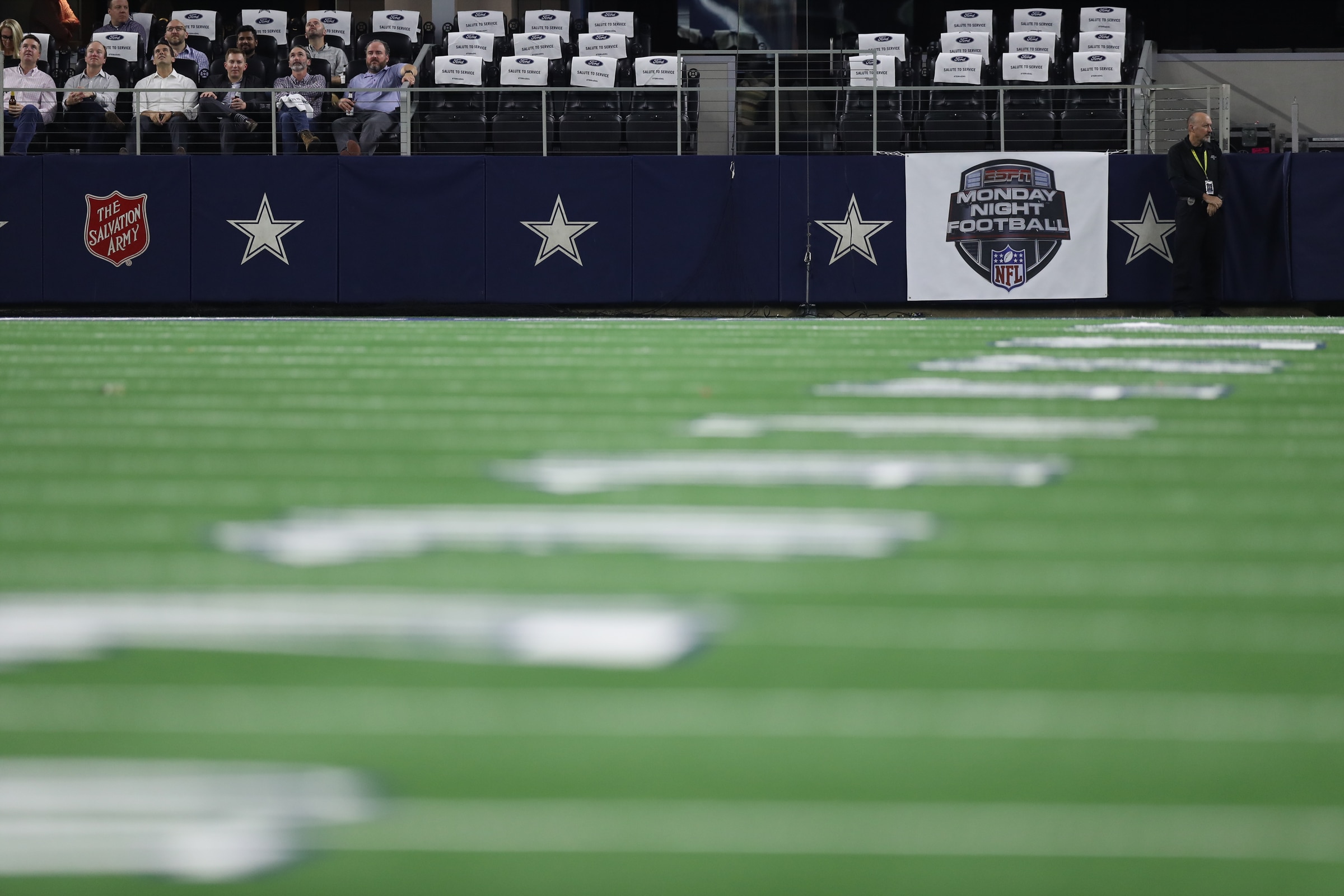 Sign up for insightful business news.
subscribe
Amazon's first-ever exclusive NFL broadcast on Thursday checked all the boxes of a typical televised football game: pregame and half-time studio shows, the iconic voice of Al Michaels in the announcing booth, and even new and undeniably hummable theme music.
But one key piece was missing. Due to Amazon's ban on ads promoting wine, beer, and spirits in the US, its TNF broadcast came sans the typical deluge of Bud Light and Michelob Ultra commercials — presumably prompting lager-swilling football fanatics everywhere to ask: wazzzuuup with this broadcast?
A Prohibition on Beer (Ads)
Beer advertisements and NFL broadcasts go together like beer and pretzels. Or beer and cheese. Or beer and bratwurst. Or, well, you get the idea. But across all of its verticals, Amazon dictates "Ad content must not encourage, glamorize, or depict excessive consumption of alcohol," according to its advertising guidelines.
Forgoing the familiar commercials didn't dampen the broadcast's success. The game drew 13 million viewers, according to Nielsen data, and Amazon says another 2.3 million viewers watched the simulcast on Twitch, the popular streaming service it owns (the game was available for free on both platforms). That's slightly off the 16.4 million average audience size of last year's TNF games, which were simulcast by Fox's broadcast network and the NFL Network. Still, Amazon is missing out on the gut-busting sums typically paid by beer advertisers — which may be a bitter IPA-like sip to swallow given the exorbitant sums it paid for NFL rights:
Beer companies have spent $60 million on TV commercials in the past two weeks, with nearly 70% occurring during NFL broadcasts, according to measurement firm iSpot.tv. The NFL does retain direct control over a small slate of ads sold during games, meaning beer commercials may be able to still technically appear.
Amazon is reportedly shelling out roughly $1.2 billion per season in its 11-year deal with the NFL, which started this year. The e-commerce company has promised advertisers 12.6 million viewers each game, The Wall Street Journal reports, and is comparing the slight ratings dip to when the NFL first moved to cable with ESPN in 1987.
Designated Ad Driver: Thursday Night Football notwithstanding, prepare to see more promos for alcohol just about everywhere else. Drizly, the alcohol-delivery service purchased by Uber for $1.1 billion last year, is the latest retail brand to launch an in-house ad network. The aptly named Drizly Ads will focus on a highly-targeted and data-driven approach for marketers — likely ditching the typical brand awareness campaigns conducted by alcohol companies. In other words, expect even more hard seltzer and canned cocktail brands to bubble up to the mainstream.
Get More Than News. Get Insights.
Our daily email brings you the most important and engaging stories in business. For free.