Auction House Christie's Becomes a VC
The latest hot tech fundraising round is going once, going twice, and sold to the rather fancy-looking chaps with the wooden paddles. Well not exactly, but Christie's is going to hang some equity agreements next to the Basquiats and Picassos…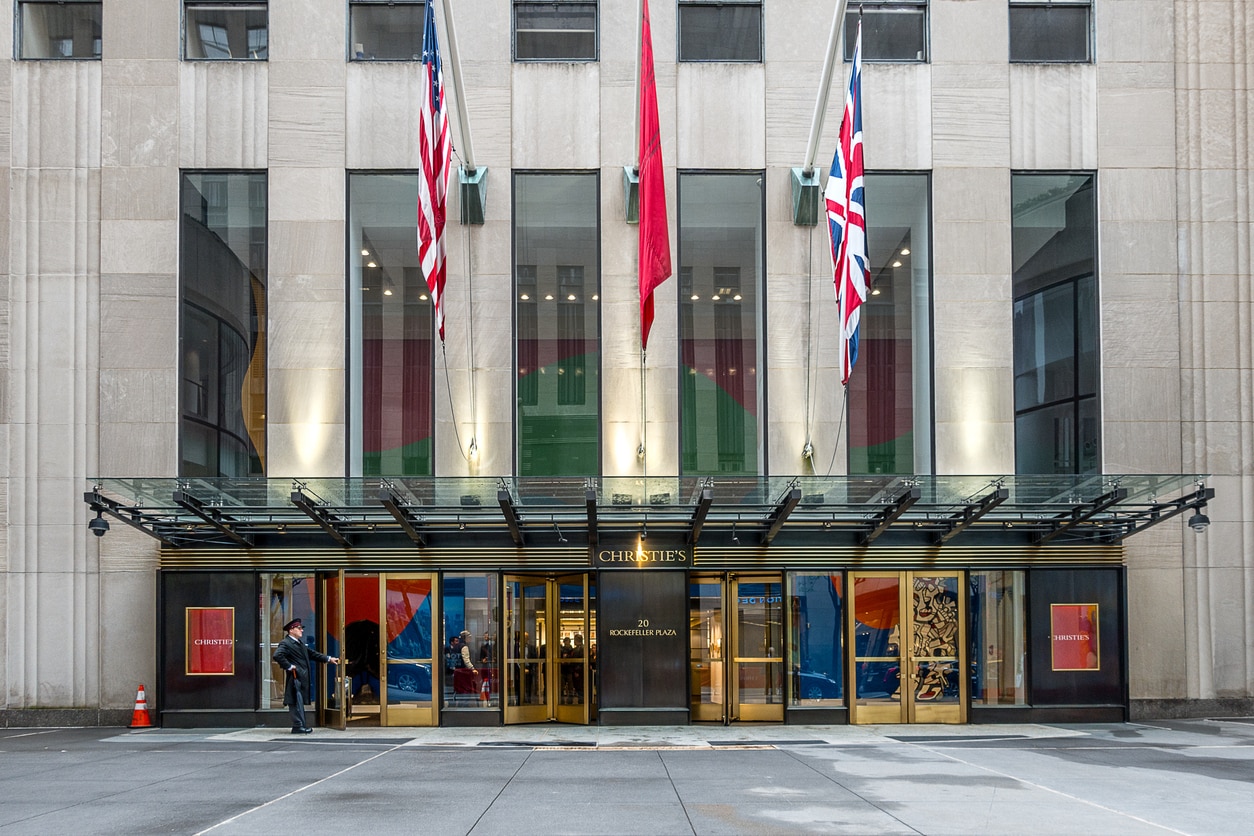 Sign up for insightful business news.
subscribe
The latest hot tech fundraising round is going once, going twice, and sold to the rather fancy-looking chaps with the wooden paddles.
Well not exactly, but Christie's is going to hang some equity agreements next to the Basquiats and Picassos in its collection. The venerated, 256-year-old British auction house announced Monday that it is adding its own venture-capital arm.
Wake Up, Beeple
Christie's foray into venture capital will go well beyond the obvious realm of NFT art, which has frozen over during the current crypto winter — Christie's NFTs sales totaled just $5 million in the first six months of this year, versus $93 million in the first half of 2021. Devang Thakkar, head of the auction house's VC effort and a former Microsoft executive, said plans involve targeting investments in technology that overlap with art world interests — tech that can help authenticate works or catalog art, for example.
Christie's will be a welcome entrant to the space, as startup funding fell 23% to $109 billion in the second quarter year over year, according to CB Insights. Investments could even cross over into practical uses outside the art world:
Thakkar told the WSJ Christie's is considering how to invest in tools that can safely store and sell digital assets, which could include NFTs but apply to transaction records and other financial tools. That would include exploring secure tech to fight hackers and scammers.
Christie's first investment is an undisclosed sum in Canadian startup LayerZero Labs, which is building technology to allow people to spend or move digital assets, including cryptocurrency, between different blockchains. The auction house is planning several million dollars more worth of VC investments within weeks, after making $4.1 billion in sales in the first half of 2022, up 17% year-over-year.
Thakkar said Christie's $69 million sale of a digital collage by Mike Winkelmann, an artist who goes by Beeple, is what kickstarted the new interest in technology: "Because of Beeple, we had a front-row seat to all this cool tech and no way to accelerate it, even though our brand was often attached," he told the WSJ. "But if we believe in this technology, we need to be able to influence it and get faster access to it. We need boots on the ground."
Been Done Before: Christie's is largely new to outside investing, but rival Sotheby's has been making investments and acquisitions for years without an official VC unit. Doing something that's been done before, in the art world you can call it postmodern investing.
Get More Than News. Get Insights.
Our daily email brings you the most important and engaging stories in business. For free.