BetMGM Prepares for the Grand Opening of NFL Stadium Betting Parlor
Sports gambling takes another step into the mainstream.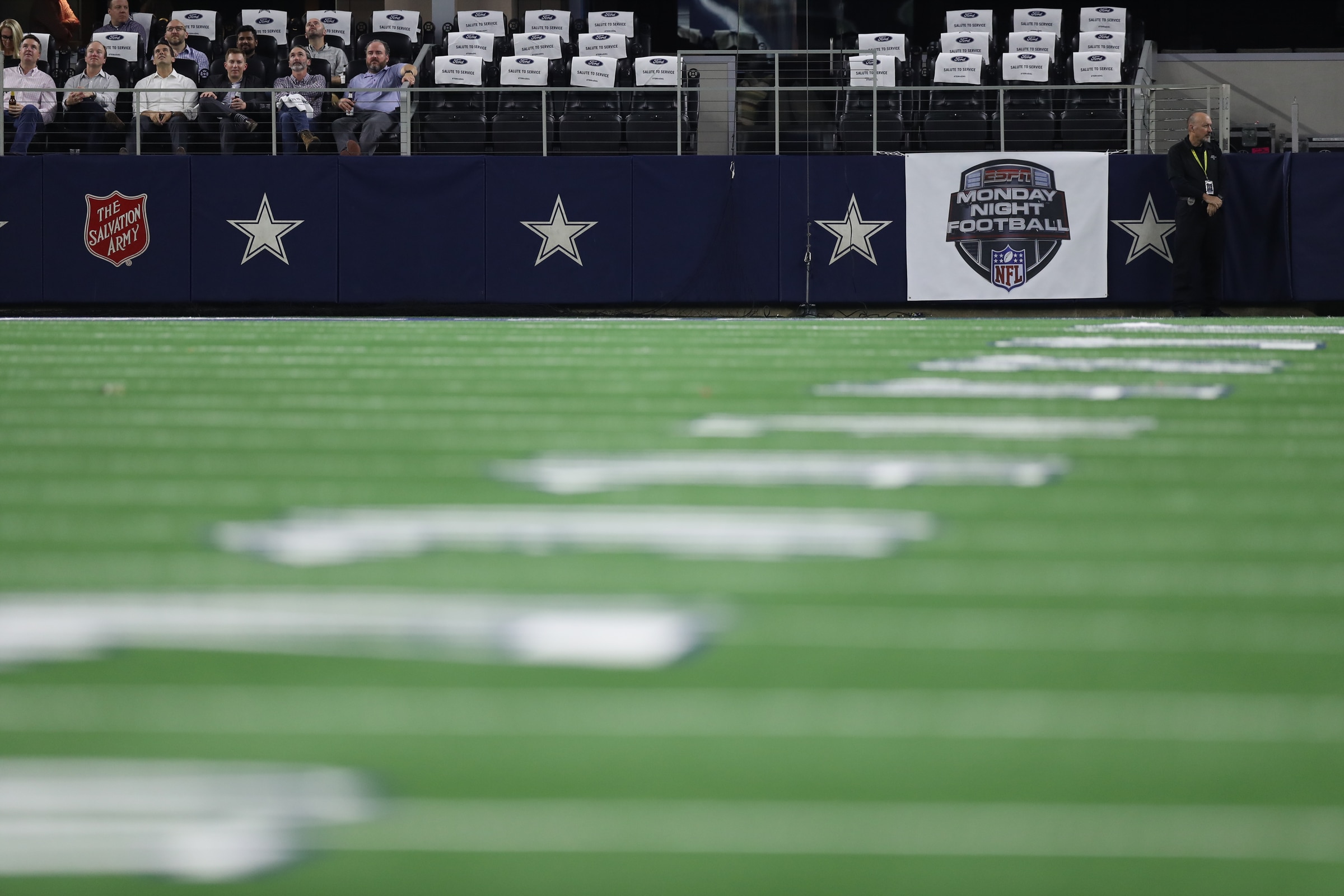 Sign up for insightful business news.
What happens in Vegas stays in Vegas, but what happens at the new BetMGM sports gambling parlor opening this weekend may follow you all the way back to row H, seat 23 in section 217, or wherever it is you're sitting.
The online bookie is opening its first-ever brick-and-mortar sportsbook outside the Arizona Cardinals' home State Farm Stadium just in time for the kickoff to the NFL season. Game on.
An Offer They Can't Refuse
As recently as 2017, league commissioner Roger Goodell stated the NFL would not compromise on its strong opposition to legalized sports gambling, which has turned out to be every bit as meaningful as Don Vito Corleone's vow his family would never enter the drug trade. The NFL has since realized partnering with official sportsbooks — by way of sharing important, proprietary information and statistics used to help set betting odds — is a surefire way to boost revenue and increase fan engagement. Last season, the league generated around $270 million in sports gambling deals, and the American Gaming Association says that could soon increase to $2.3 billion per season.
The two-story, 17,000 square-foot BetMGM parlor is in the tailgating area outside the Cardinals' stadium and will be open to the public on game days and off days alike — including February's Super Bowl, hosted at State Farm Stadium. It's the latest example of pro sports and legalized gambling cozying up:
FanDuel opened a sportsbook inside the Phoenix Sun's stadium at the start of last NBA season, and added another in Audi Field in Washington DC, home turf for the MLS' D.C. United club, this summer. The company has plans for at least one more next year, inside the Chicago Bulls' United Center.
Speaking of Chicago: DraftKings has plans to open a sportsbook inside the Chicago Cubs' historic Wrigley Field next season, while Caesars Entertainment operates facilities inside the Washington Capitals and Wizards Capital One Arena and another in the Arizona Diamondback's home field.
California Gold Rush: Sports betting still has one white whale: California, with its nearly 40 million residents. And it has a shot at reeling in the Golden State, too, thanks to two different ballot measures in this November's elections. Proposition 26 would allow racetracks to open sports books for in-person betting on out-of-track sporting events. Meanwhile, Proposition 27, would legalize online sports betting. A recent poll of 900 California voters conducted by FM3 Research, however, showed 58% of voters are opposed to Prop 27. Sportsbooks, it seems, are back to being underdogs.
Get More Than News. Get Insights.
Our daily email brings you the most important and engaging stories in business. For free.