Big Ten Signs Massive Media Rights Deal
The Big Ten just scored a big payday. On Thursday, the academic alliance — which now counts not 10 but 14 member schools, with two more set to join in 2024 — announced a massive seven-year, $7 billion TV sports…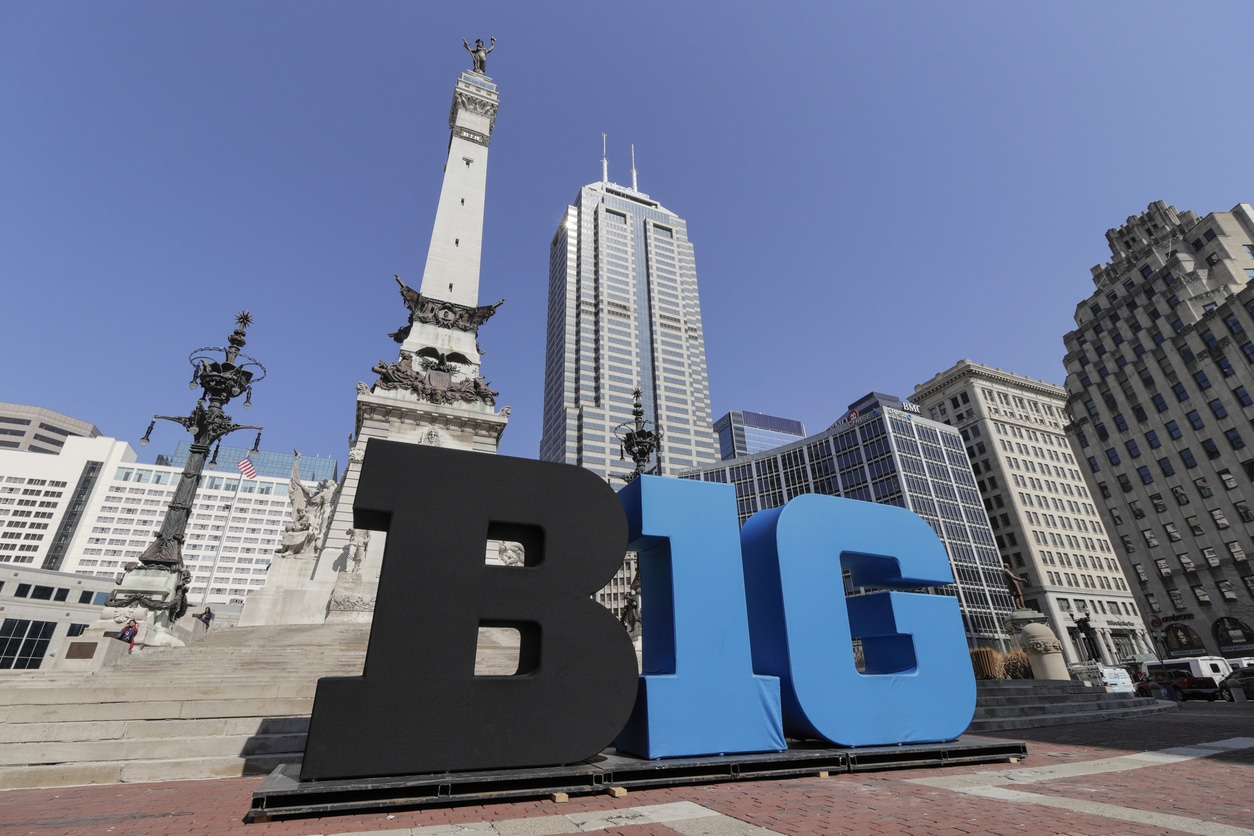 Sign up for insightful business news.
The Big Ten just scored a big payday.
On Thursday, the academic alliance — which now counts not 10 but 14 member schools, with two more set to join in 2024 — announced a massive seven-year, $7 billion TV sports rights deal with a big three of broadcast partners: NBC, CBS, and FOX.
There's No 'I' in Stream
The Big Ten's new deal marks the end of three eras. First: it brings to a close a 40-year relationship with ESPN, with broadcast rights leaving the network after this spring's graduation ceremonies. Second: It's the first deal inked since the Big Ten folded in USC and UCLA, giving it bicoastal national appeal. Third: it's the conference's first deal signed squarely in the streaming era, coming hot on the heels of the first-ever Nielsen report to show streaming viewership finally surpassing both cable and broadcast ratings.
But that paradigm shift only makes live sports — one of the few remaining reliable draws for broadcast audiences — all the more valuable. It also gives the conference a dominant Saturday TV lineup:
Fox, which already owned a 61% stake in the Big Ten Network, will air Big Ten games at noon Eastern Time on Saturdays; NBC will air primetime Big Ten games on Saturday nights on its broadcast channel and its Peacock streaming network, giving it a weekly football double-header with its NFL Sunday Night Football deal; CBS, meanwhile, will begin airing a 3:30 p.m. game starting in 2024, after its current deal with the SEC expires.
The Big Ten plans to eventually pay each of its 16 members around $80 to $100 million per year, ESPN reports. That's up from the $54 million USA Today reports it distributed to members in the pre-pandemic 2019-2020 season.
SEC You Later: According to ESPN reporting, the sports network rejected a $380 million-per-year offer to retain partial rights to the conference. Meanwhile, the Sports Business Journal reports that both CBS and NBC will pay about $350 million annually for their share of the Big Ten. For CBS, that's a hefty increase from the $300 million it paid annually to the southern-school-dominated SEC — which recently inked a 10-year deal to make ESPN and ABC its exclusive broadcast partner starting in 2024. If you find the shifting sports media rights landscape to be dizzying, don't sweat it — we're not even sure the eggheads at Northwestern can keep all this straight.
Get More Than News. Get Insights.
Our daily email brings you the most important and engaging stories in business. For free.