China Unrest Tanks Oil
Chinese protesters calling for Xi Jinping to step down are likely to be disappointed. But they have managed to topple oil prices. The price of crude has been falling for the past three weeks, but this weekend's protests erupting throughout…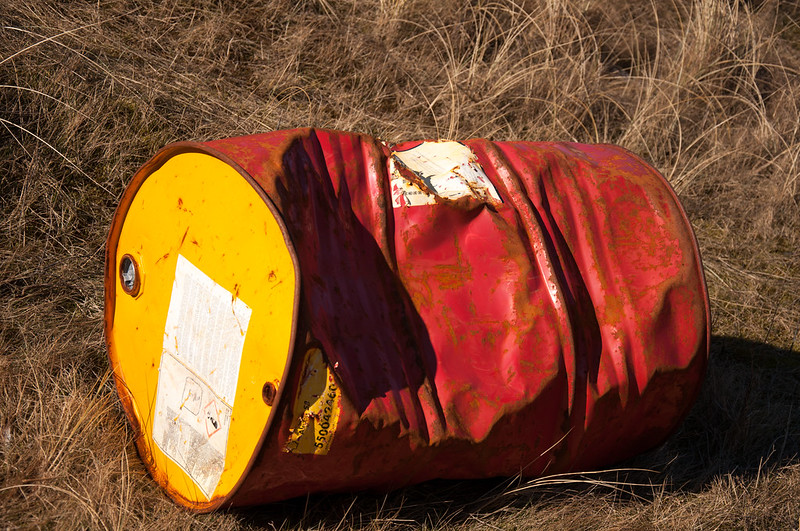 Sign up for insightful business news.
Chinese protesters calling for Xi Jinping to step down are likely to be disappointed. But they have managed to topple oil prices.
The price of crude has been falling for the past three weeks, but this weekend's protests erupting throughout China pushed prices to their lowest point since January 4. With the EU set to cap the price of Russian oil in December, OPEC's meeting this weekend looks set to get a little tense.
We're Not Gonna Take It — China Remix
The protests sweeping major cities including Beijing and Shanghai started in the city of Urumqi on Friday night and followed a deadly apartment block fire that killed 10 people. Some placed blame on Covid-19 restrictions as the building was partially locked down, making the tragedy a focal point for Chinese citizens' frustrations at President Xi Jinping's Zero-Covid policy. The strict lockdown measures he's imposed have failed to curb infections, which are hitting record highs even compared to 2020.
China's hamstrung economy was already messing with global oil supply thanks to the Middle Kingdom being the world's biggest producer of crude, and now the protests have added an extra concussive wave:
Xi appears to be relaxing rules ever-so-slightly, with the government announcing Monday it will no longer barricade access to buildings with infections inside. It also said businesses in two cities including Urumqi would be allowed to open this week.
However, law enforcement has cracked down with depressing predictability on protesters and foreign journalists. Meanwhile, Goldman Sachs has not altered its odds on how fast China will exit its lockdown purgatory, giving it a 30% chance of reopening before Q2 next year, but the investment bank warned it may be a "forced and disorderly" protest.
Censorspam: Twitter's recently-gutted moderation team had to fight against Chinese accounts flooding the platform with adult content, the Washington Post reported. Although Twitter is banned inside China itself, videos and locations of the protests made their way onto the platform. In response, zombie Chinese-language accounts started sharing escort services and other sexual content alongside the names of cities where protests were taking place in an apparent attempt to drown out public dissent with creepy spam.
The House Always Wins: The protesters may not be able to let it ride, but at least Chinese gaming companies have a reason to smile. Stocks for casinos in Macau, China's equivalent of Las Vegas, jumped Monday as the government said it would award licenses to casinos battered by a streak of lockdown measures. Not quite a royal flush, but still good news for beleaguered casino owners.
Get More Than News. Get Insights.
Our daily email brings you the most important and engaging stories in business. For free.