Denmark Had No Bank Robberies In 2022
When asked why he robbed banks, Willie Sutton famously quipped, "because that's where the money is." Well, Willie Sutton wasn't from Copenhagen. Denmark recorded a grand total of zero bank robberies last year, according to data from industry group Finance…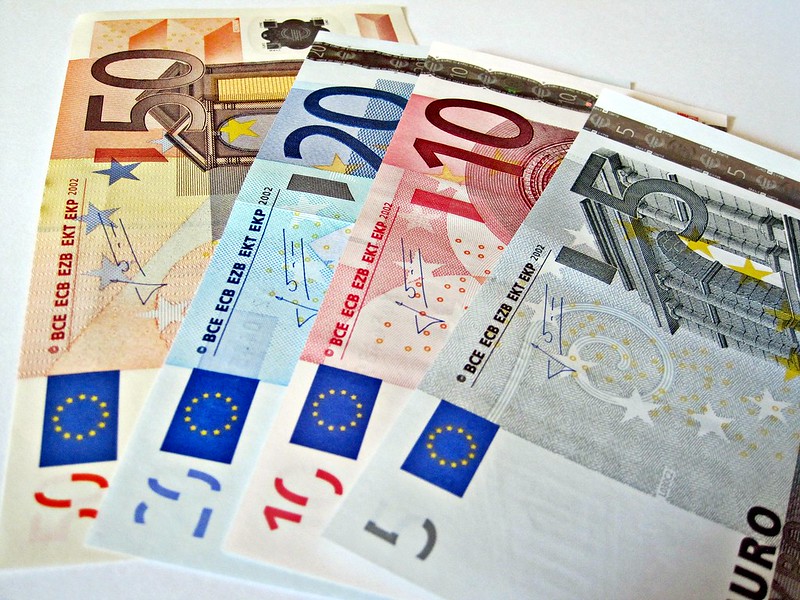 Sign up for insightful business news.
When asked why he robbed banks, Willie Sutton famously quipped, "because that's where the money is." Well, Willie Sutton wasn't from Copenhagen.
Denmark recorded a grand total of zero bank robberies last year, according to data from industry group Finance Denmark, a feat that Bloomberg attributes to increasing cashlessness in the country meaning many banks have got rid of cash services at their branches. Perhaps "This is a stickup" doesn't sound nearly as menacing when followed by "now tap all your phones to this card reader."
Heat Death
The disappearance of Danish bank robberies was not a sudden phenomenon, according to Finance Denmark's data. The peak year for Danish bank robbers was 2002 with a total of 222 heists, but numbers have been steadily bottoming out for the last decade with only one theft recorded in 2021. Simultaneously Danish central bank data shows cash withdrawals have dropped 75% in the last six years, and in 2021 German neobank N26 listed fellow Nordic countries Sweden, Norway, and Finland as among the most cashless in the world.
This will be music to the ears of the EU, which has been trying to encourage its member states to embrace cashless economies. One major holdout has been Italy, whose citizens are the most cash-prone in Europe. New Prime Minister Giorgia Meloni said she would allow vendors to refuse digital transactions under €60 and raise the maximum cash withdrawal limit to €5,000. That policy was designed to play up to the Italian love of cash, a romance that might also be evident in the fact that as of 2007, 57% of all banks robbed in the Eurozone were Italian banks, and just last summer an Italian bank robber made headlines when he was trapped underground in Rome while attempting to tunnel into a vault. So it might come as a relief to Roman bank tellers that Meloni softened her pro-cash stance following political pressure from Brussels:
The €60 proposal was scrapped after the European Commission warned Italy the policy contradicted advice to the country on countering tax evasion.
Italy wants to make sure it receives billions in Euros from an EU Covid-19 recovery fund this year and needs to hit certain milestones to qualify.
Cash Counter: Although the EU sees digital transactions as a way to tighten financial enforcement, it's not a panacea. The UK has also seen many banks shut their brick-and-mortar locations, and now the country's cost of living crisis means more people are turning to cash as a budgeting tool but with reduced access. Brits aren't the only ones struggling. Head of Analysis and Policy at the Swedish central bank Gabriela Guibourg told The Financial Times in December: "We do get a lot of calls . . . saying, 'how am I going to cope with this?', especially from the very elderly." Sadly, cash-free does not equal problem-free.
-Isobel Asher Hamilton
Get More Than News. Get Insights.
Our daily email brings you the most important and engaging stories in business. For free.