Disney and Dish Go To War in Contract Renewal Negotiations
ESPN, FX, and ABC have gone dark on Dish as Disney works on a new contract.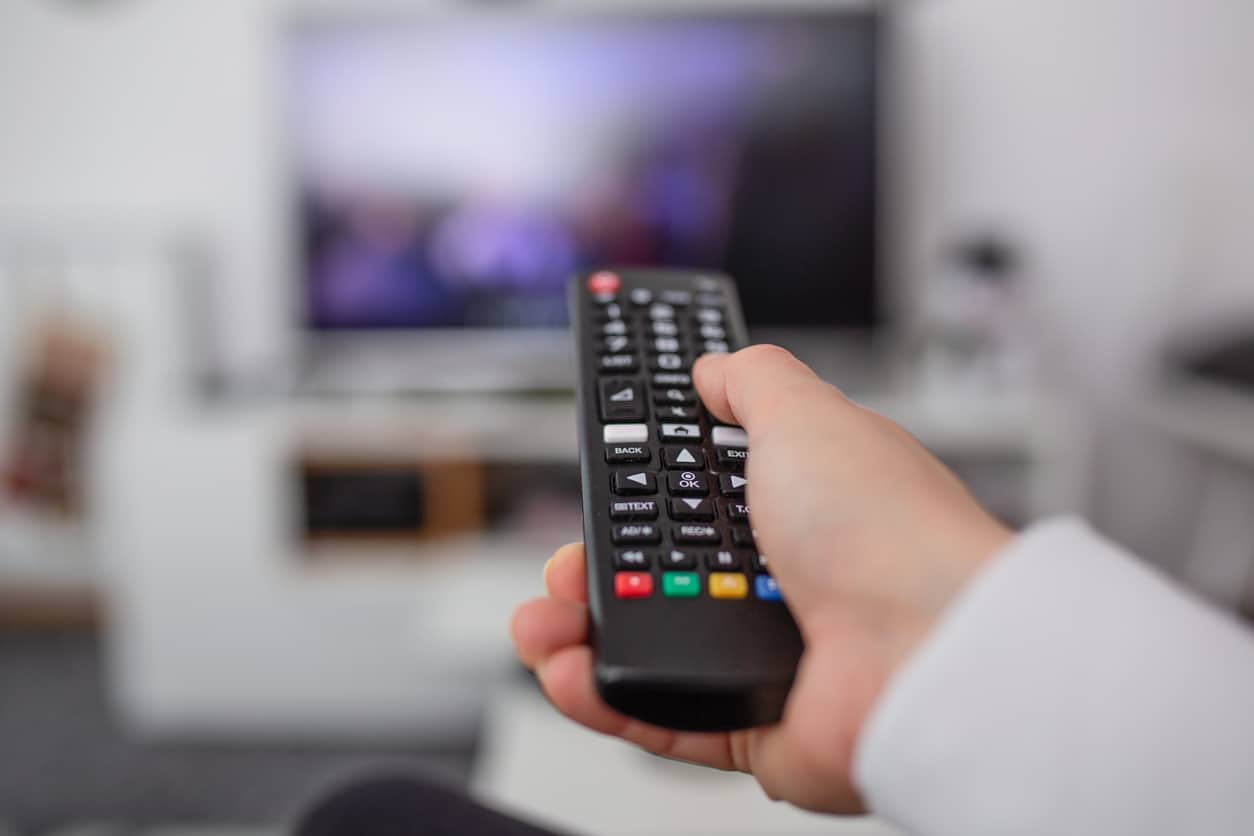 Sign up for insightful business news.
subscribe
The Los Angeles Rams and the San Francisco 49ers are preparing for an intra-state showdown tonight, but Dish Network subscribers may have to watch at their local sports bar.
After the two companies failed to agree to terms on a contract renewal, Disney's slate of 20 linear TV channels — including Monday Night Football broadcaster ESPN — went dark this weekend on Dish Network and its streaming service Sling TV. The dispute provides a window into the inner workings of the contact sport that is TV carriage contract negotiations.
Channel Surfing
Streaming may be the future — and perhaps at this point already is the present — of TV watching, but there's still enough money in old-school live television to turn contract renewals into a high-stakes feud worthy of Steve Harvey's attention. Disney may spend most of its time hyping streamers Disney+ and Hulu, but it maintains a massive linear TV footprint, including broadcast network ABC, cable channels Freeform, National Geographic, and FX, as well as a loaded roster of ESPN spinoffs carrying exactly the type of live events most desired by TV providers and TV consumers alike.
Dish, which in June said its subscriber count fell around 10% year-over-year for both its satellite services, is notorious for unnecessary roughness when negotiating access to its satellite network. Now it's making good on threats of blackouts while saying Disney has "exploited its market position," and fans of ABC's "Abbott Elementary," FX's "Atlanta," and playoff baseball are left in the lurch as the two media companies work out the tricky details of TV packages:
Dish says that Disney has declined its contract extension offer and is now demanding an additional $1 billion in fees before Dish can carry its channels to its 10 million subscribers. Disney responded by saying the "rates and terms we are seeking reflect the marketplace and have been the foundation for numerous successful deals with pay-TV providers of all types and sizes across the country."
A particular sticking point as always has been what channels are and are not included in certain packages. Dish says Disney is demanding ESPN and ESPN2 be included in Dish packages that exclude sports as well as exempting local ABC affiliates from a Dish service that allows subscribers to remove local channels to reduce monthly bills.
Streamlined: Blackouts are becoming more and more common for TV carriers and their channel-providing counterparts. In December, Disney's networks experienced a two-day blackout on YouTube TV amid a contract dispute. Dish, meanwhile, dropped HBO for three years between 2018 and 2021, and just returned Sony's Game Show Network to air after a three-week blackout. With all these headaches, it's no wonder media conglomerates like Disney are working overtime to establish wholly-owned streaming networks that keep all their content in-house. The House of Mouse, that is.
Get More Than News. Get Insights.
Our daily email brings you the most important and engaging stories in business. For free.