Disney Projects Massive Box Office Success for 'Avatar' Sequel
In James Cameron's original Avatar, humans and giant blue aliens warred over the subtly-titled fictional interstellar natural resource unobtanium. Now, via sequel Avatar: The Way of Water, Cameron and his Disney overlords appear poised to achieve something seemingly just as…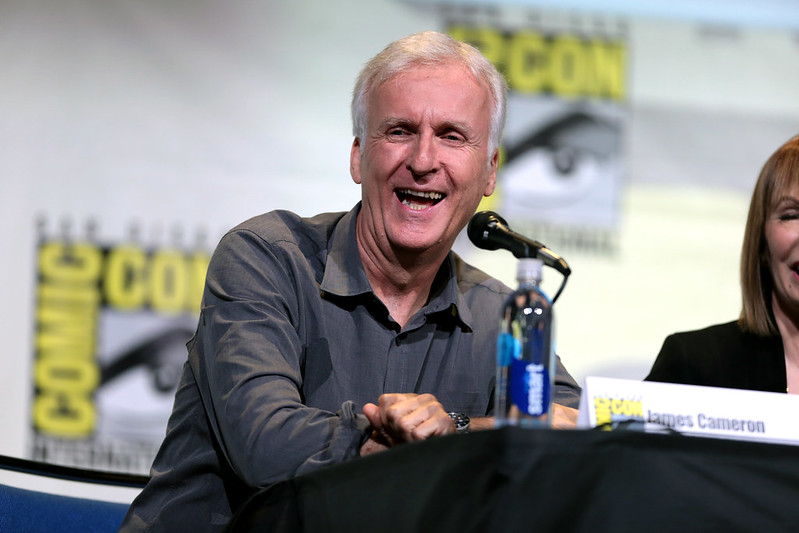 Sign up for insightful business news.
In James Cameron's original Avatar, humans and giant blue aliens warred over the subtly-titled fictional interstellar natural resource unobtanium.
Now, via sequel Avatar: The Way of Water, Cameron and his Disney overlords appear poised to achieve something seemingly just as unobtainable in 2022: massive box office success. On Thursday, the House of Mouse announced stellar opening day returns of nearly $16 million in 15 overseas markets — and is projecting a much-needed massive boost to cap off a lackluster year at the theaters.
Opening Pandora's Box Office
Hollywood of 2022 is a world away from Hollywood in 2009, when the original Avatar stomped its way to the top of all-time box office records with a $2.9 billion gross. Yes, Top Gun: Maverick indeed soared to nearly $1.5 billion at the global box office, good for 11th place all time. But its status as the only movie in US history to top charts over both Memorial Day and Labor Day weekends is as much a shiny badge pinned to its cool leather bomber jacket as it is an indictment of the rest of the motion picture theater industry.
The total domestic box office gross for 2022 currently stands at just $6.8 billion according to Box Office Mojo. That's a nontrivial increase from the previous two years but remains way off from Hollywood's roughly $11.5 billion norm in the latter half of last decade. Still, a late-year charge starting this weekend from Avatar: The Way of Water could help close the gap:
Opening weekend projections see the sequel scoring up to $175 million in North American theaters, enough to far surpass Maverick's $126 million and the original's $77 million domestic debut. But the first Avatar had famously long legs, owning the No. 1 domestic spot for a record seven consecutive weeks en route to a $760 million total North American gross, a phenomenon that might be impossible to replicate in the age of streaming.
Internationally, the film is expected to reach as much as $350 million worth of ticket sales this weekend, which would bring its overall worldwide gross this weekend to over half a billion dollars.
The Red Carpet: Crucially, The Way of Water scored an increasingly rare release in Chinese theaters, a giant market that Maverick and its unabashedly rah-rah American jingoism was unsurprisingly shut out of. Cameron's first Avatar entry earned over $260 million in China, and advanced ticket sales have the sequel tracking to earn as much as $100 million in the country this weekend. It's a sigh of relief for Disney. The budget for the Avatar sequel was apparently so high, Cameron himself admitted the film would need to breach the $2 billion threshold just to turn a profit. For now, it seems Disney is avoiding what could have been the box office equivalent of the dramatic third-act finale of Cameron's other chart-topping blockbuster: Titanic.
Get More Than News. Get Insights.
Our daily email brings you the most important and engaging stories in business. For free.