Dogecoin Spikes as Elon Musk Completes his Acquisition of Twitter
Like a digital Lassie, Dogecoin has come to the rescue of the world's richest man. After a months-long legal quagmire, Elon Musk finally completed his acquisition of Twitter on Friday for a lot more than he wanted to pay. Fortunately…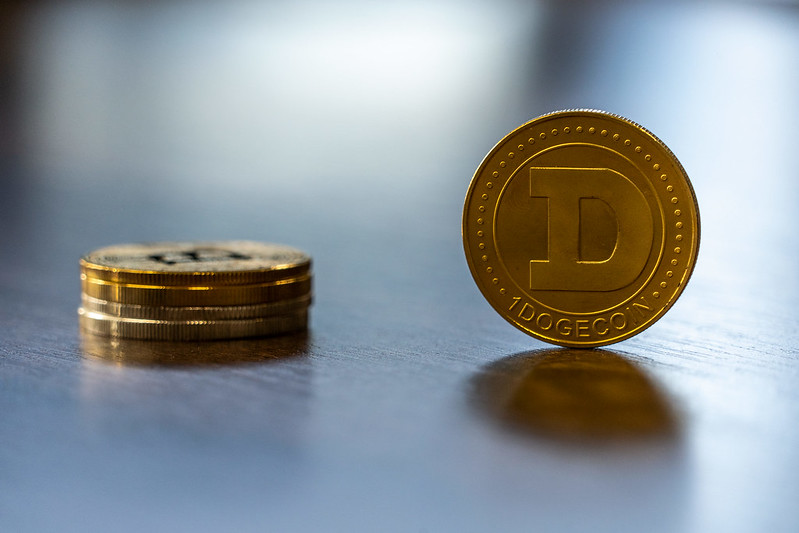 Sign up for insightful business news.
subscribe
Like a digital Lassie, Dogecoin has come to the rescue of the world's richest man.
After a months-long legal quagmire, Elon Musk finally completed his acquisition of Twitter on Friday for a lot more than he wanted to pay. Fortunately for the enigmatic multi-billionaire, his cryptocurrency of choice had his back — jumping some 60% since Friday morning. Now if only he can get his loyal doge to sit, stay, and not plummet just as fast.
Hold on for Dear Strife
The highly speculative meme coin's surge comes at a sorely needed time for Musk. Twitter is now contending with the risk of fleeing advertisers, who are weary of its new leader's "anything-and-everything-goes" content moderation ethos. General Motors suspended buying Twitter ads on the platform on Friday, and some automakers are concerned Musk's ownership of Tesla could create a conflict of interest, sources told The Wall Street Journal.
Already Musk has announced he's ceding major content moderation decisions to a yet-to-be-named "council" holding "diverse views," a page right out of the Mark Zuckerberg playbook. But as he forms his own oversight board, he's finding plenty of creative ways to cut costs — and apparently staff — elsewhere:
Musk fired CEO Parag Agrawal, Chief Financial Officer Ned Segal, and two other top executives "for cause," The Information reported Saturday. By doing so, he's preventing their unvested stock from vesting and likely avoids paying the former C-suite players $122 million in golden parachute payouts.
Meanwhile, The New York Times reports Musk is ordering broad layoffs spanning the entire staff, with potentially up to 50% of its 7,500 employees at risk of receiving pink slips. The layoffs would occur before the first of next month, when employees were set to receive stock grants as part of the compensation — though NYT reports he is supposed to offer cash in lieu of stock options.
Agrawal and the other executives are said to be considering their legal options to secure their severance packages, and Courtney Yu, research director at data firm Equilar, told Reuters on Friday that "cause in these cases usually being that they broke the law or violated company policy." Suffice it to say, Musk may be headed for more courtroom drama with Twitter — and bigger legal bills that will eat into his dogecoin winnings.
Get More Than News. Get Insights.
Our daily email brings you the most important and engaging stories in business. For free.